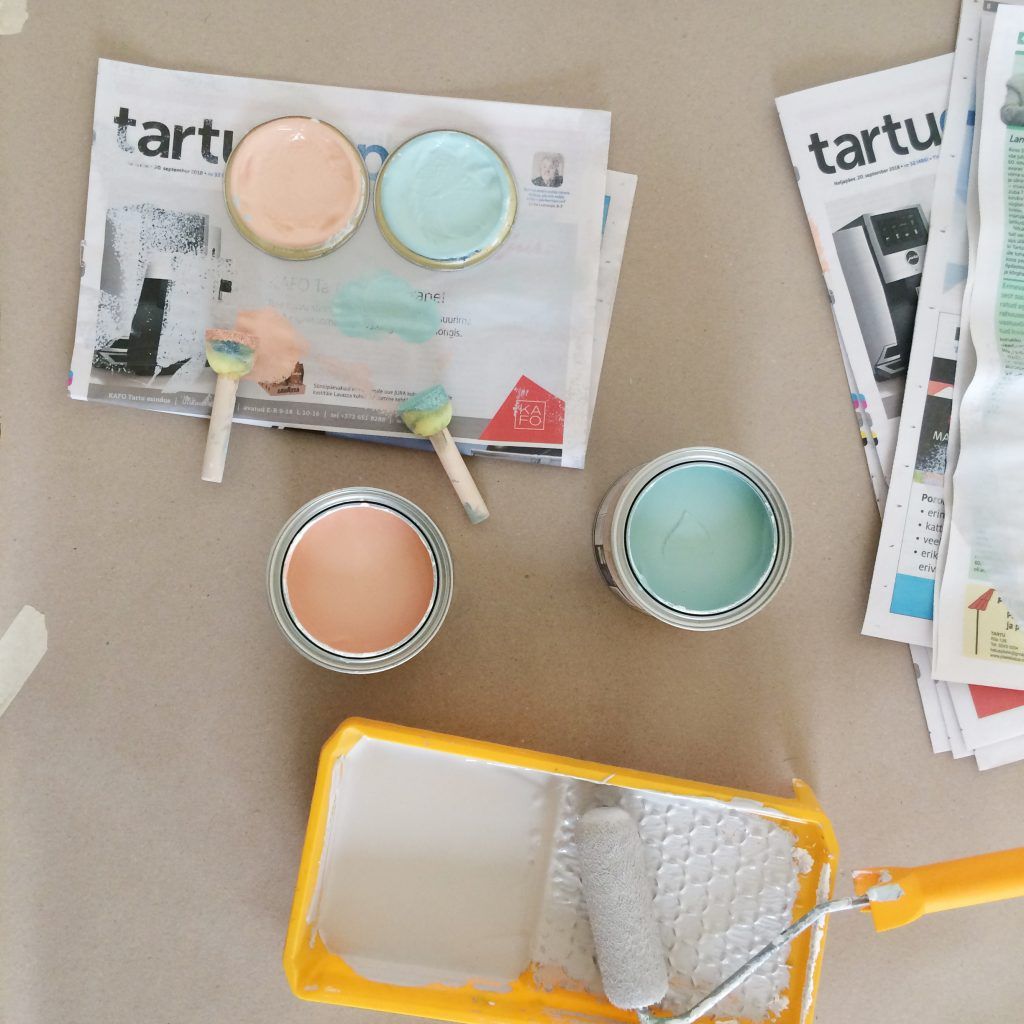 Today we will talk about the fun of painting tile floors. Painting tiles is a rising trend for so many reasons.  First of all, it is fun and creative. Plus, it can be made for such a reasonable amount of money. If you are tired of your old tiles, just paint them over. That way you will avoid the hassle of ripping out existing tiles:) Follow our step-by-step explanation to achieve a flawless result.  Let's get started! All you need:
stencil by Stencilit
cleanser to prepare the surface for painting
mold stop primer
floor paint (at least 2 different tones)
paintbrush
foam rollers
old newspapers
masking tape
(repositionable adhesive to make stenciling even easier)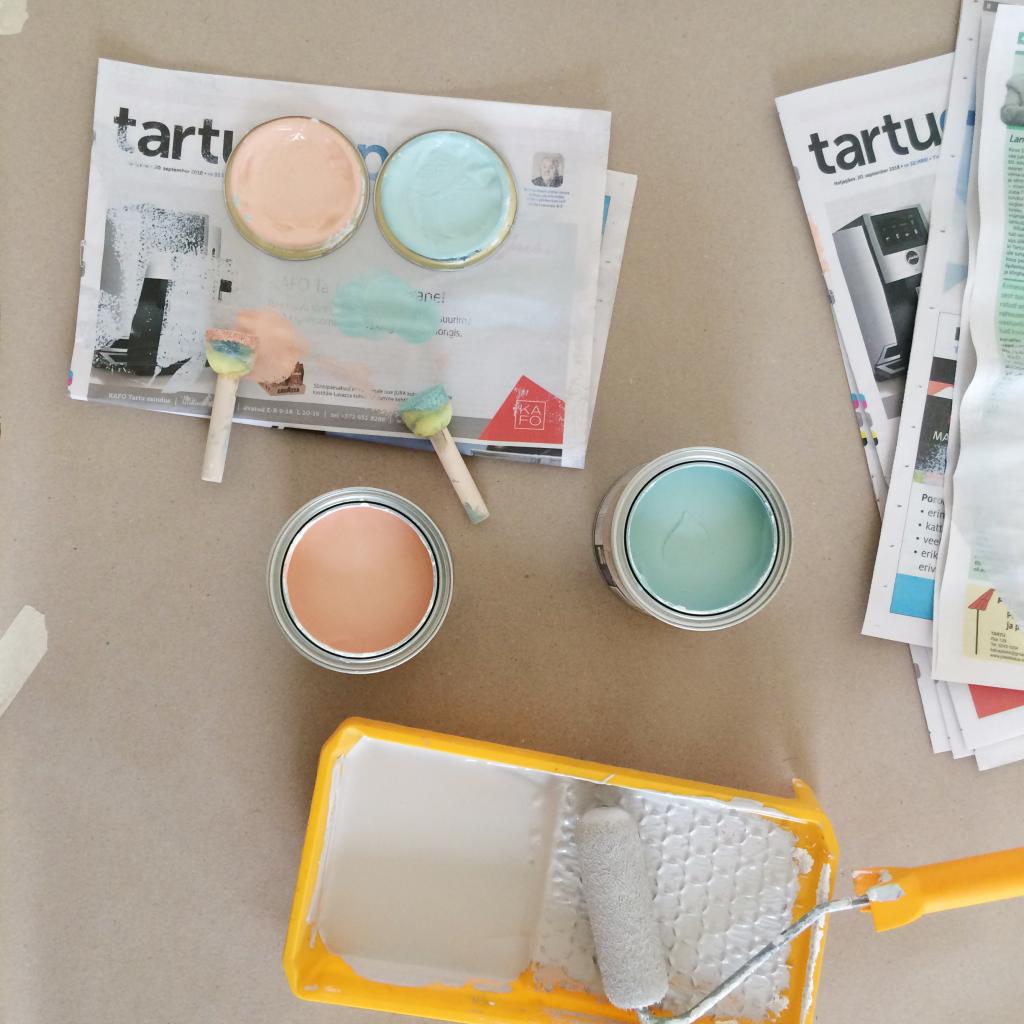 Paints used by Stencilit team are either by Tikkurila or Sadolin Dulux. Any water based floor paint will do, as long as it had the right consistency (we always tell our clients to seek the consistency of sour cream:)
Preparing the surface
Clean the tiles to remove any dirt or soap scum using an abrasive bathroom cleaner.
After cleaning, wipe the surface down with a clean, wet sponge to remove any residue.
Let the surface dry entirely.
Prime your tile floor
Use a foam roller and a paintbrush (for grout lines). After applying the primer over the entire tile floor, allow it to dry for about 2 hours.
Apply a second coat. Allow it to dry.
Painting tile floors
Use a foam roller and paintbrush to paint over your floor. Choose the paint that's made for tile and other hard to paint surfaces. Apply the first coat and leave it to dry for a few hours.
Apply the second coat and let it dry entirely.
The fun part- stenciling
Use painters tape to cover your baseboards and other details that you don't want to get dirty during painting.
Place and secure the stencil onto one of your floor tiles with painter's tape or spray adhesive.
Load your foam roller with paint and remove excess paint on a newspaper.
Lay a fine layer of paint onto the stencil and let it dry for a few minutes.
Lay the second layer of paint.
In case you want to use multiple colors, it's easier to use foam brushes (see below)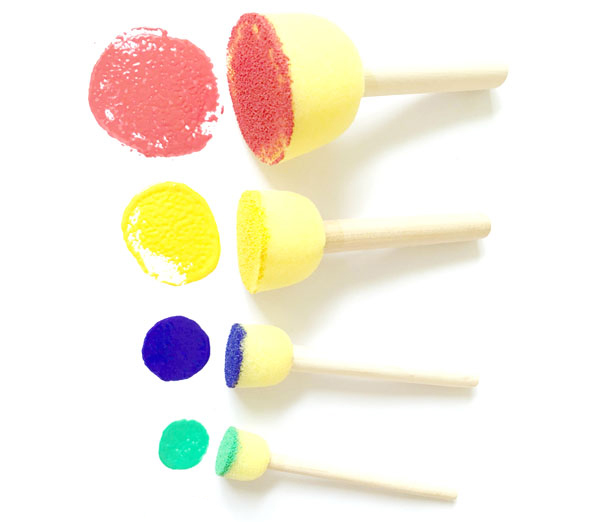 Foam brushes. Source
Sealing
Now that your beautiful floor is almost ready, seal it entirely with water-based polyurethane top coat. Apply the first coat with a roller and allow to dry for a couple of hours.
Apply a second coat and allow to dry overnight.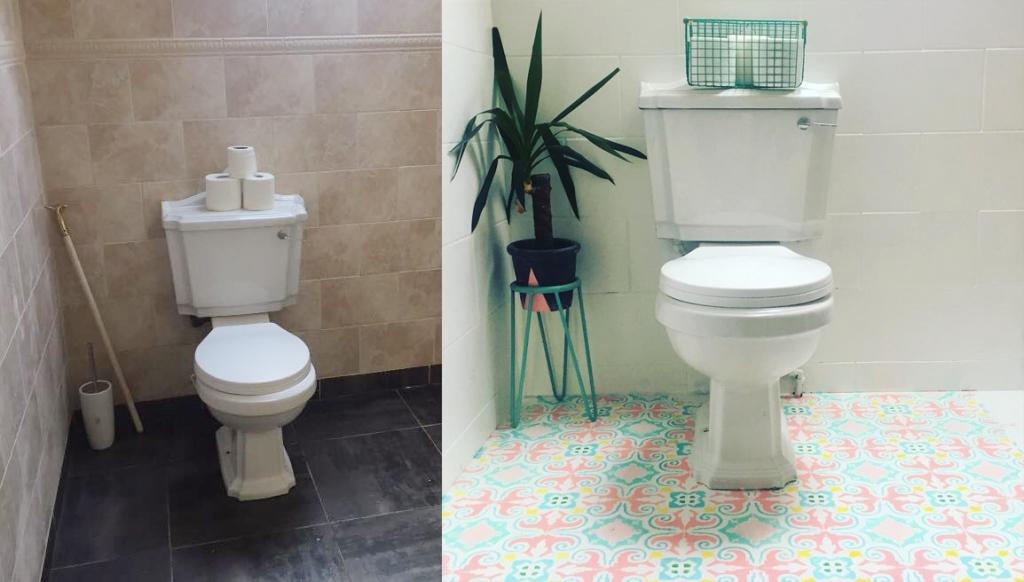 Before and after- creative project with 6 different colors, made with our Porto tile stencil.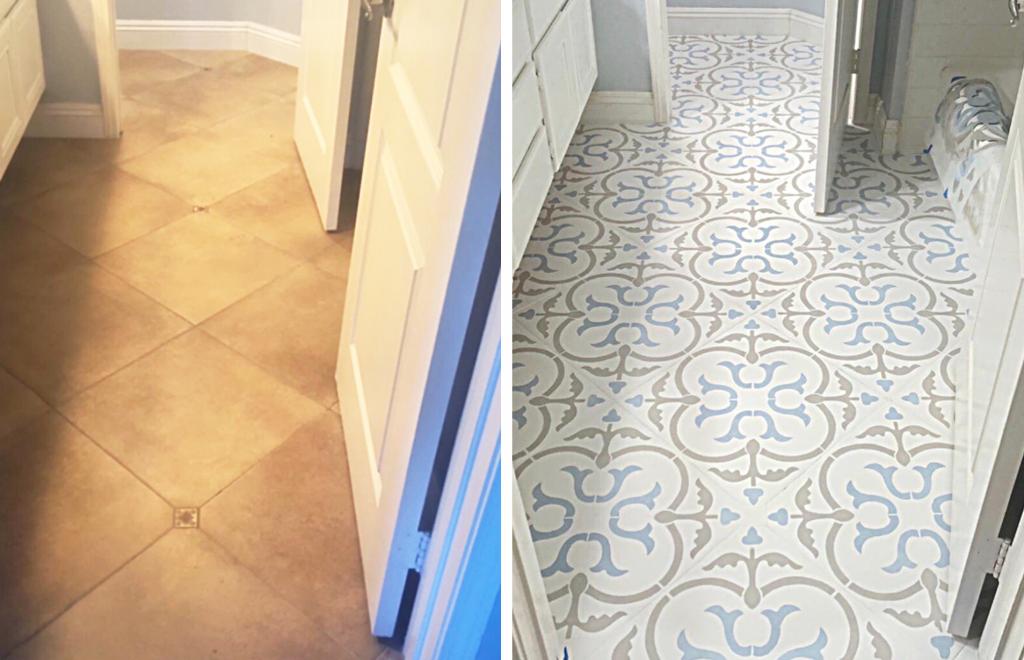 Before and after- used stencil: Scandinavian tile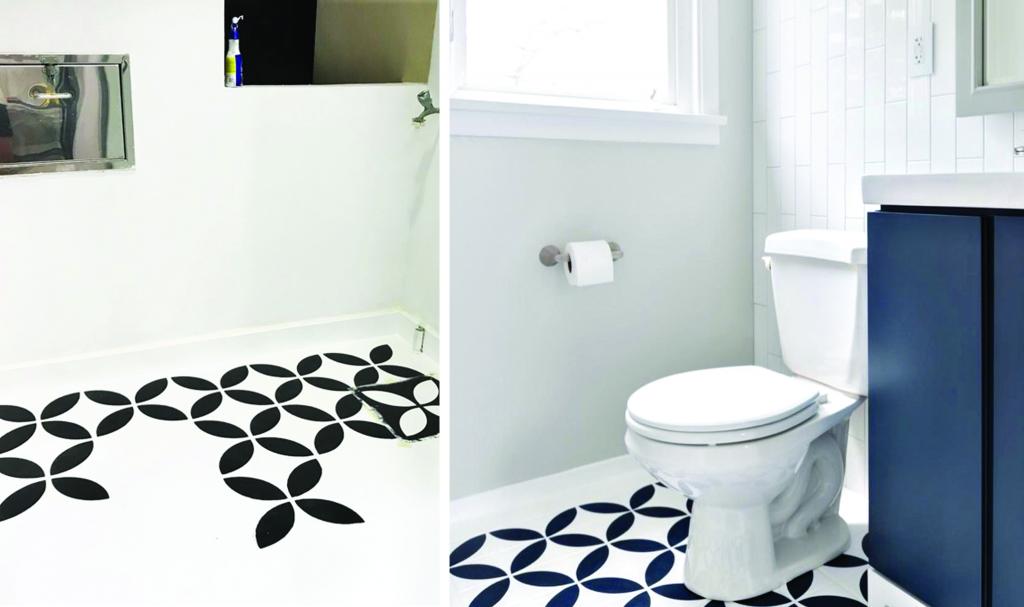 Work in progress- with our Circulo stencil.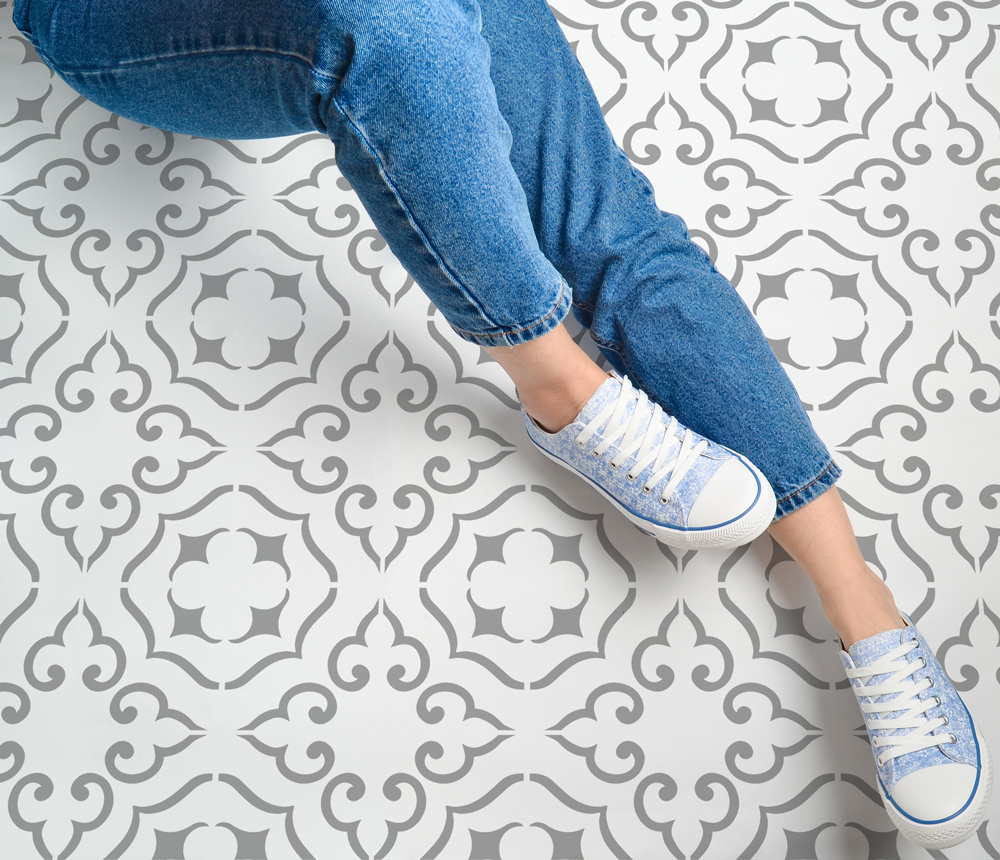 Our new Malaga tile stencil, available also in custom sizes.   You see, painting tile floors is easy! For more stenciling, check our video tutorial on How to stencil a feature wall. Hope our post inspired you to get started on your own DIY project:)