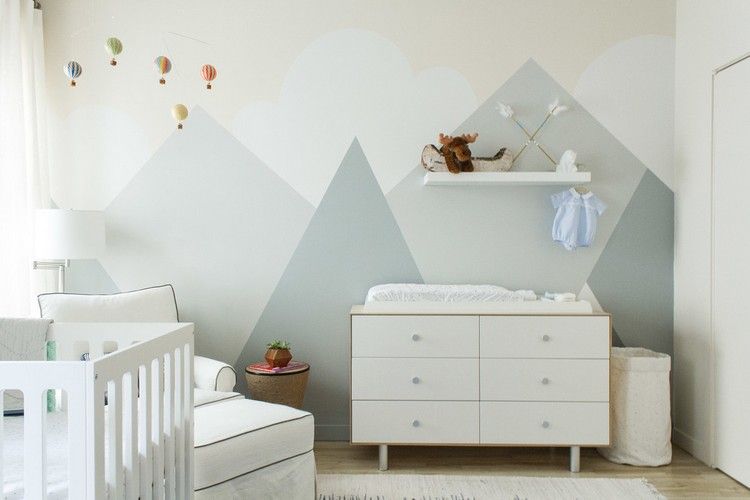 Decorating kids room is a fun and creative process that doesn't need to cost a fortune. Considering how fast children grow and their preferences change over time, the design of a children's room should be flexible. Taking it all into account, we have selected four easy DIY wall decorating solutions for you.
  GEOMETRIC WALLS Geometric wall surfaces create the impression of a larger space and give a pleasant dynamic touch to the whole room.  Once you have chosen a suitable design, we recommend starting with lighter tones when painting. It is also worth noting that lighter shades on the top of the ceiling lift the ceiling optically upward. Below you will find a few examples of skillfully yet very simply painted wall surfaces.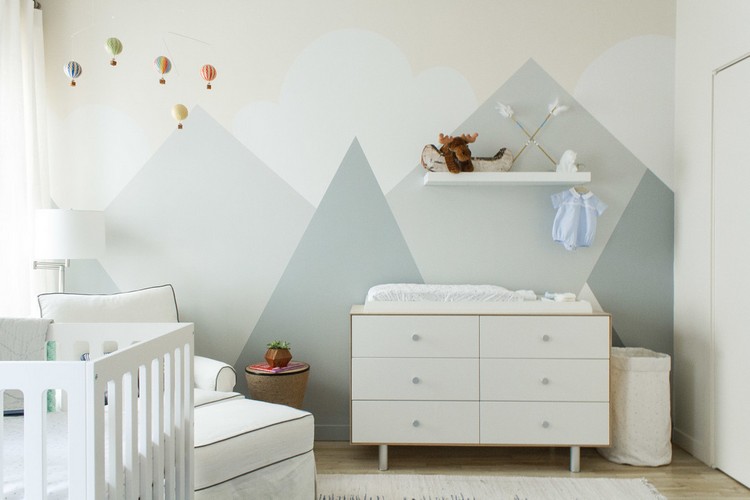 This beautiful grayscale pastel wall is created simply with paint and masking tape.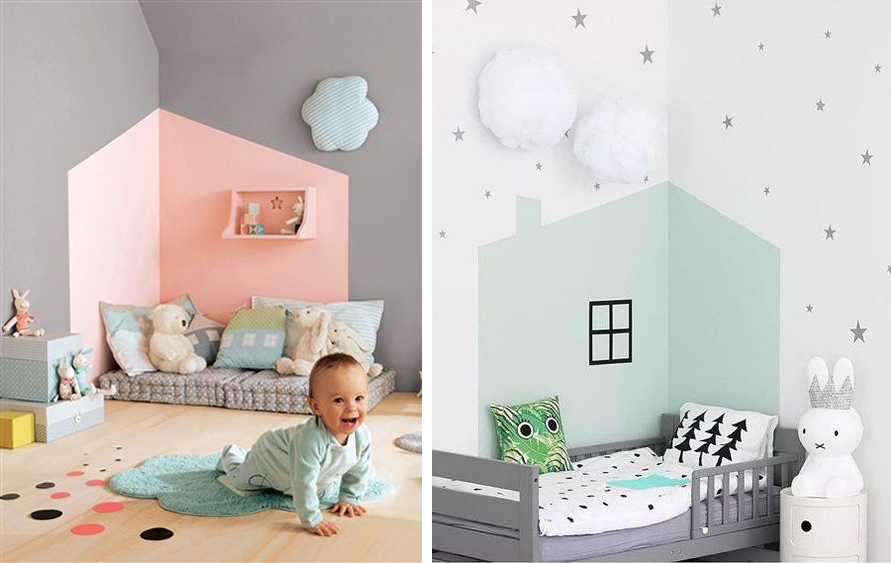 It is amazing how little it can take to give the room a completely new impression! These peach and mint accent walls are a great example of how a bit of paint can work miracles.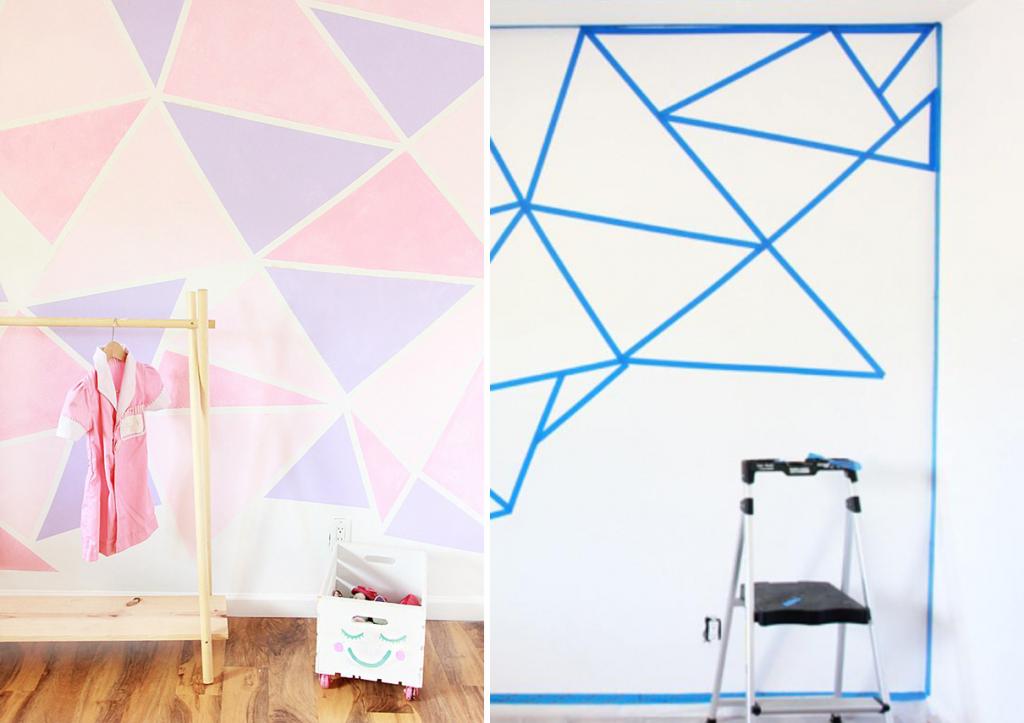 "Candy tones" are a perfect fit for any girls room or nursery. See how this wall was painted here.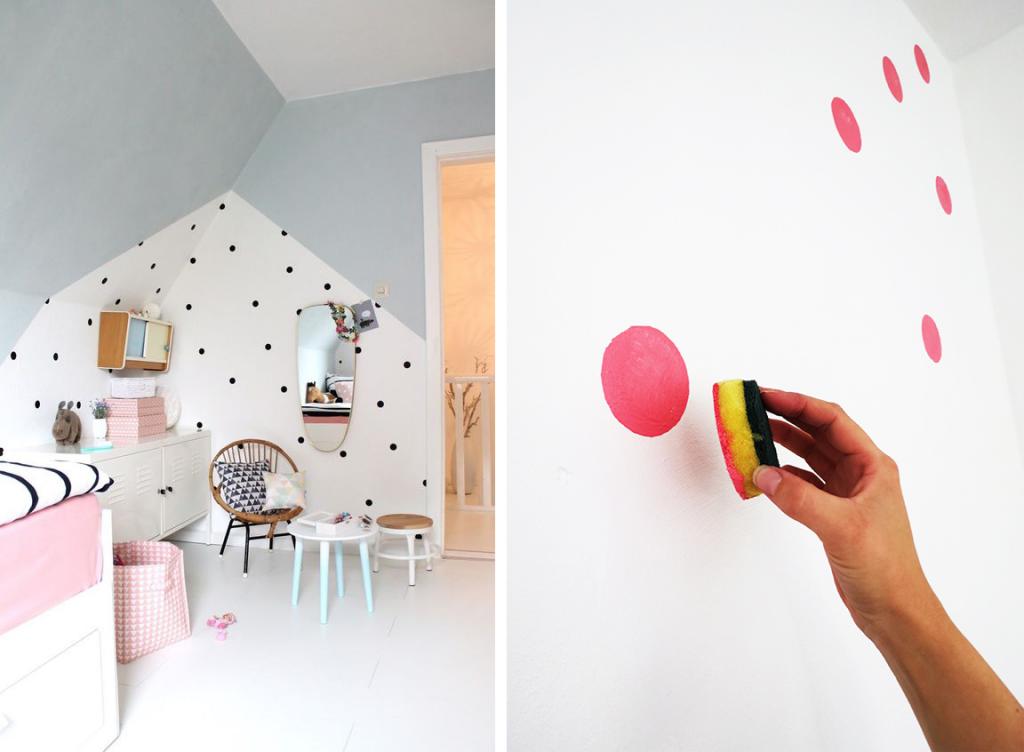 Sometimes a geometric wall would be nothing without these gorgeous polka dots. All you need for creating this fun pattern is a few drops of paint and a sponge.
STYLISH STRIPES
Kids room too can be really stylish. The timeless stripe we've mentioned in our previous posts really is suitable for every style. Stripes are always in, creating an ideal background for any decor. To create a perfectly striped wall, all you need is paint, paint roller, measuring tape, bubble leveler and a considerable amount of masking tape. Now note that stripes do not always have to be vertical or horizontal. By choosing diagonal stripes, you will be relieved from using a bubble leveler and achieve a fun dynamic result.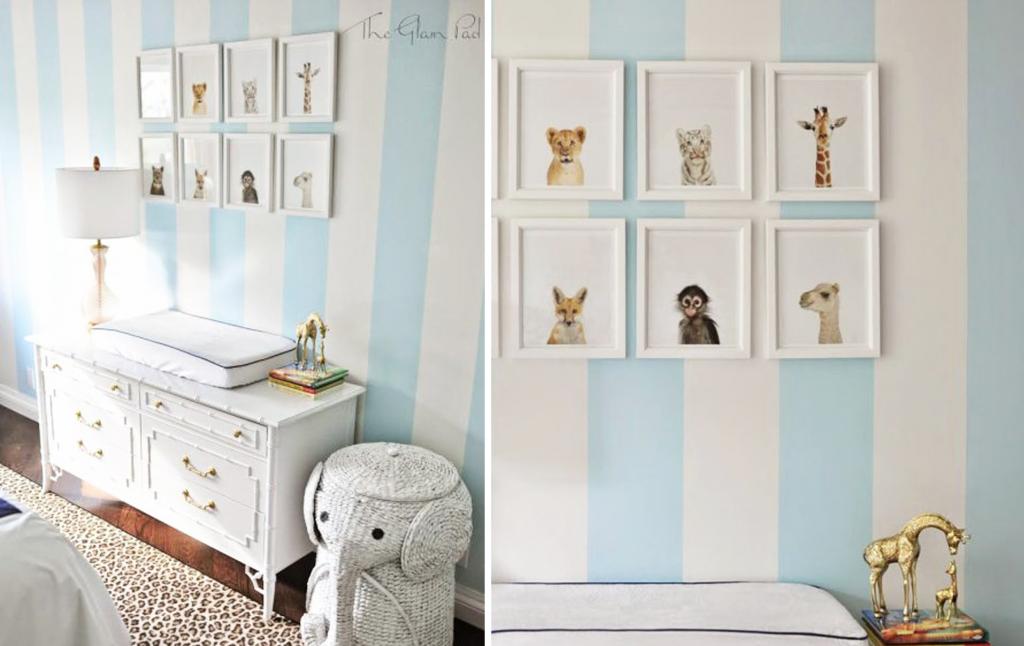 This elegant light blue pattern fits equally either boys or girls room.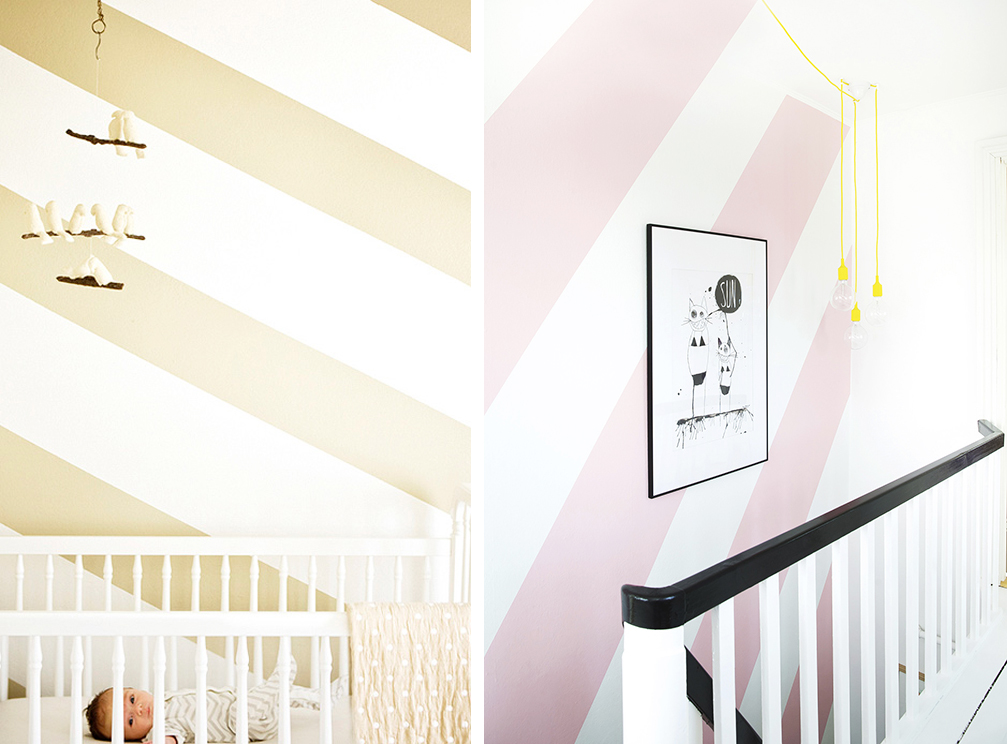 When painting diagonal stripes we recommend using light pastel tones if you don't wish to make the pattern too intense.
ILLUSTRATED WALLS
Fine graphic line drawings are easy to make and look really stylish. Illustrated wall surfaces achieve the best result in contrasting tones and painted on clean surface. As an alternative to hand-drawn walls, there is a huge selection of peel-and-stick wall illustrations available online (search eBay or Etsy).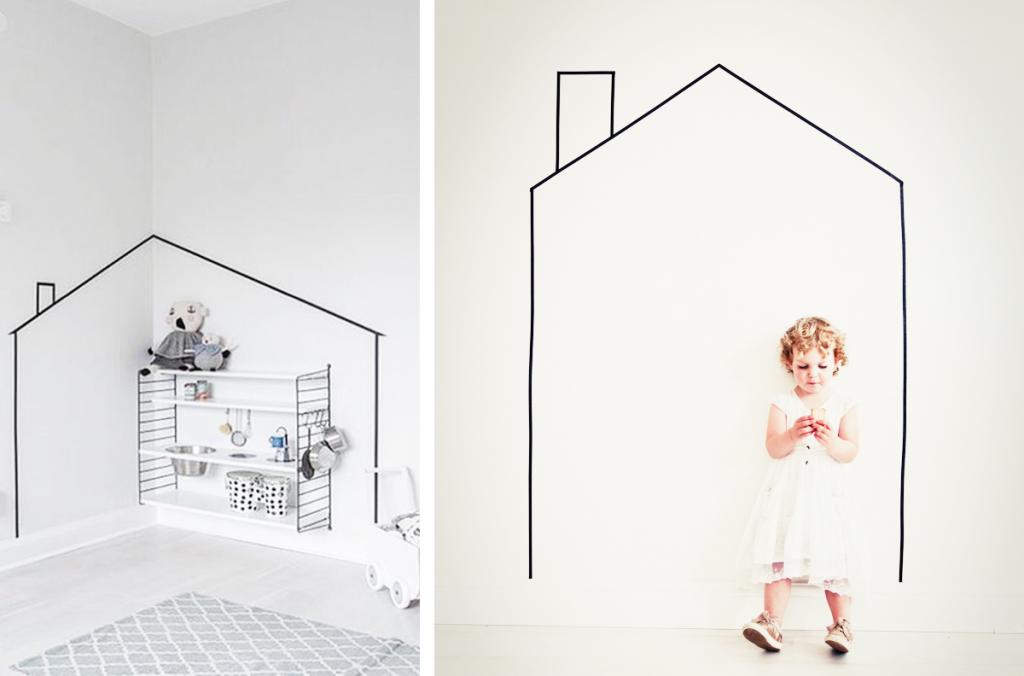 Decorating kids room with just a few lines- an ultimate minimalism that can be created by anyone.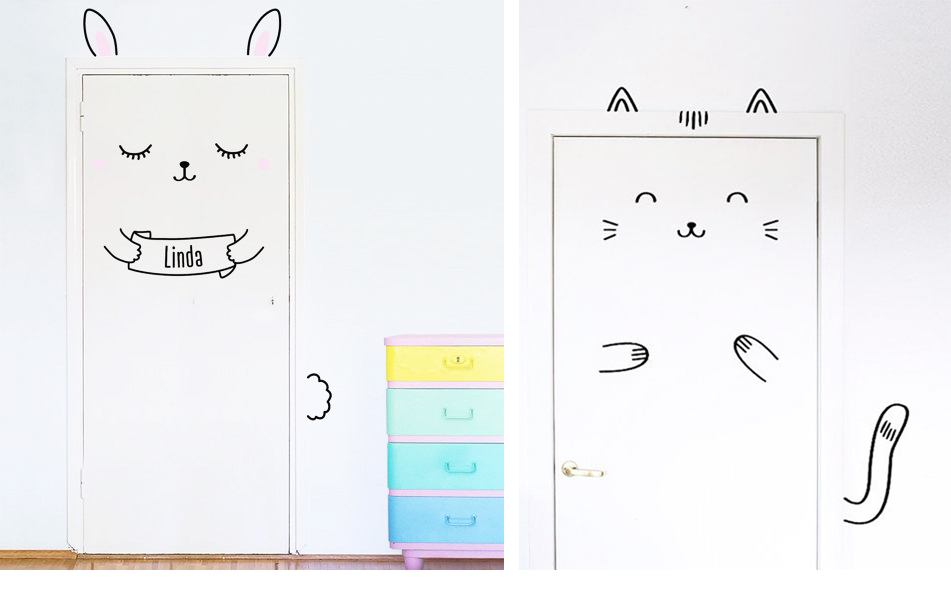 These cute wall and door stickers can also be ordered personalized.   CHARMING WALL STENCILS We are still convinced that less is more. Believing in the beauty of simplicity, we offer a range of minimalist yet eye-catching wall stencils to fit all ages. For our current post, we have chosen two stencils that were originally not made for decorating kids room- just to show you how great they look here as well. Stenciling is a fun DIY project for the whole family!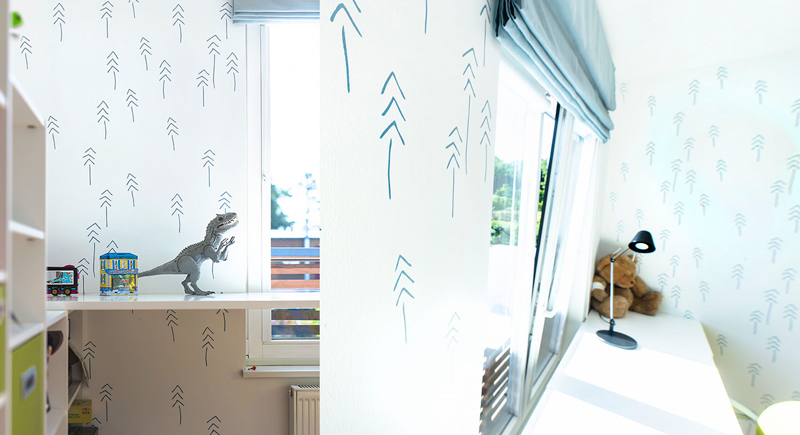 "Pines'n Tribes" by StenCilit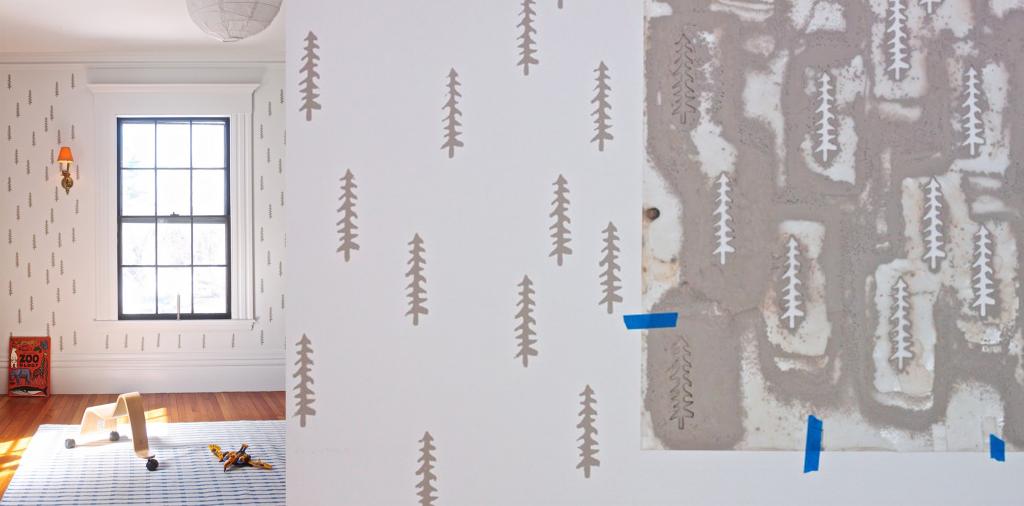 "Siberian Taiga" by StenCilit