KIRSTIN HAS GIVEN US A TOUR OF HER LOVELY FLAT AND TOLD US THE STORY OF HER HOME. Her biggest challenge – how to create a shared bedroom for a boy and a girl – has finally found a lovely solution. Now she is giving us a little insight of her decoration process!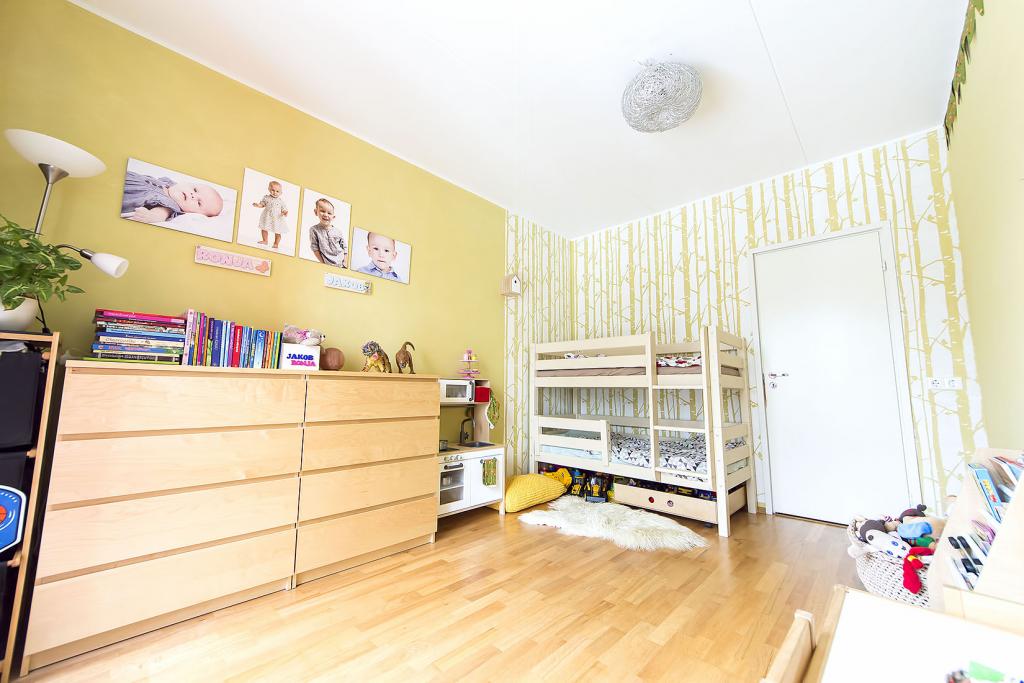 HOW DID YOU FIND YOUR VERY OWN HOME?
I was just looking at the adverts every day and it took me three months until I found this one that appealed to us straight away.
WHERE DO YOU SEARCH INSPIRATION FOR INTERIOR DECOR?
I love to go knick-knacks shops and also appreciate the products from Estonian designers. For example we have this tiny tent which is so lovely for kids to play in, it comes from Ruudis. They also have so many colors and shapes of tents. And off course I like to peek into Pinterest now and then.
WHAT MOTIVATED YOU TO START A WALL STENCILING PROJECT?
We wanted to give it a try! We had never stenciled before and we were unsure if we can manage, because my husband is not a specialist in this area. But he actually wanted to do it! And now – we have received so many compliments from all our friends who have come by until now, even though it is not perfectly done. But we are happy and Birch Forest was a perfect choice for a shared kids room decor.
DO KIDS LOVE THEIR NEW ROOM?
Oh, they love it a lot! They have already left their own marks on it! As we have a natural clay plaster on the walls, it is easy to rub it off. When kids are in bed and waiting to fall asleep they used to draw shapes on walls! Now we have nice round spots on the wall.
YOU HAVE A GREAT ADD ON ON YOUR WALL – A BIRD NEST BOX
Oh yes, as soon as I saw it I knew I have to have it! It matches so well with the birch tree pattern! We have also customized shelves in the shape of a house coming on the other wall.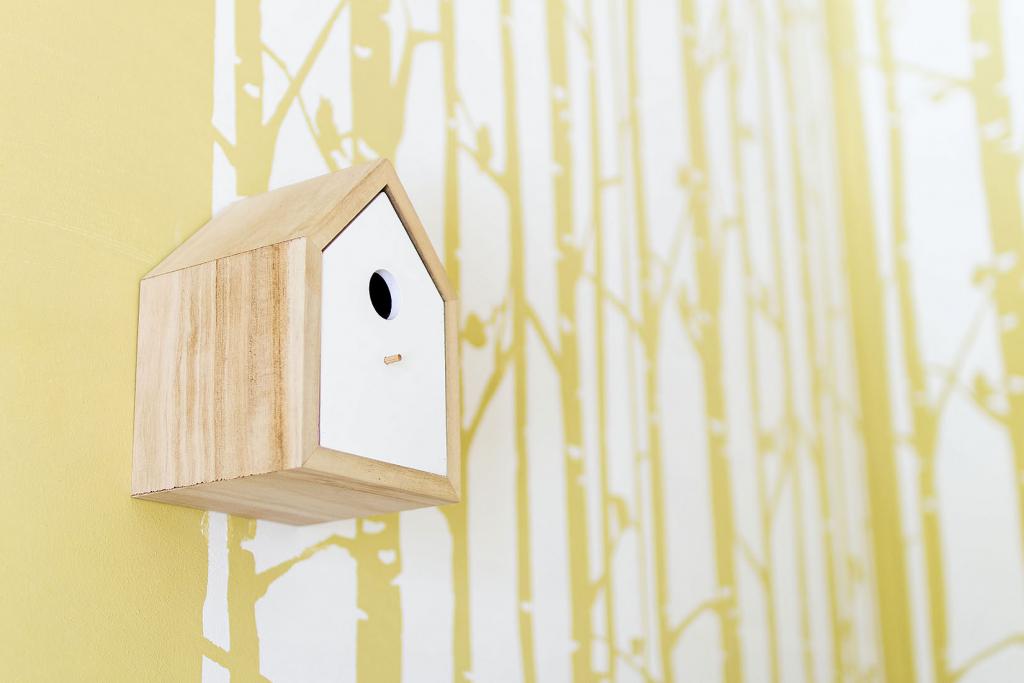 WE LOVE YOUR DINING ROOM, IT HAS A PERFECT LAYOUT!
Yes, I love the Scandinavian feeling and brightness and coziness of it. And when sitting in the dining area, it feels like you are outside, because it is so airy and light.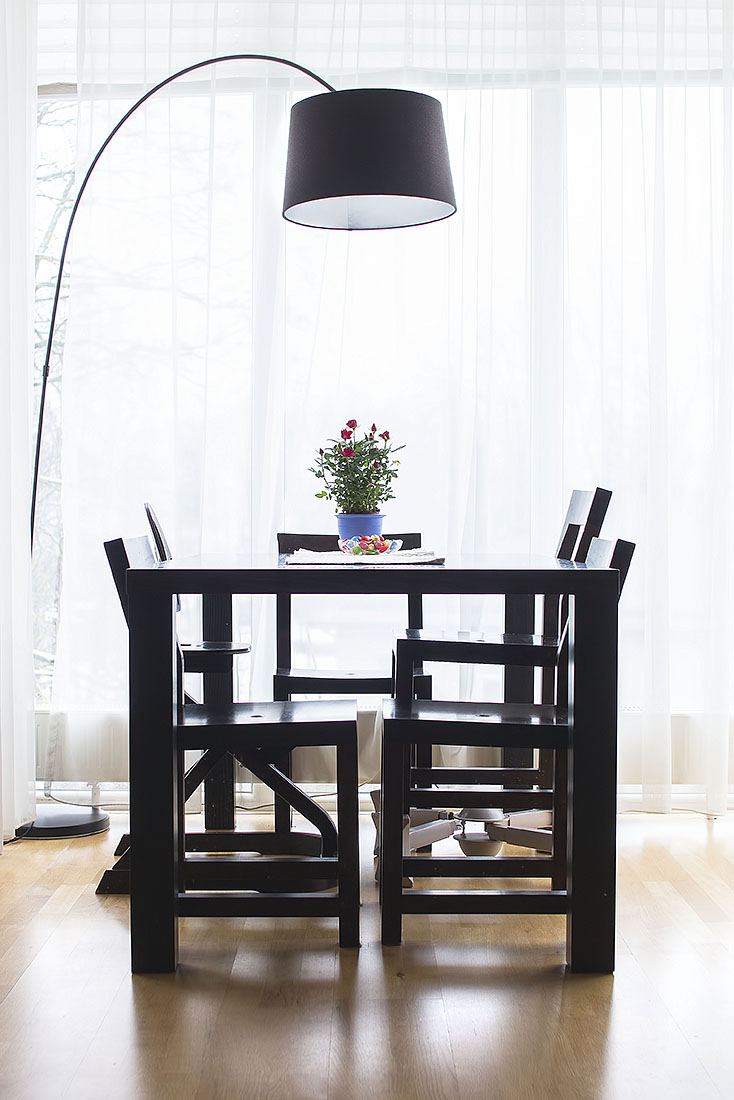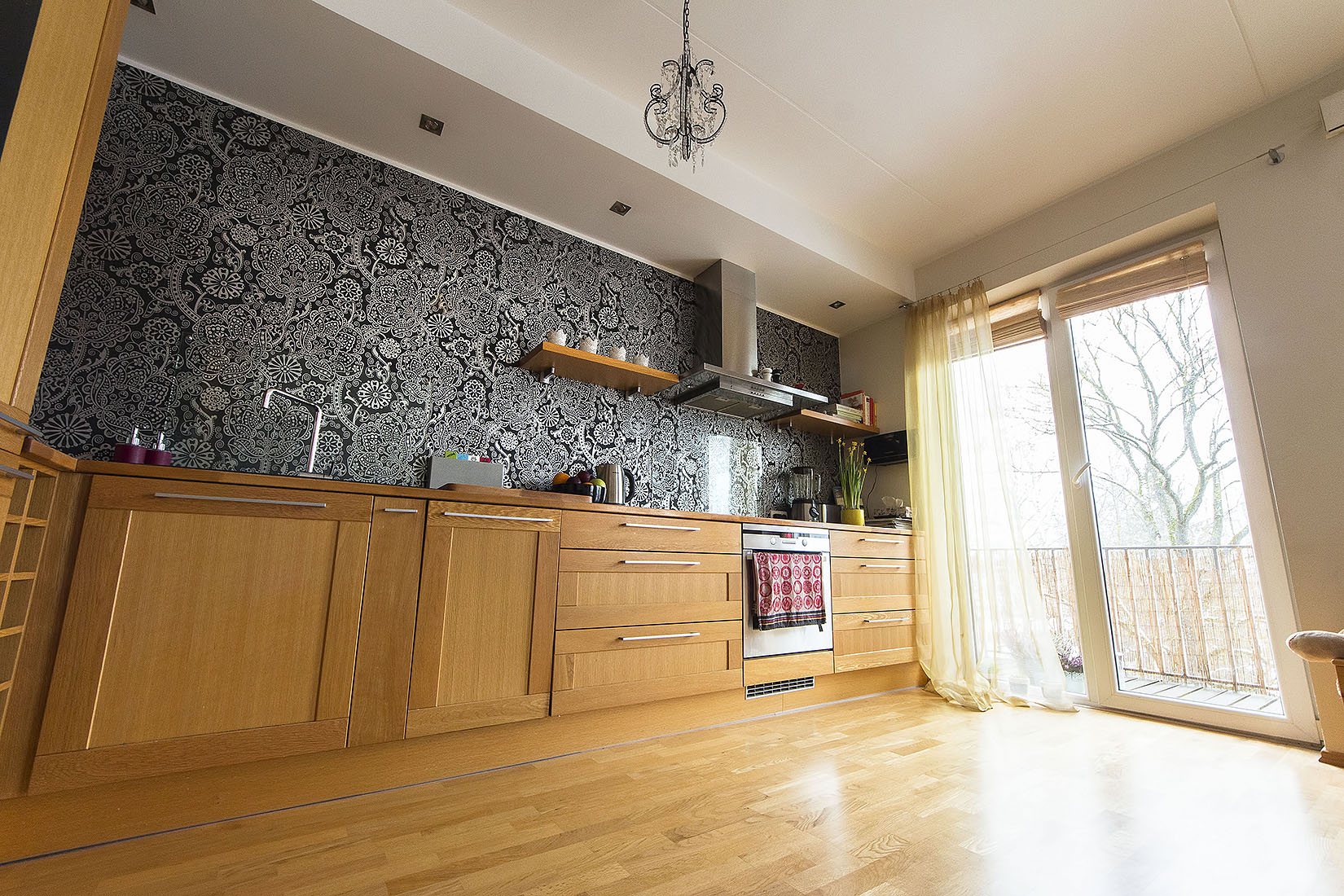 Kirstin has achieved the Scandi feeling by the simple elements like wood, light and natural colors. Leave your comment here, tell us what do you think about Kristin's home?