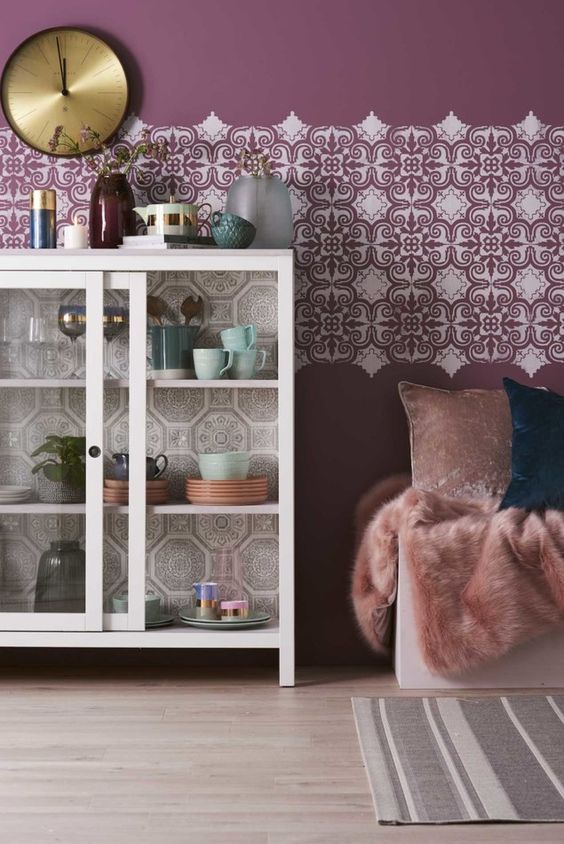 Did you ever wondered how magazine cover shots are done nowadays? Maxine,from WeLoveHome, is a talented designer and stylist from Brighton, UK. Shortlisted with already 6 blogging awards in two years sounds amazing! Her work is at high standard and so photography beautiful where every detail has it's own place. Her home is perfectly styled where you can snap some room makeover ideas!
– MAGENTA COLOR SCHEME
Recently she has had an amazing chance to create this cover look for the British Good Homes Magazine November issue and that together with our Porto tile pattern! We were so glad to be part of this project together with Good Homes Magazine. And the style with it's magenta warm color scheme is perfect for just arrived autumn-winter.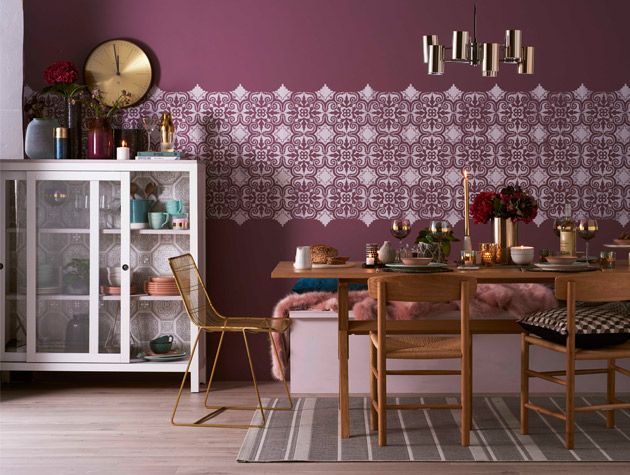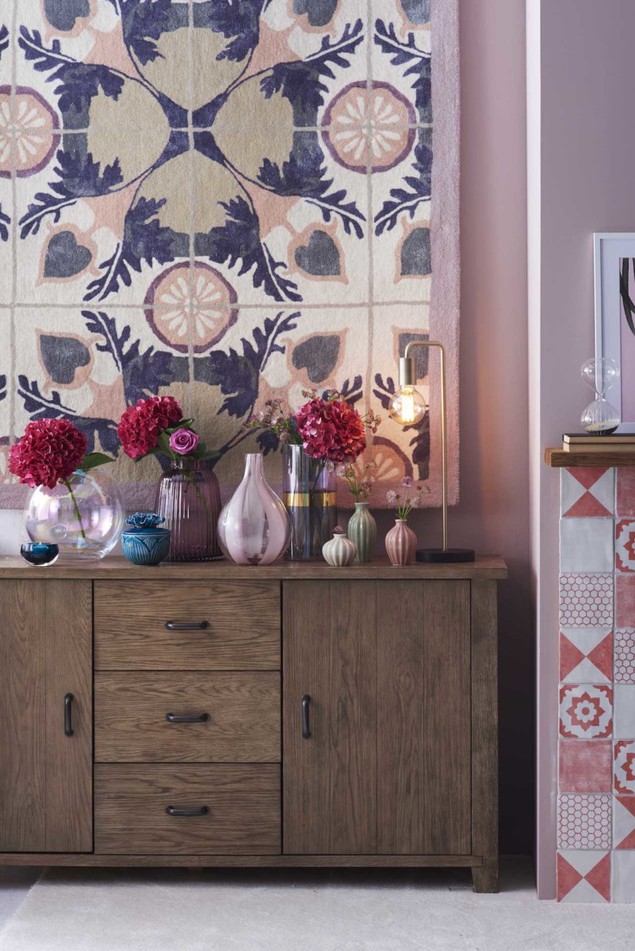 – STYLING IDEAS
She has so many room makeover ideas and styling ideas that you can try out yourselves at home. You can find out all the behind the scenes pictures, styling details and a video with Maxine and her team from her blog in here: WeLoveHome. We have already another project coming on the way with Maxine, this time with one of our Mandala stencils. We cannot tell you the details yet, as we don't know them yet ourselves! You will be finding out about it soon!