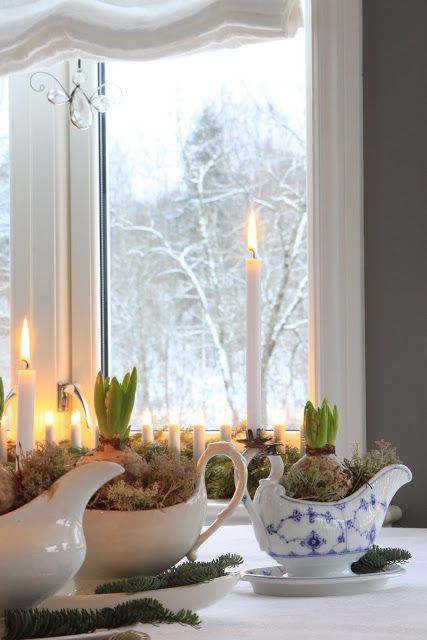 It is finally here, the most wonderful time of the year, filling our hearts with peace and making us better in many ways. This year we have decided to treat ourselves better, too. StenCilit team is saving nerves and ignoring that Christmas rush. We take our time and turn this Christmas into a big fun DIY project. Below you can have a look at our favorite nature-inspired Christmas decorations (which are so easy to make).
LUSH FLOWERS IN THE MIDDLE OF WINTER
Of course, flowers are always in! Flowers bring joy, smell lovely and they even have a healing effect on us. On the darkest month of the year, we feel especially glad to have them on our dining tables, mantlepieces, bathrooms- just name it, they look lovely anywhere.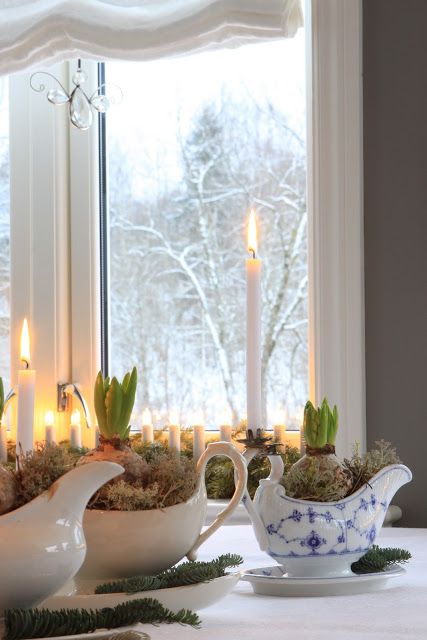 Source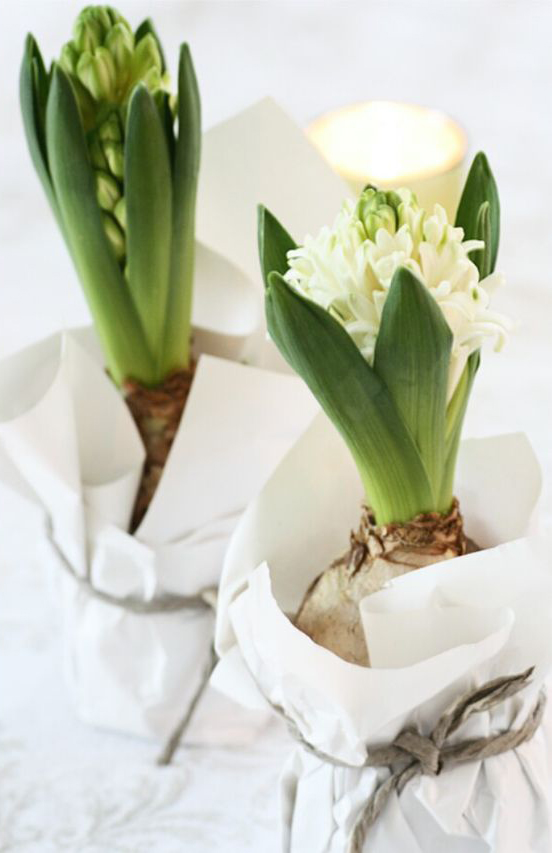 Super easy DIY flower arrangements. Source
Royal amaryllis. Source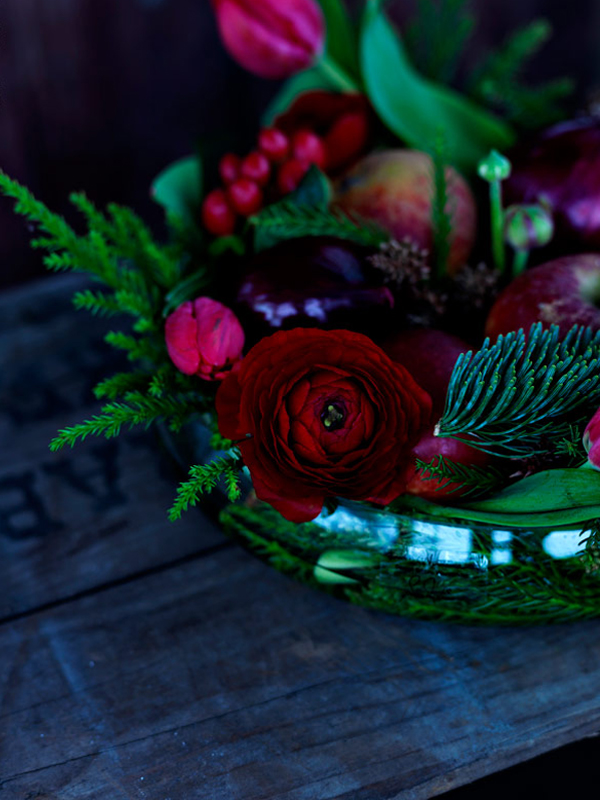 Eye-catching flower arrangement with fruits and evergreens. Source
ELEGANT BABY'S BREATH
These tiny little blossoms are our biggest favorites this year. Although baby's breath is mostly used in wedding arrangements, it is also perfect for Christmas wreaths and table settings. Why not add it to your Christmas tree? Together with fairy lights and delicate ornaments, the result is truly elegant and stylish.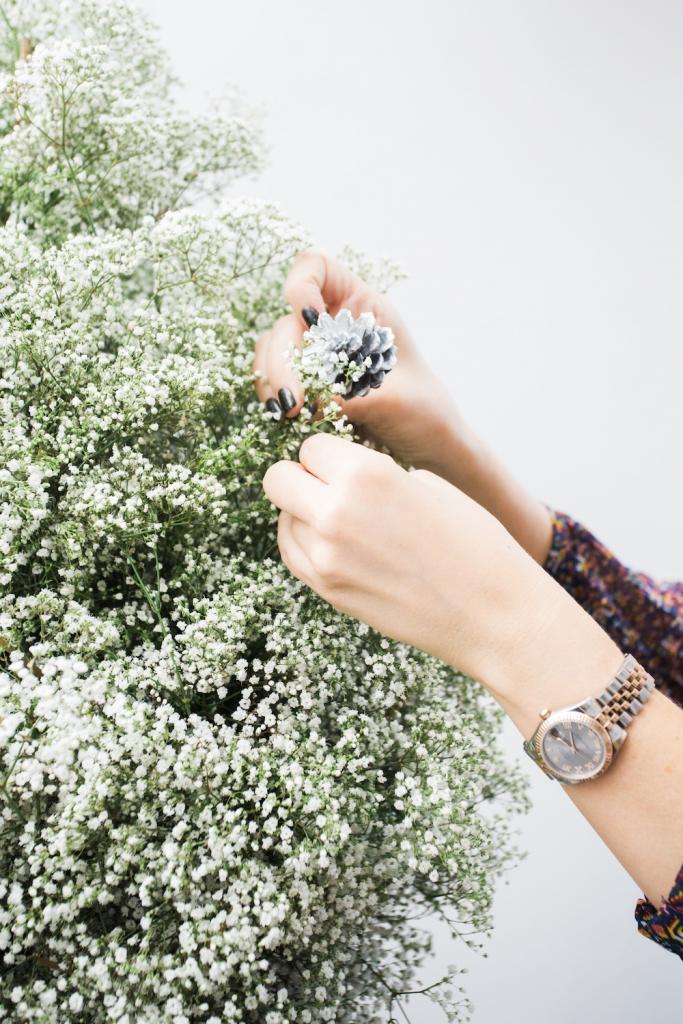 Source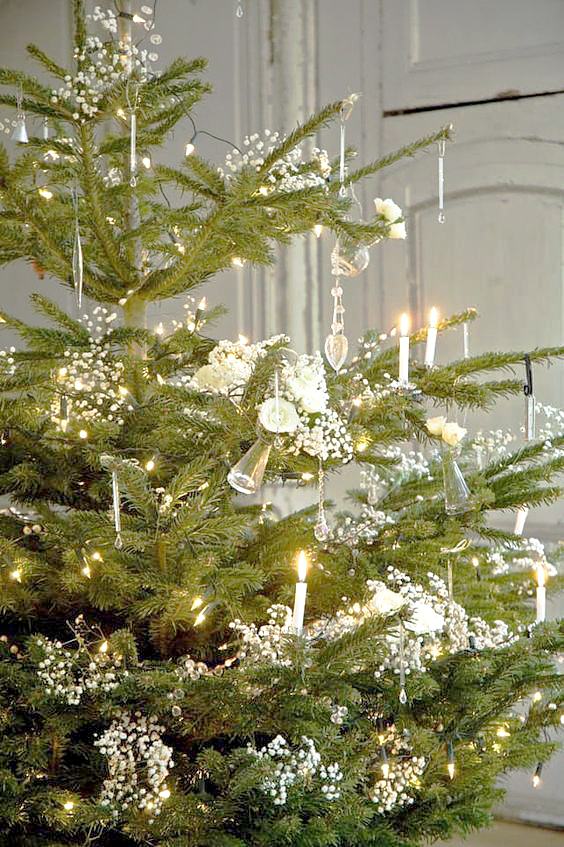 Source
Source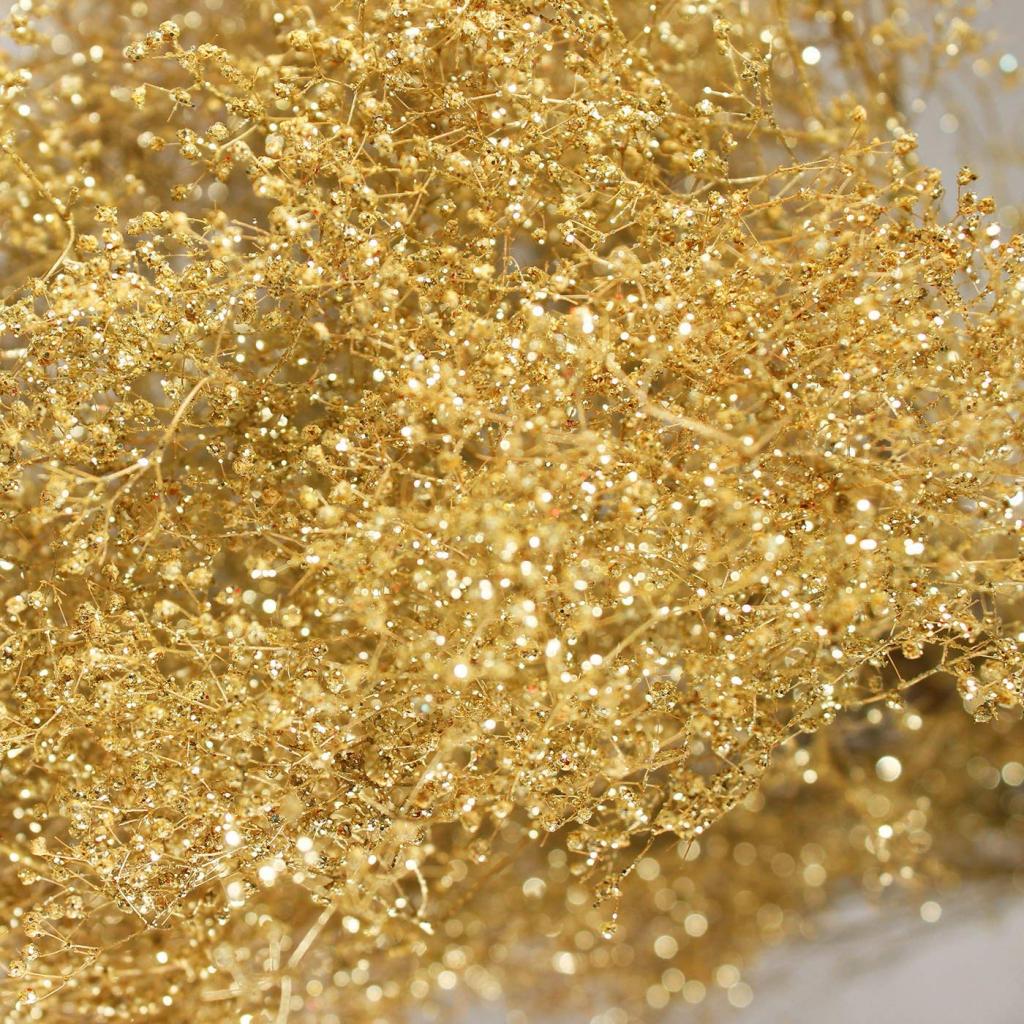 White baby´s breaths seems too ordinary? Spice it up with gold spray paint and glitter. Source
BLEACHED PINE CONES
Decorating with pine cones is nothing new but this year we collected lots. Try to bleach them and you'll see them turning beautiful pale gold. All you need is bleach, container with water, rubber gloves and some time.  Mix two thirds of water with one third of bleach and just add the pine cones to the mix. Leave them sit for 24 hours.  Note that pine cones close up when wet so don't worry if it seems like the bleach has not worked- just leave them to dry and you will see them opening up again.  Once the pine cones have dried off completely you will have truly unique Christmas decorations.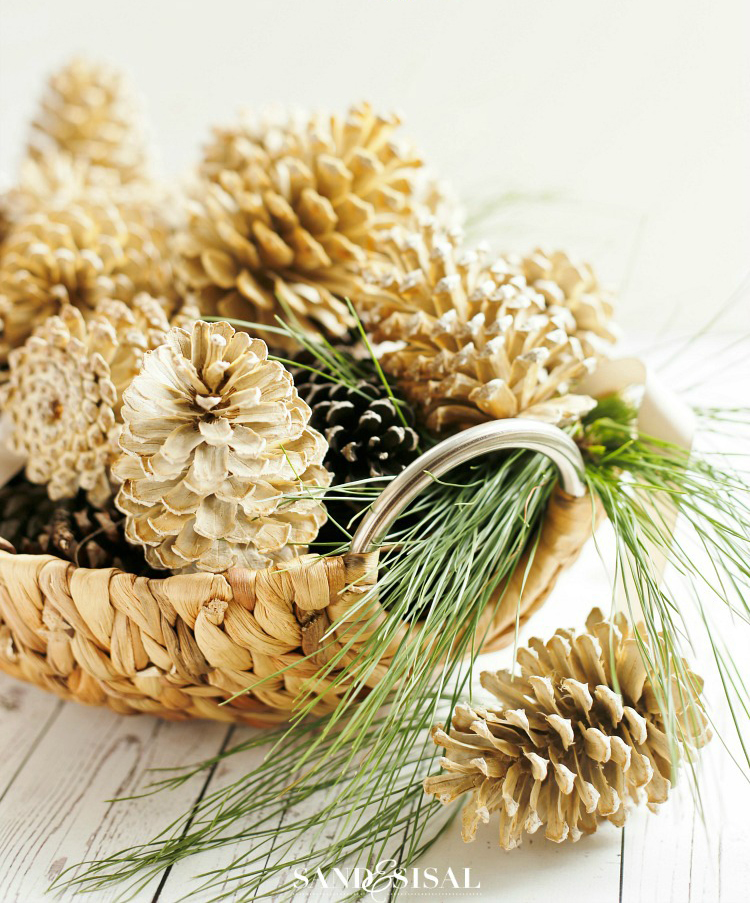 Source   If bleaching seems like too much trouble, you can try spray painting.  We dipped freshly painted pine cones in golden glitter and the result was just perfect. There is never too much sparkle this magical time of year 🙂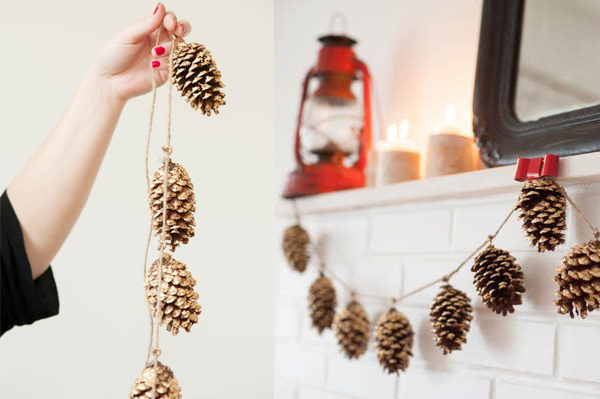 Source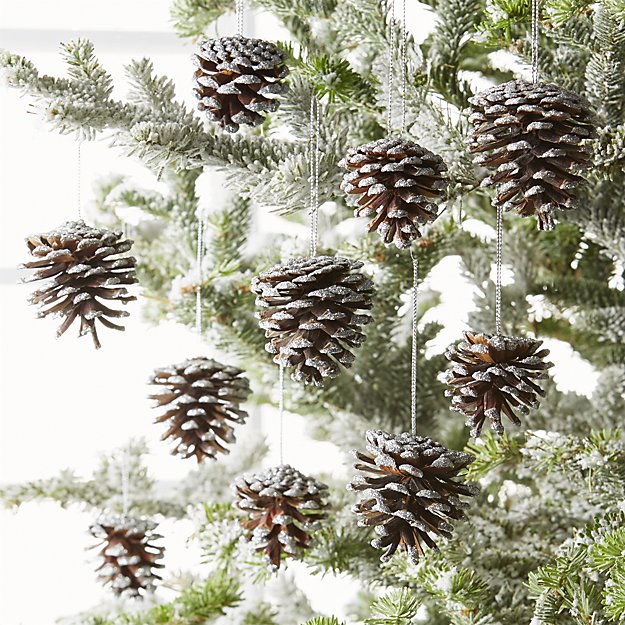 For the ones not that much into crafting, these pretty pinecones are available here.
CROCHET SNOWFLAKES
There is something magical about snowflakes- as tiny as they are, each and every one is unique. This year we try decorating our trees with crochet snowflakes. At first, it seems like a lot of work but crocheting is surprisingly easy! Plus, there are hundreds of patterns and tutorial videos available online. It takes just about 15 minutes to create one motif. To stiffen the motif, place waxed paper or cling wrap on plastic foam (and secure it with a few straight pins). Then saturate the snowflake with glue, squeeze out the excess and lay the snowflake on the prepared surface. Beginning at the center, pin the snowflake in a symmetrical shape. Now you´ll just have to wait until completely dry and your super stylish ornaments are ready to use.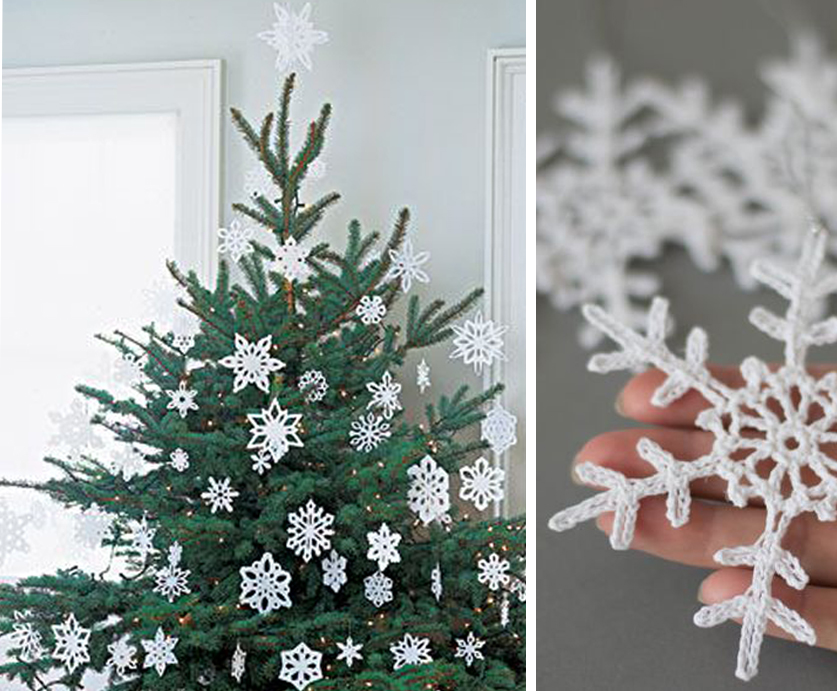 THOSE LOVELY EVERGREENS
These Christmas decorations come straight from nature, 100% eco and smelling like true Christmas. Yes, sometimes it does not take much to create a Christmas vibe at home. For more effect, you can always add fairy lights.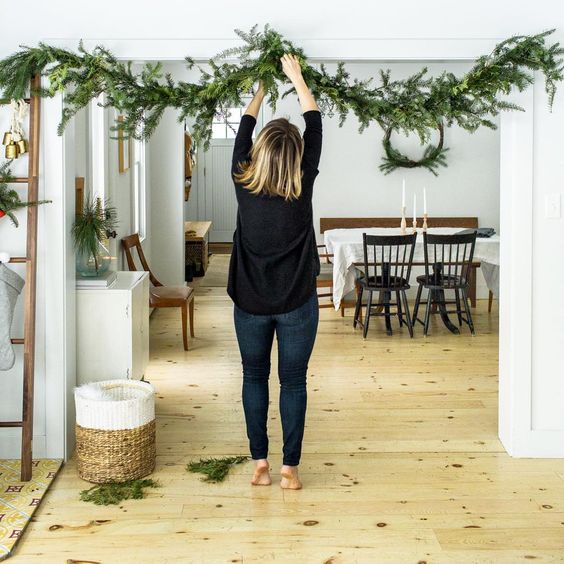 Source
Perfectly minimal. Source
ICE LANTERNS
Ice lanterns are a classic for a good reason- they cost nothing and they couldn´t be easier to make. Letś just hope the weather is crispy enough to lit our lanterns and share the beauty with every single passenger:)
Source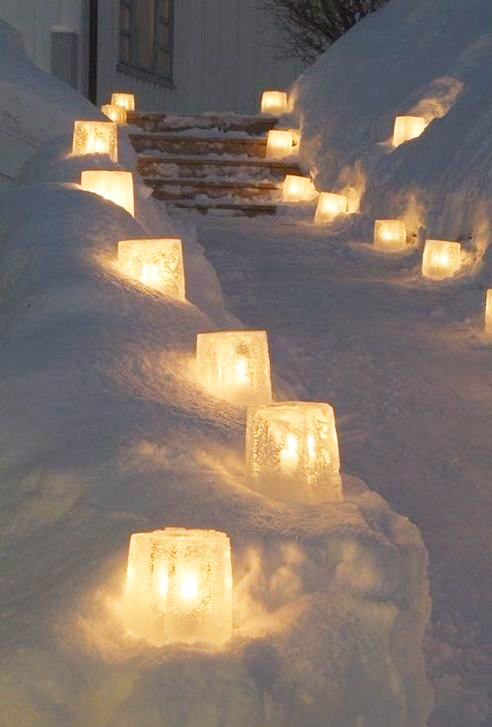 Creating your own winter wonderland is easy. Source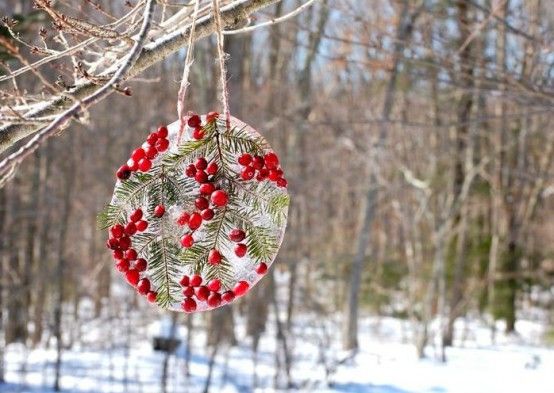 Not quite a lantern but just as pretty and so easy to make! Source   We hope to have inspired you a bit. StenCilit team wishes everyone a very special Christmas:)