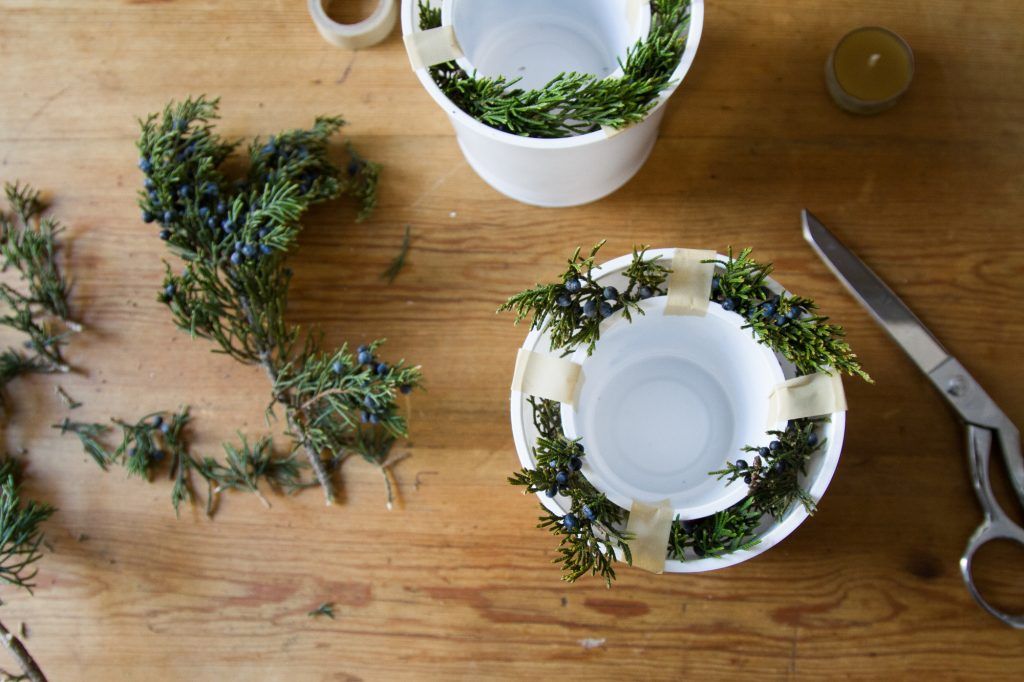 Ice lanterns are a classic for a good reason- they cost nothing and they couldn´t be easier to make. Letś just hope the weather is crisp enough to lit our lanterns and share the beauty with every single passenger:) This year we use all our empty containers and start crafting! But how to make ice lanterns?
take two containers, one small enough to fit inside the other
fix the containers, using masking tape or just placing a rock inside the smaller one
Fill the gap between containers with cold water (and if you wish, add some evergreens, berries etc)
Leave your lantern to freeze (in it's not cold enough outside you can easily use the freezer)
To remove lantern from the mold, just let it sit indoors for a while until the surface starts melting.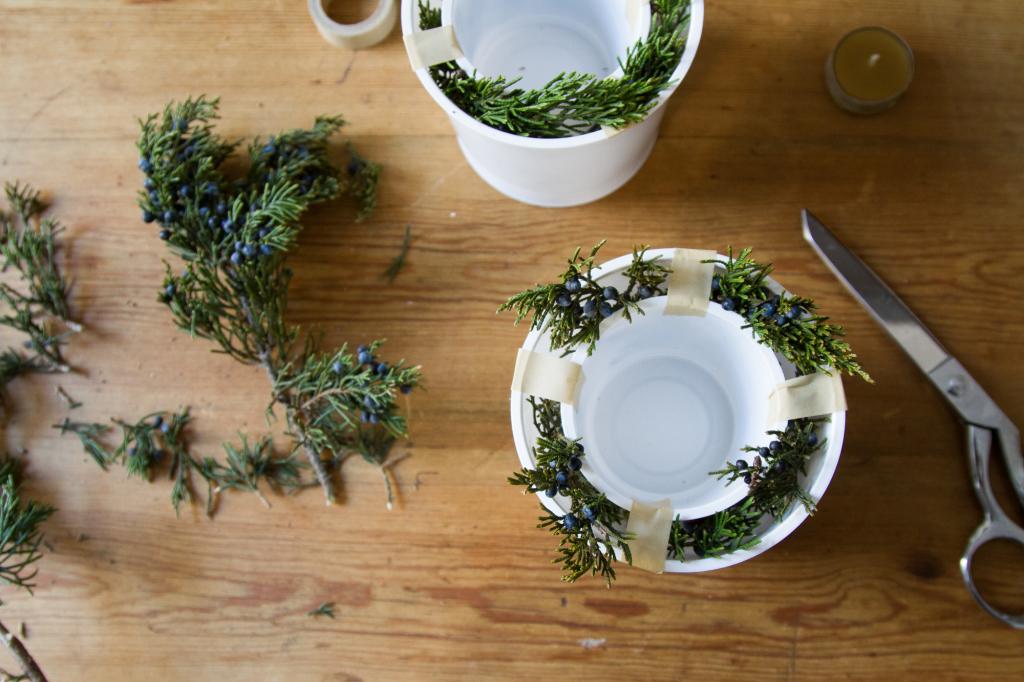 Ice lanterns with juniper. Source
Source
Source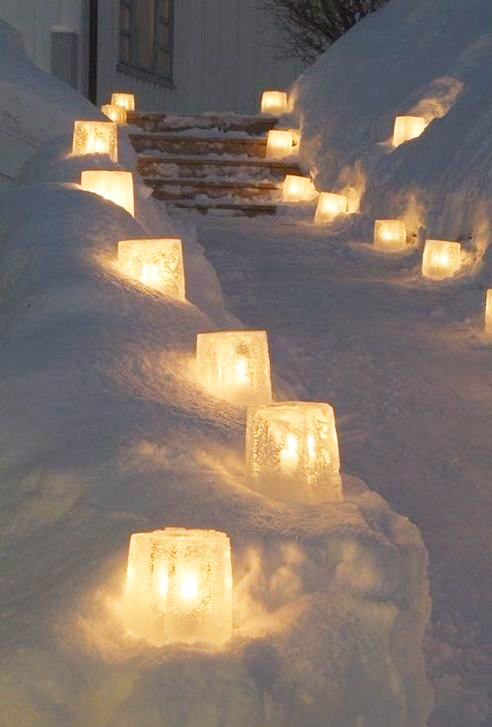 Source 
Why not use fresh flowers for your special DIY project? Source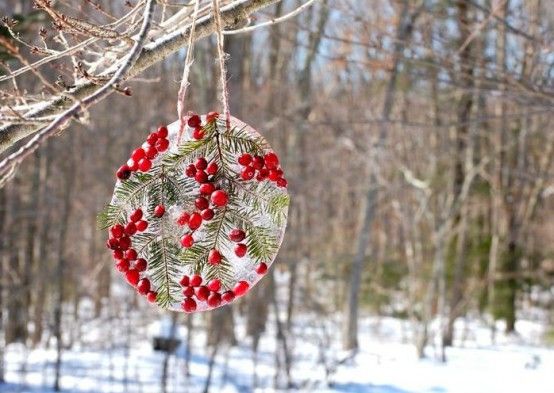 Not quite a lantern but just as pretty and so easy to make! Source Seeking for some more DIY ideas for Christmas decor? Read our previous post here 🙂