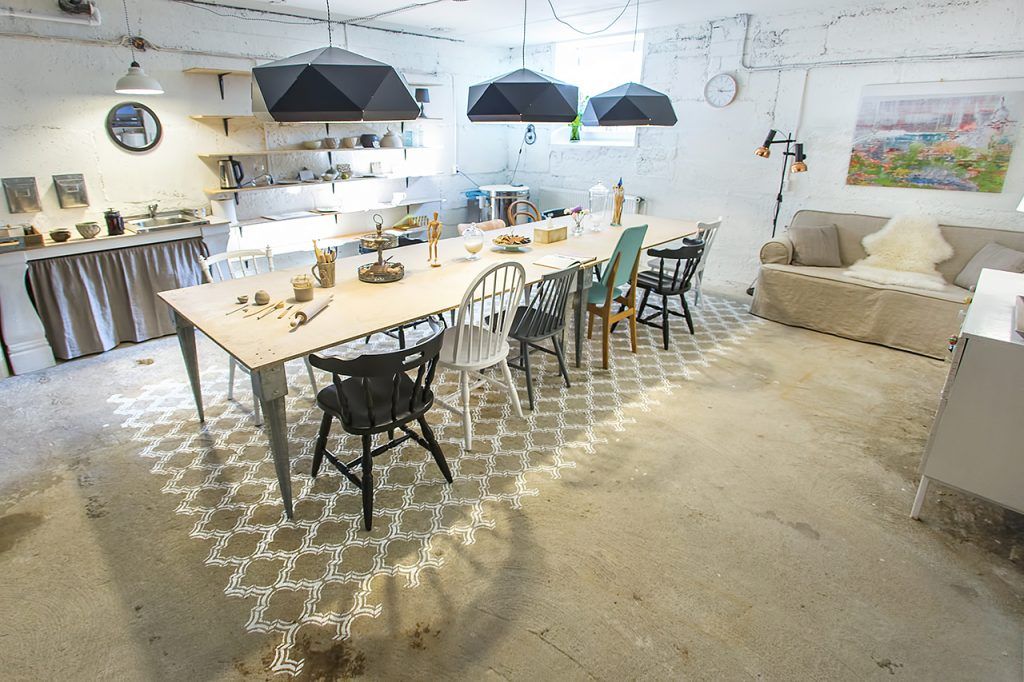 Maris has a good taste for design is very skillful in working with ceramics. Today, in the farthest point of Tallinn, in Püünsi village, she has built up an exciting pottery studio on a budget and is now ready to tell us all about how she ended up designing her own studio.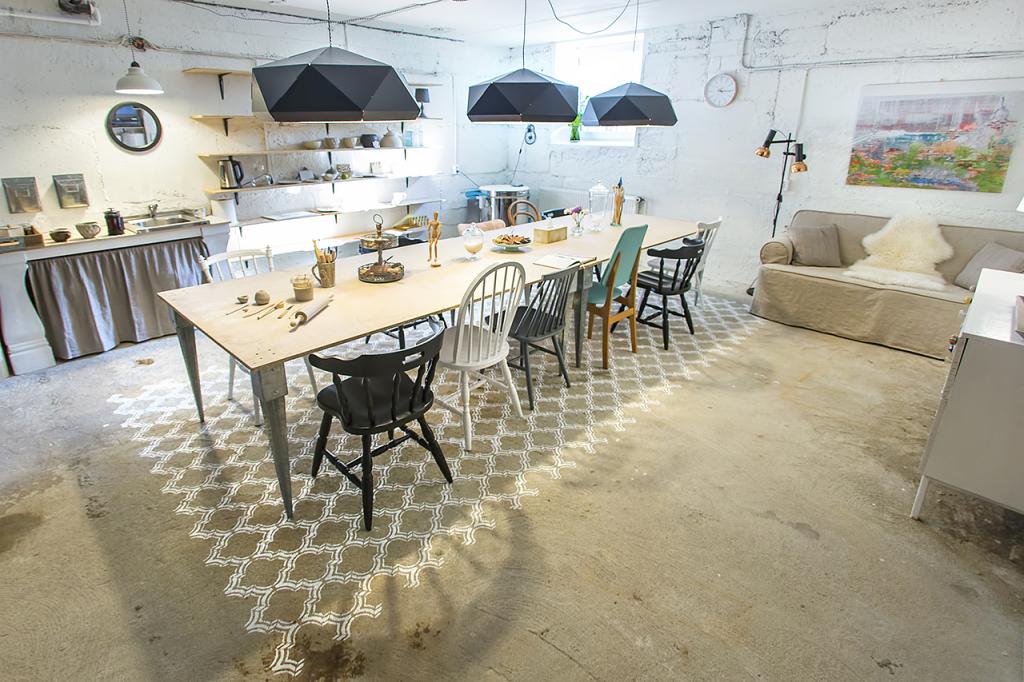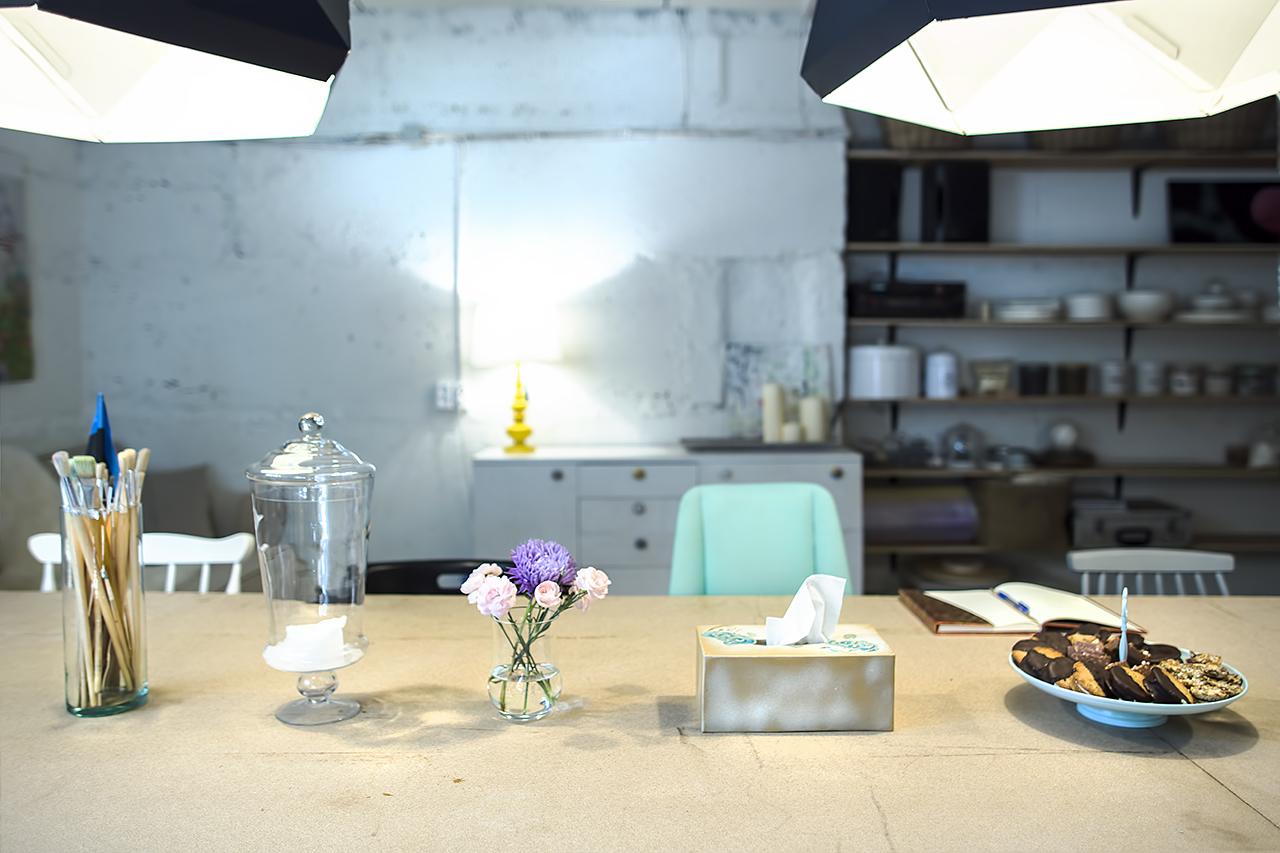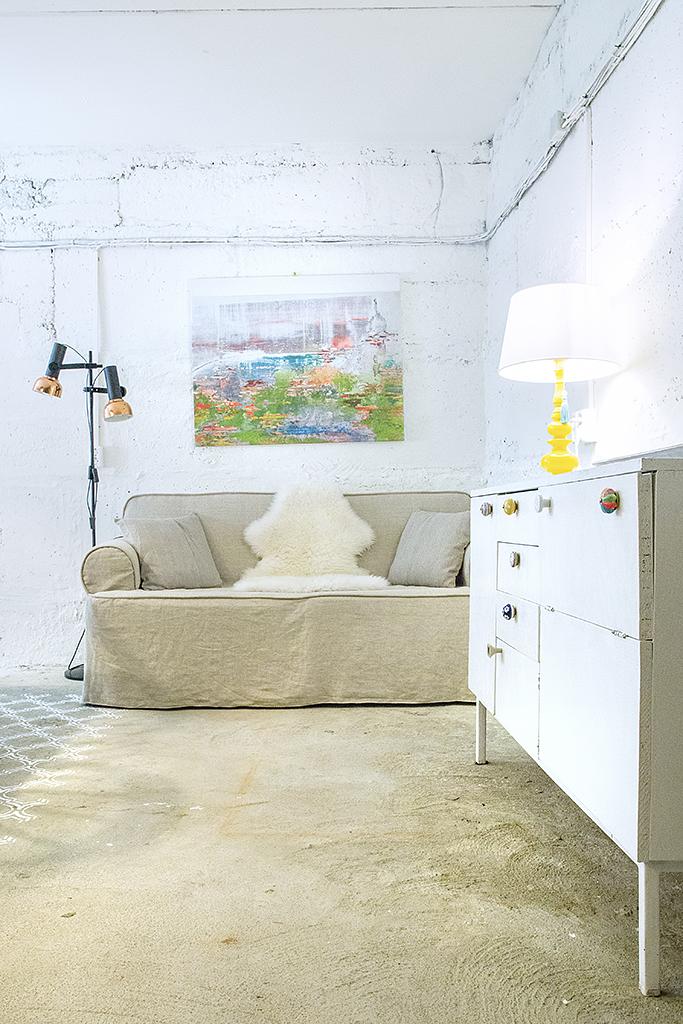 Restored cabinet and cozy sitting area in great Scandinavian colors   Where did you get the idea to build a ceramic studio? Everything begins within yourself and the values of your life. I was a teacher in the Tabula Rasa ceramic studio in Tallinn, but after long days of work I felt it was too trying, so I was searching for a similar place to work, but closer to home. One day, the head of the village suggested for me to have a look in the vast cellar under the village school – the space was totally unused.  At first I felt unsure about it as it looked dark and unappealing. But I couldn't let go of the idea of my own studio, so it was the potential of this space that made me to give it a go. Now,  as we can see, that Maris has managed to turn this empty space into a light and modern studio, in which it is a pleasure to work. "Almost nothing here is store-bought. We have tried to build everything ourselves as much as we could," she says. Old copper printing plates for a wall and table legs made from terrace posts. All the furniture that you can see in the studio is reused or restored. We especially love unusual finds, for example, the table legs are actually reused terrace posts, and the studio walls are old copper printing plates on which you can still read news from a 1978 magazine. The plates would have been probably in the landfill for a while by now, if I didn't save them from my grandma's lodge.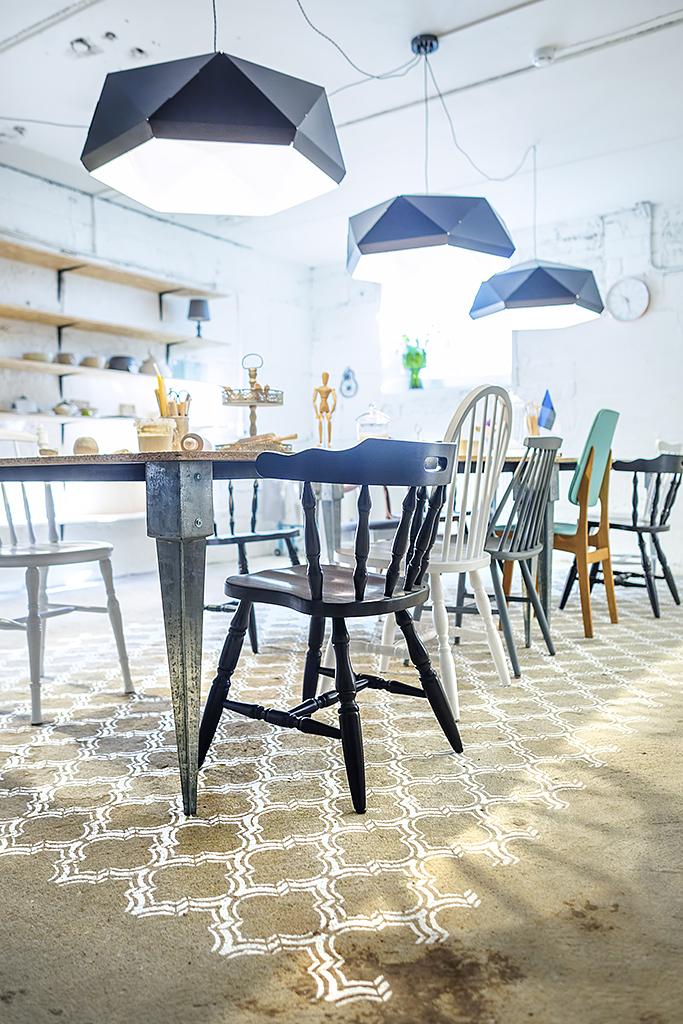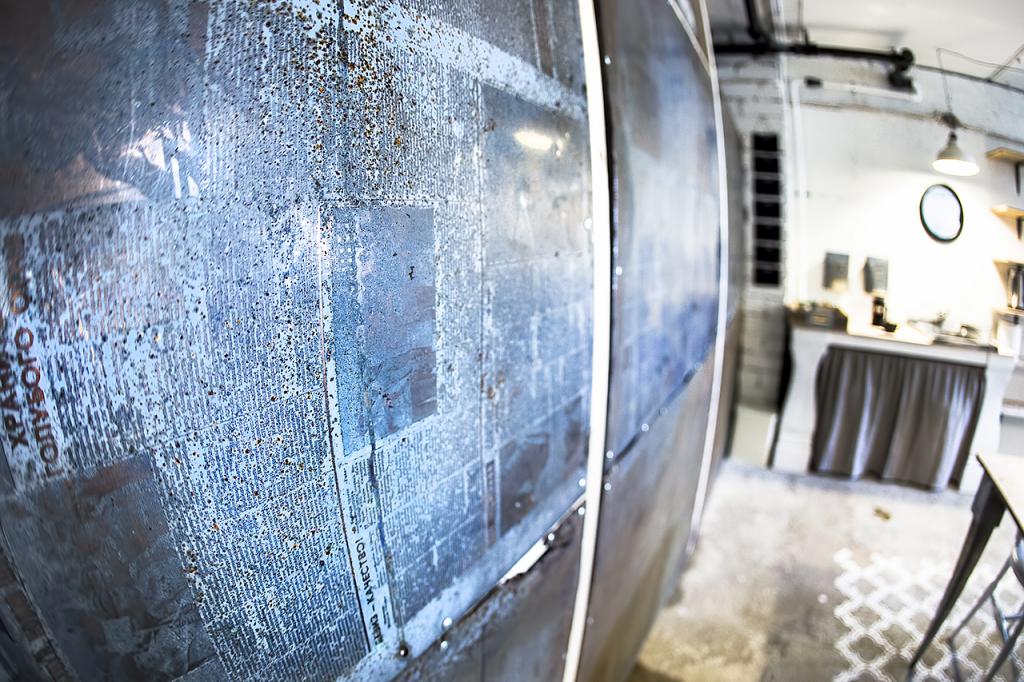 Old copper printing plates for a wall   Amazing stenciled pattern on floor looks like a carpet The floor is one of the most important things in this room, and from the beginning I knew I wanted to paint a carpet on it. Stenciling the floor seemed to be the best option. When I saw the Stencilit's Moroccan Double pattern I knew it was the right one for this floor. Because the floor is pretty uneven, the stenciling process wasn't extremely smooth, but we are really pleased with the result. I would really suggest stenciling floors to anyone, as it is fun and easy to do!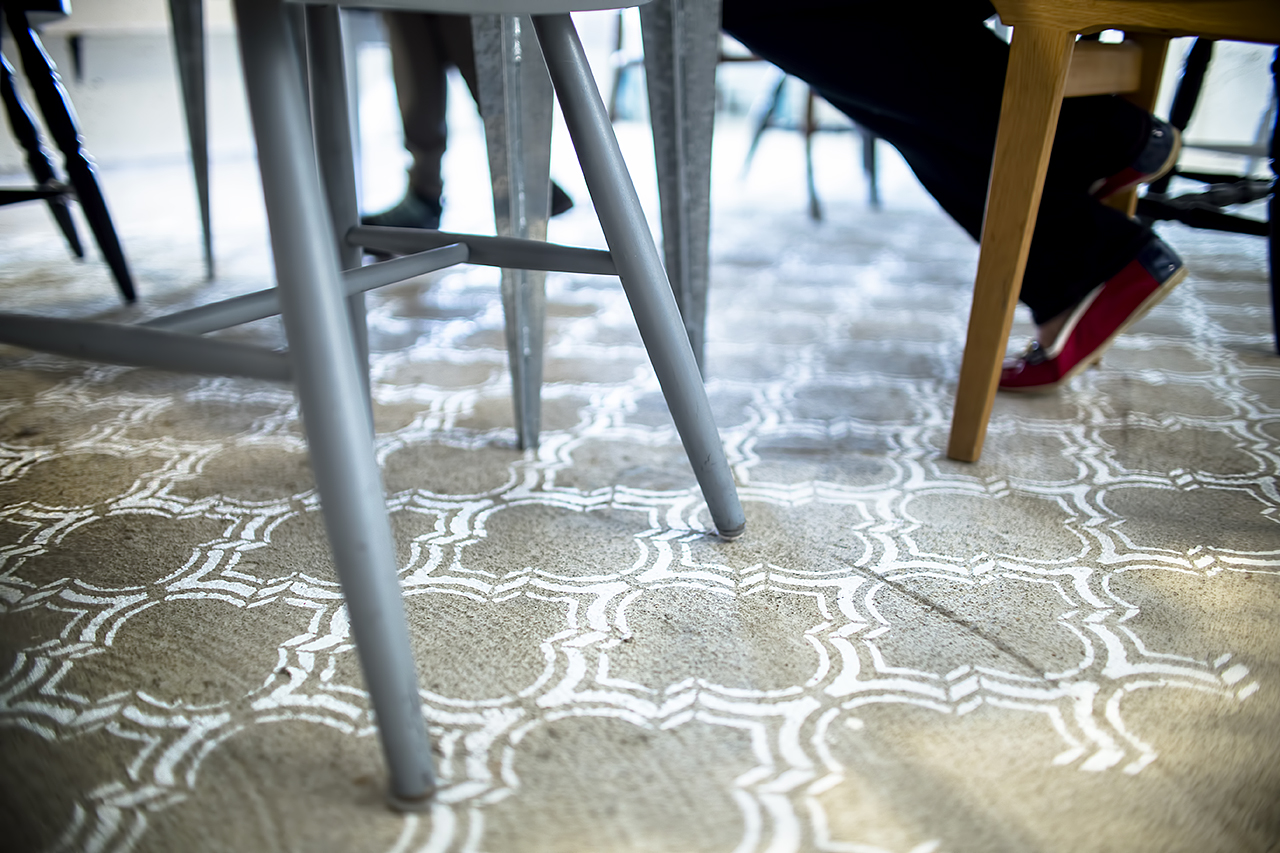 Stenciled floor looking like a rug   Relaxing pottery course after a tense working day Women who have free time after work, or who are home with kids, are most welcome in our courses. Our courses were originally intended for people in the village, but students and teachers can also take part in the pottery courses if they book a time. What are the things you do here? Mainly we do ceramics. For example, you can design your own coffee cup or cake stand, and we are planning to breed wreaths before Christmas. At the moment we have pottery once per week, but we are already planning to add another day to keep up with the demand.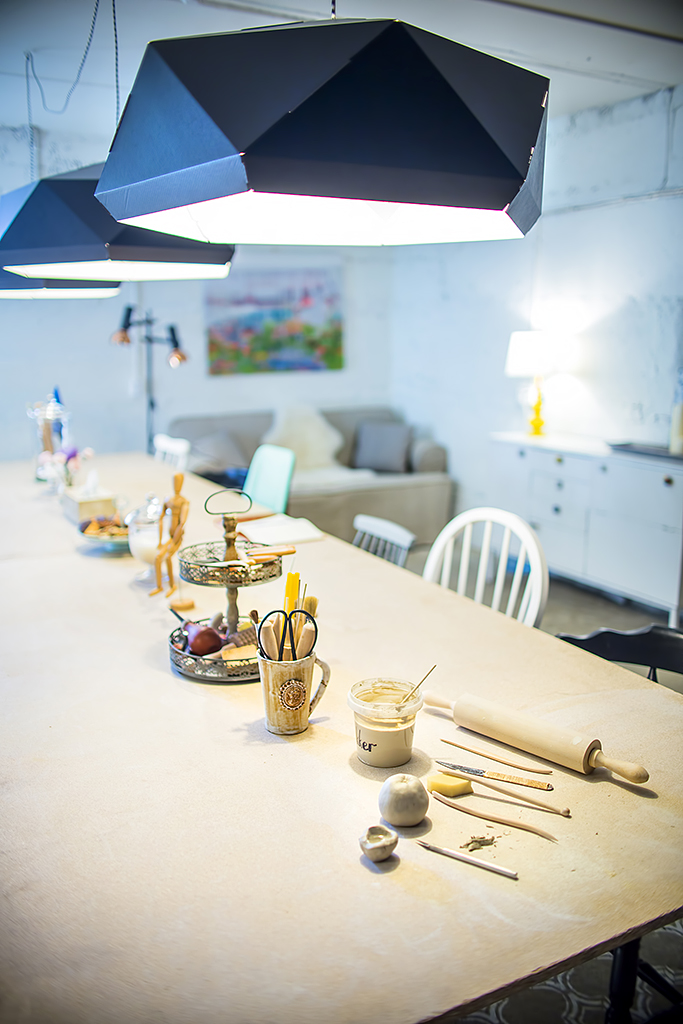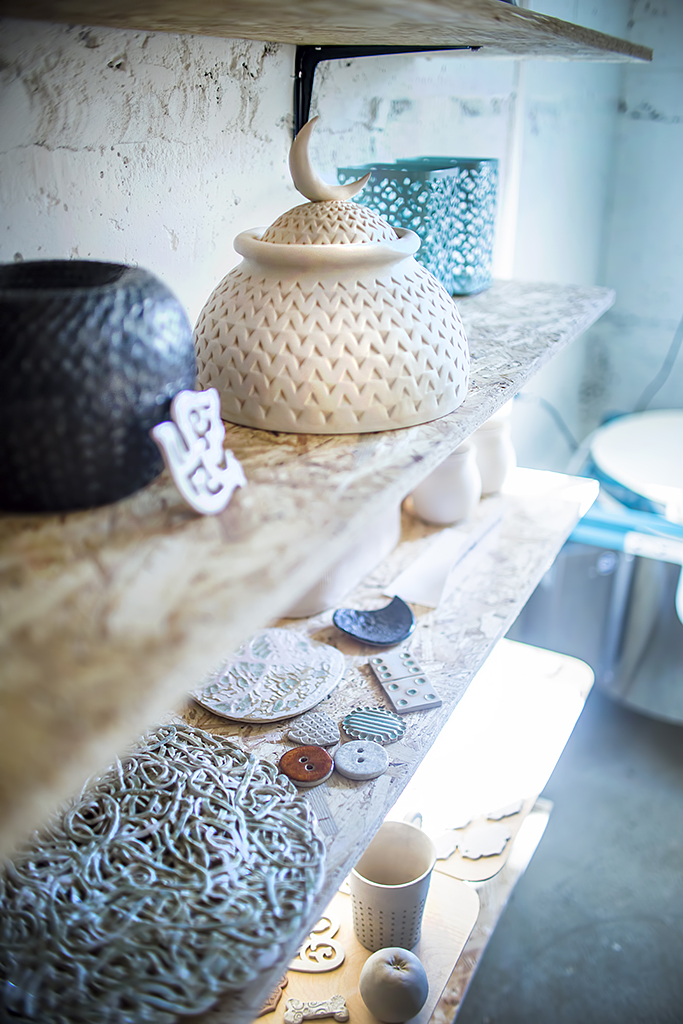 Creating something of your own is the most rewarding "When creating something of your own, it will take a lot of time, but it is definitely worth it in the end. We love the process, sometimes it is even more important that the result itself, I believe," says Maris. The pottery courses are taking place every Tuesday in Püünsi school. More information on their Facebook page: Püünsi Stuudio