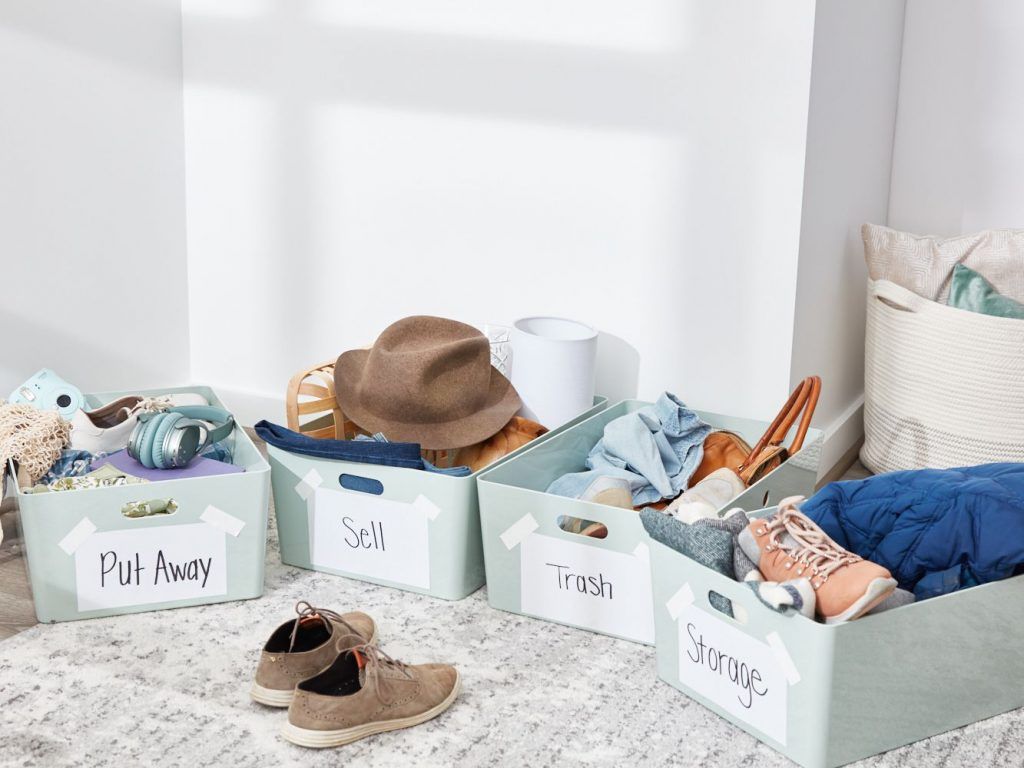 Our home is our castle, the safest place on Earth. But besides being safe, we are convinced that a home needs to be also beautiful and comfortable. It is essential for our well-being, and that is why we love seeing spaces transform into homey cozy rooms full of comfort and inspiration. Here are some practical tips to make you happier in your home.
Declutter your home!
The idea of living a simple life with less stuff sounds attractive. Yet the biggest issue way too many homes face is clutter. Cluttering causes stress that we already have enough in this busy world, which is why we should start getting rid of everything we don't need. If you have clothes that you haven't worn for a few years, do yourself a favor and give them to someone else. There are plenty of people who would be happy to wear them. Same with your footwear, cookware, tools, etc. Once you have decluttered your home, finding things suddenly becomes easier. Things don't just "disappear" anymore. You can actually move around your home and enjoy the space.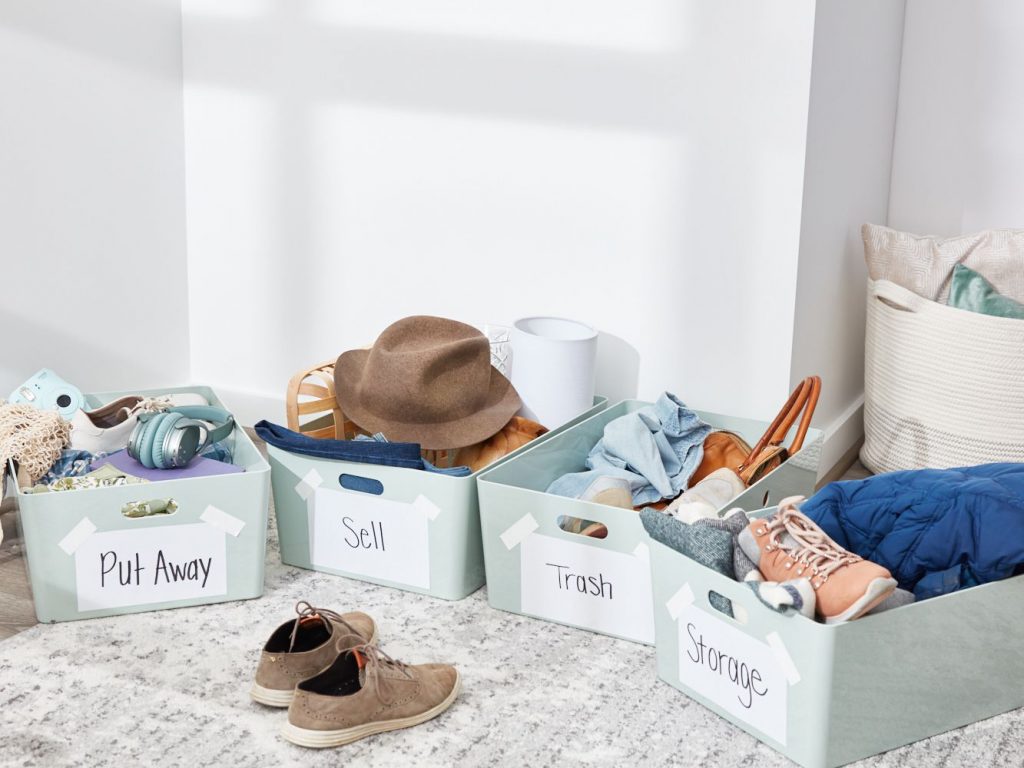 Source
Get organized
We do not know anyone enjoying a messy environment. Though we know many people complaining about the stress caused by too many things piled into their small homes. In reality, it is not the size of your home that refines how organized it can get. It is possible to keep even the tiniest flat organized. Straighten up your closets, drawers, kitchen cabinets, and get yourself a decent amount of containers to keep things separate. It is a big job, so we recommend starting from a drawer a day. But once you have completed the task, you will realize that you have successfully cleared your mind as well:)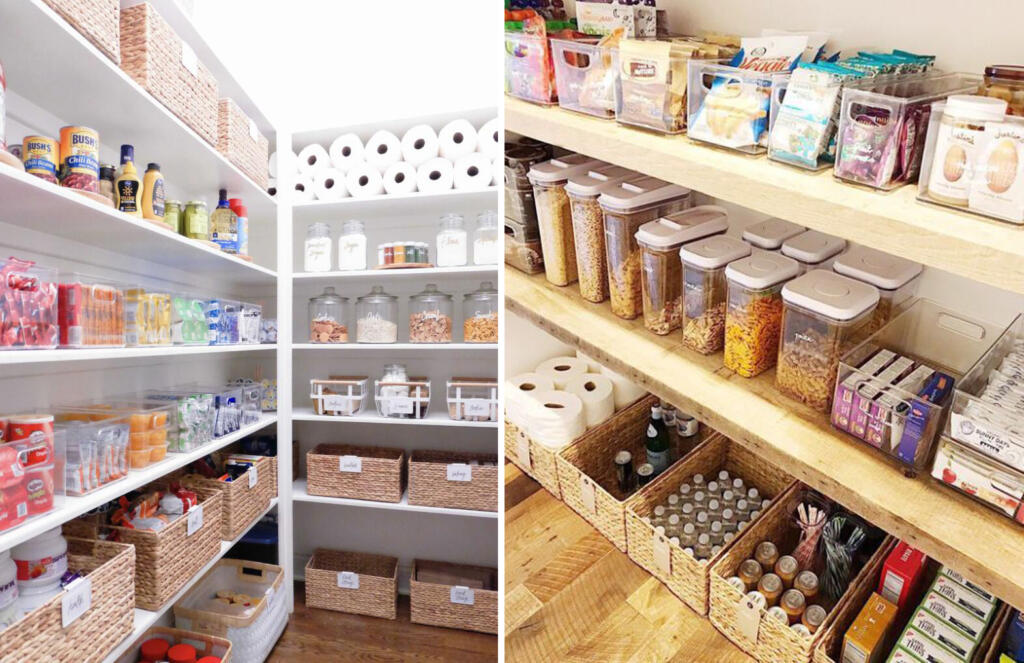 2 perfectly organized spaces. Source
Fix/ Get rid of broken stuff
It's said that owning broken things keeps bad energy close to you. It is not the only reason to fix what's not working around the house. Broken handles and lightbulbs are not essential but in time, there will be more little things out of order. If you leave little things undone, there will be a point when it becomes too much, causing unnecessary stress. Baring this in mind, it is times easier to replace that lightbulb straight away and get a new doorknob instead of the old one that keeps falling off. PS! Throw away all the things you can not fix! Just get rid of it, we can assure you it will make you feel relieved.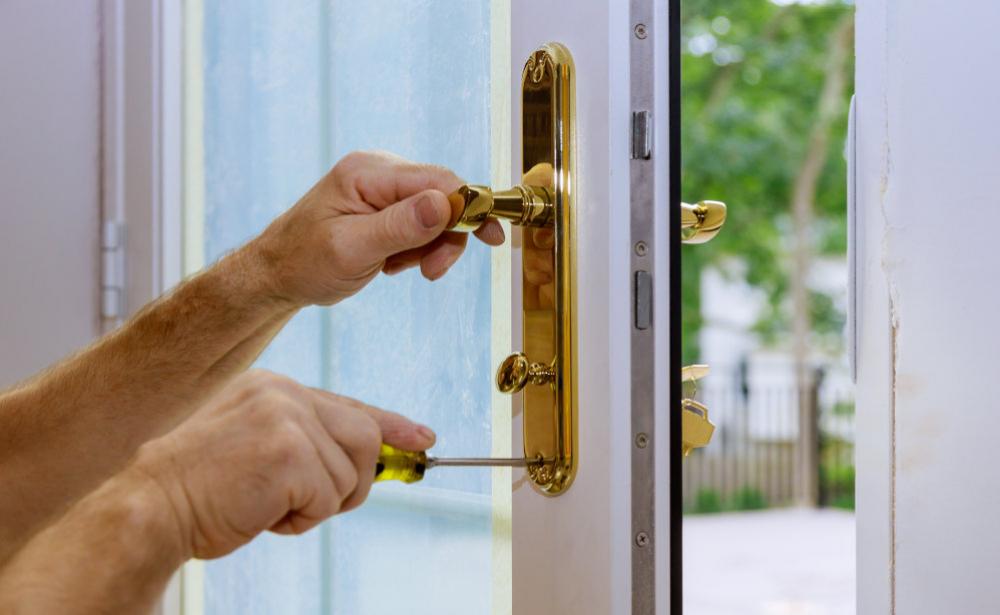 Personalize your space
Get rid of temporary attitude, even if you are living in a rental flat. Personalize your space, make it feel like a proper home, no matter if you live there only a few years or even months. A few months of our lives is still a long time! We should enjoy it here and now. Show the things that make it your home and no one else's. Keep your favorite photos close to you, display some beautiful items that make you feel good every time you look at them. You will see how the room brightens up once you add your personality to it!
Beautifully displayed enlarged family photos. Source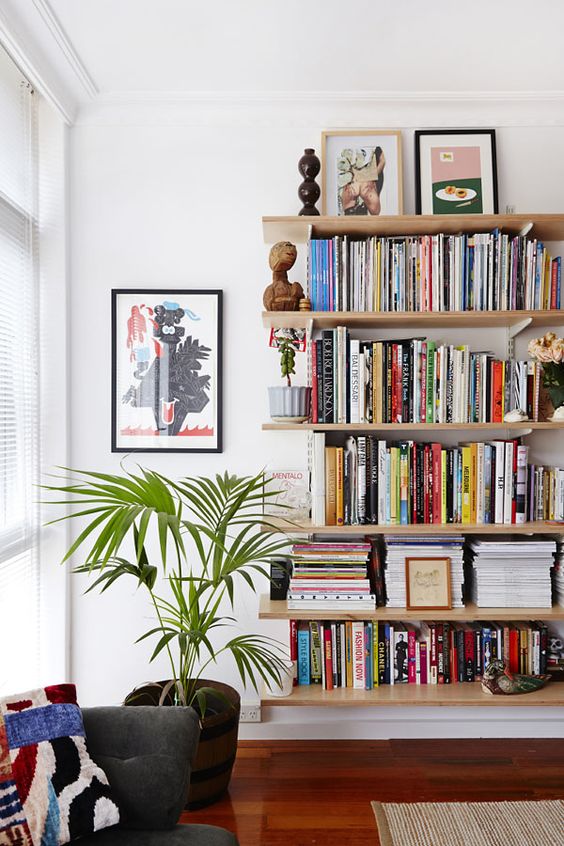 Another good idea to personalize your space is displaying your favorite books. Source
Create a little nook for your happy thoughts
This one is actually very important. Everyone needs time for themselves, and a "happy nook" is something we all should have. It could be just a corner with a comfy armchair, surrounded by house plants, candles, books- whatever makes you forget the troubles of a long day. Or it could be a bathtub filled with bubbly scented water, a glass of good wine on the side. Everyone has their own preferences so it could be anything as long as it makes you feel protected and happy.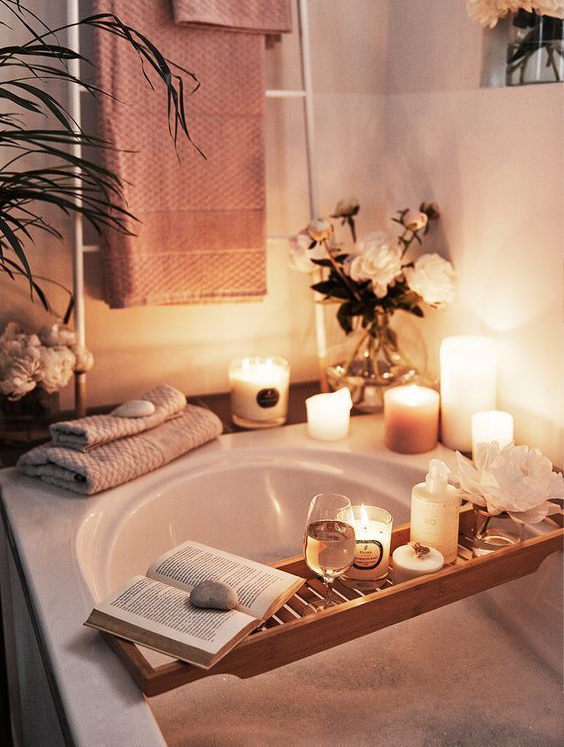 Source These were just a few practical tips to make you happier in your home Hope to have inspired a few of you!