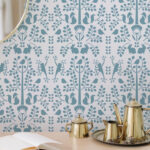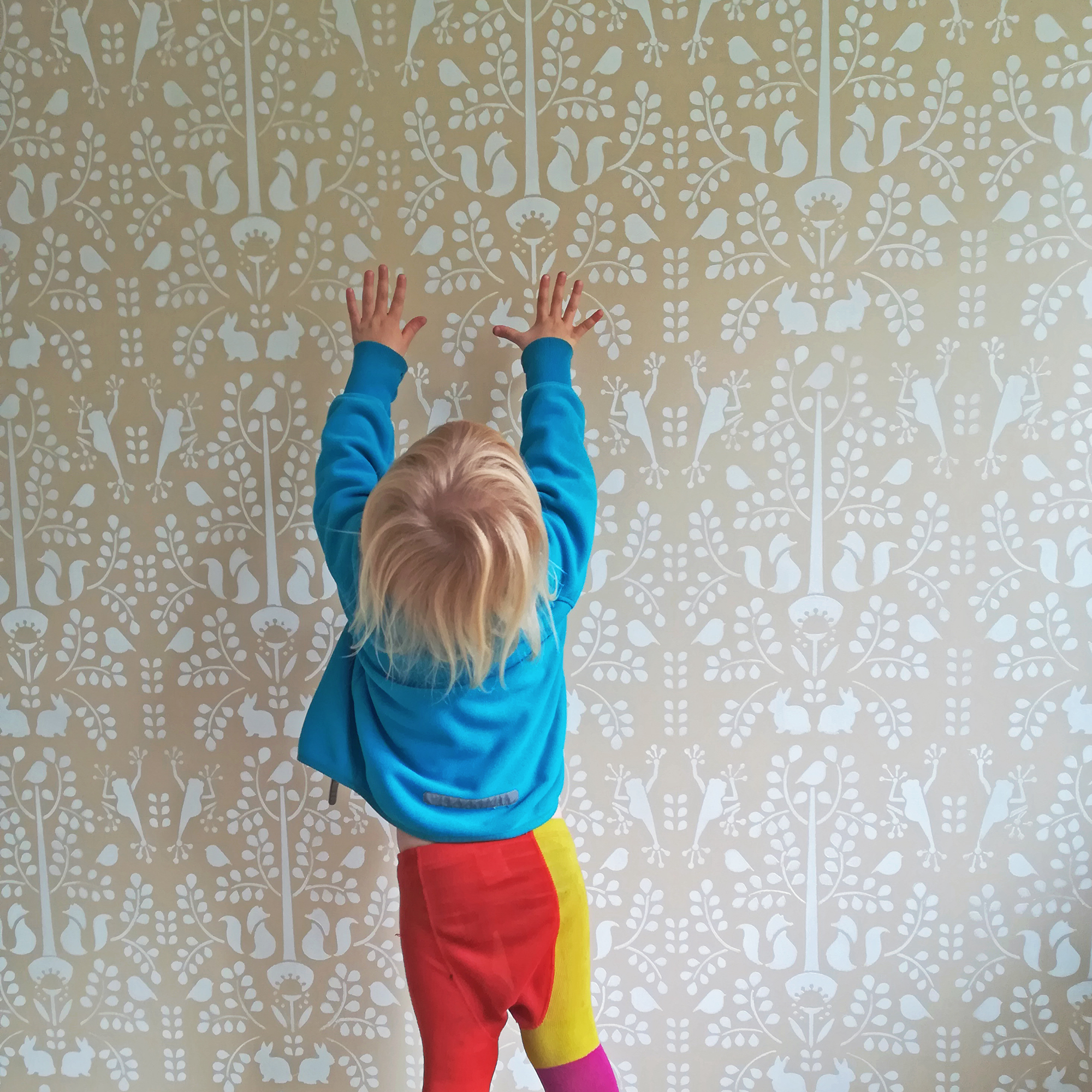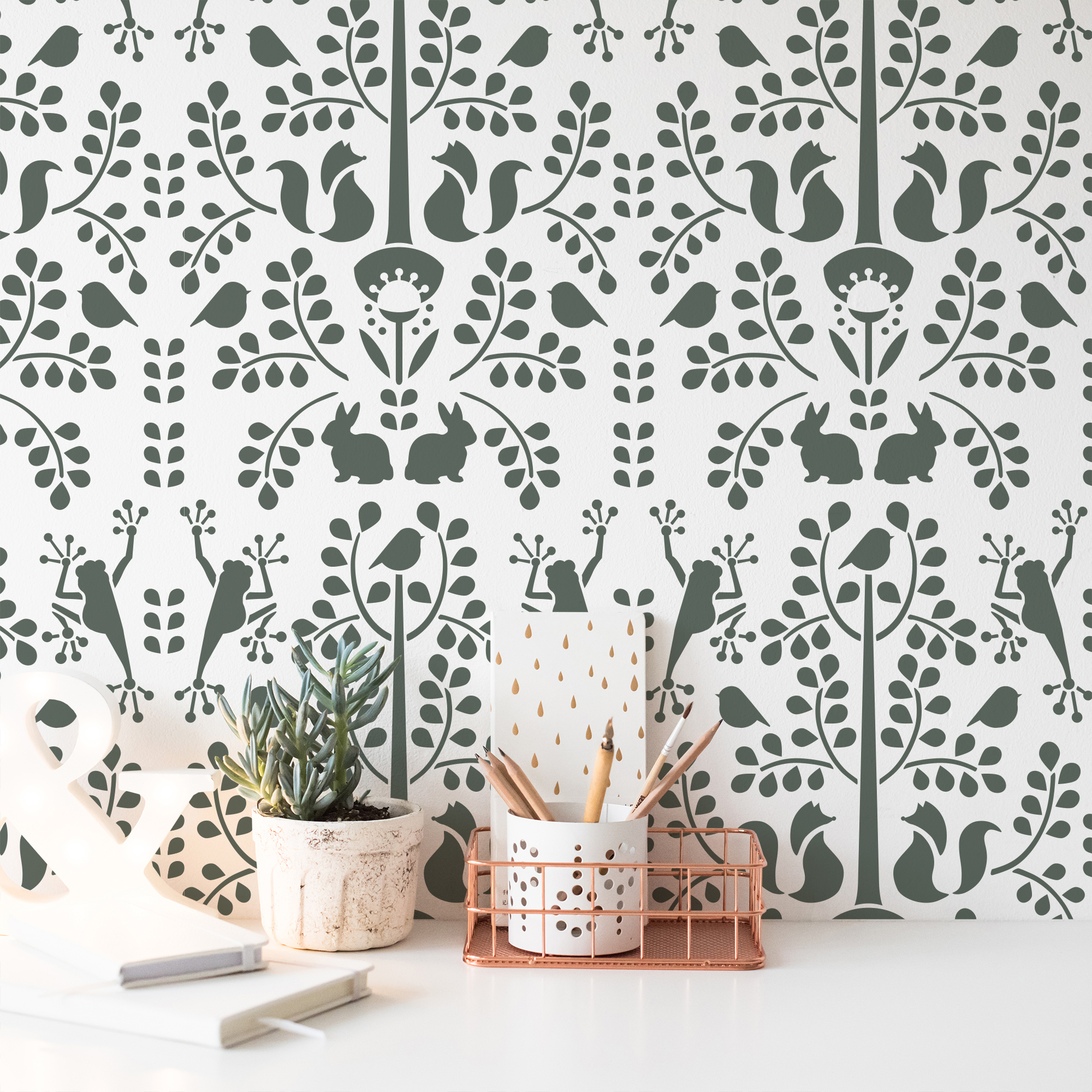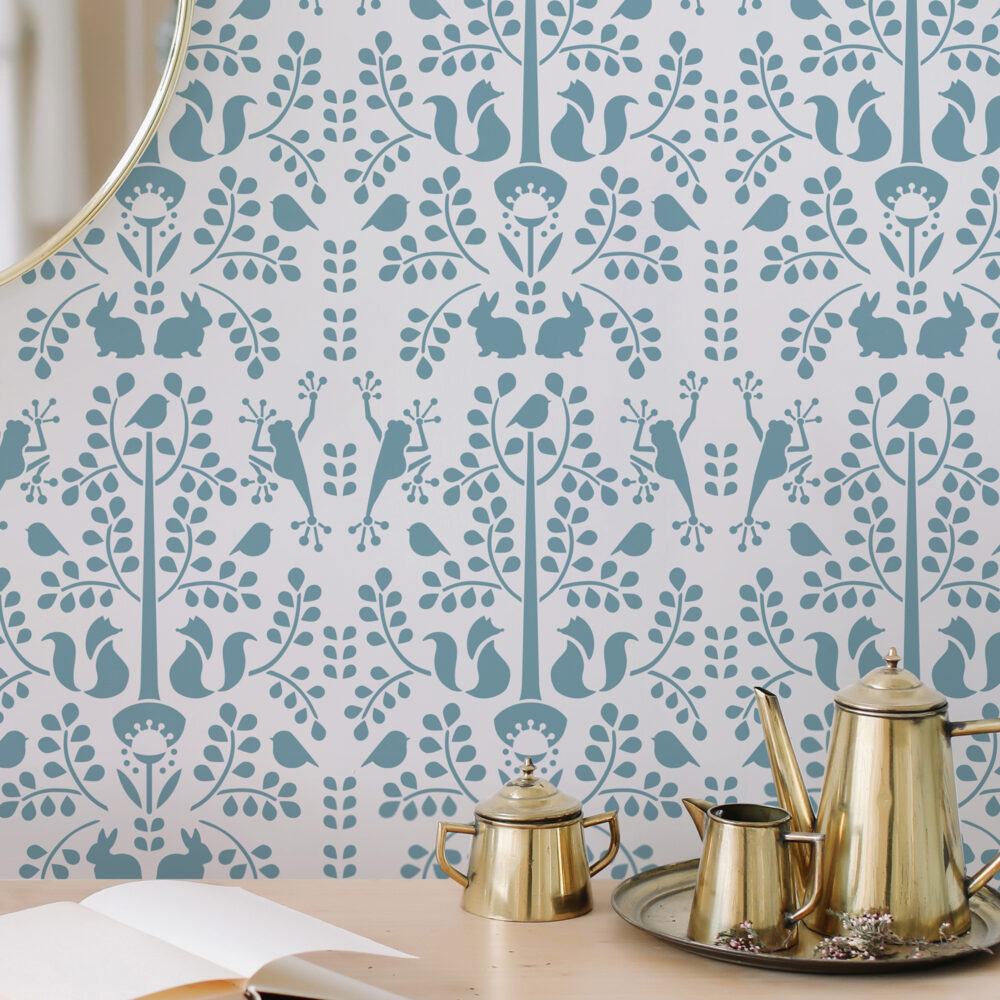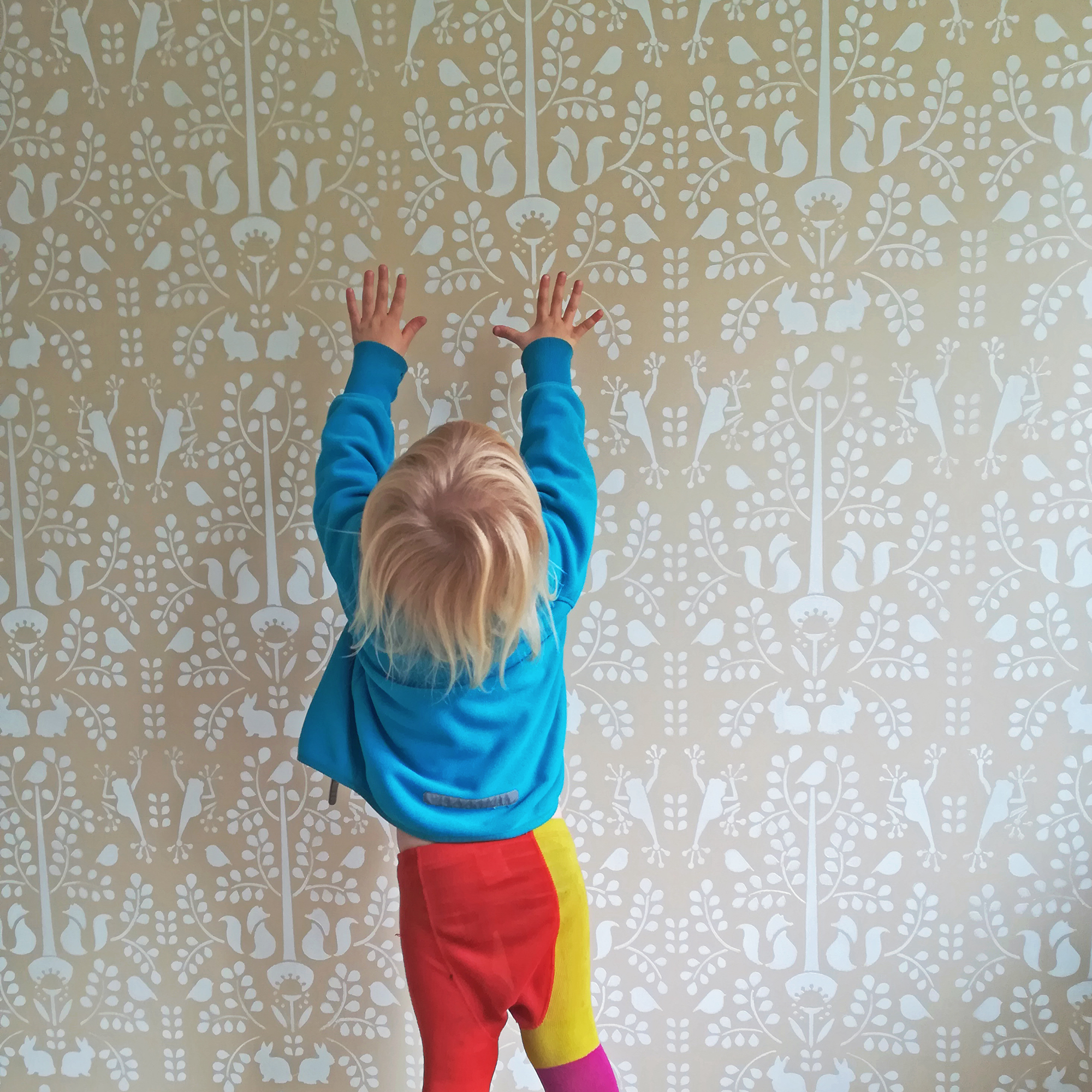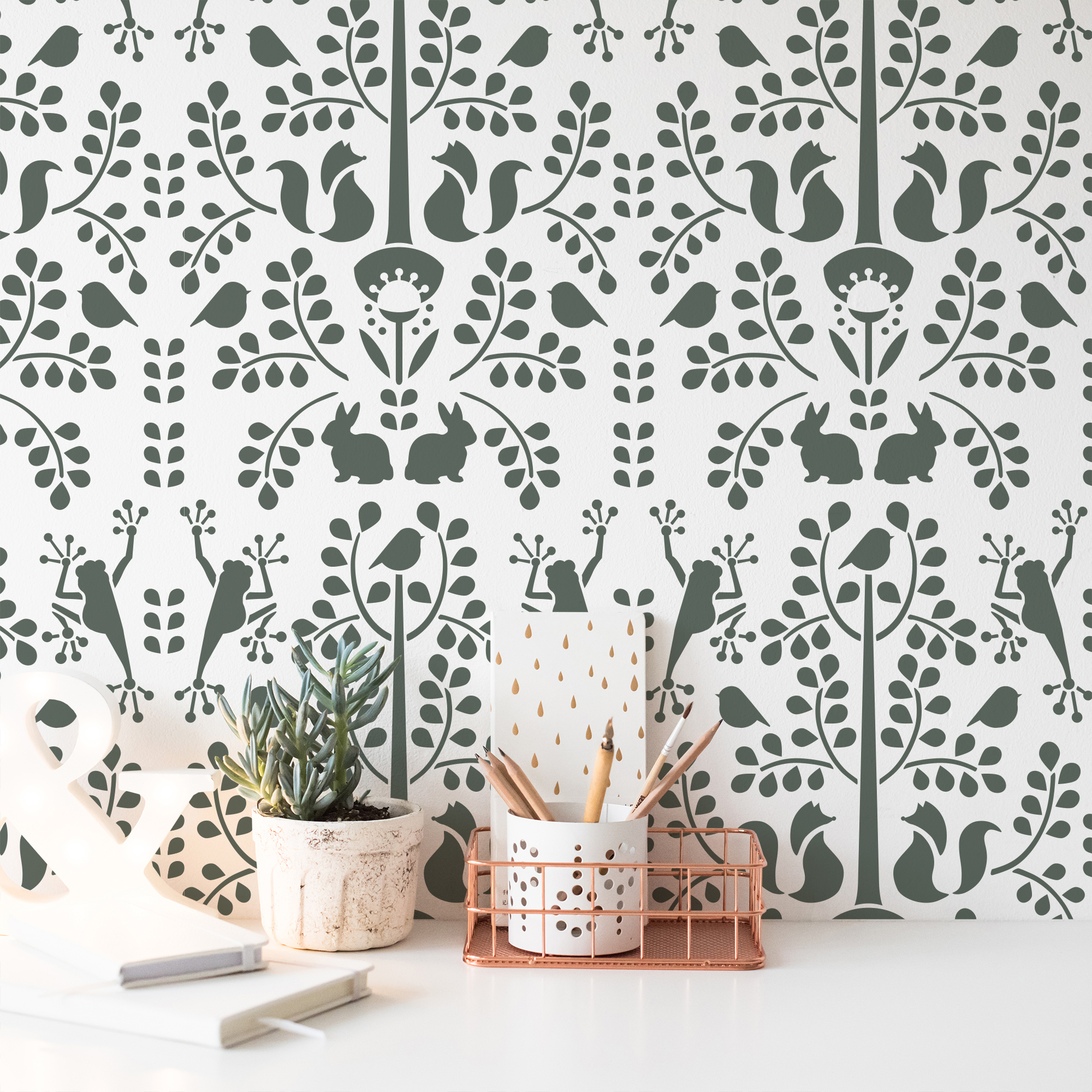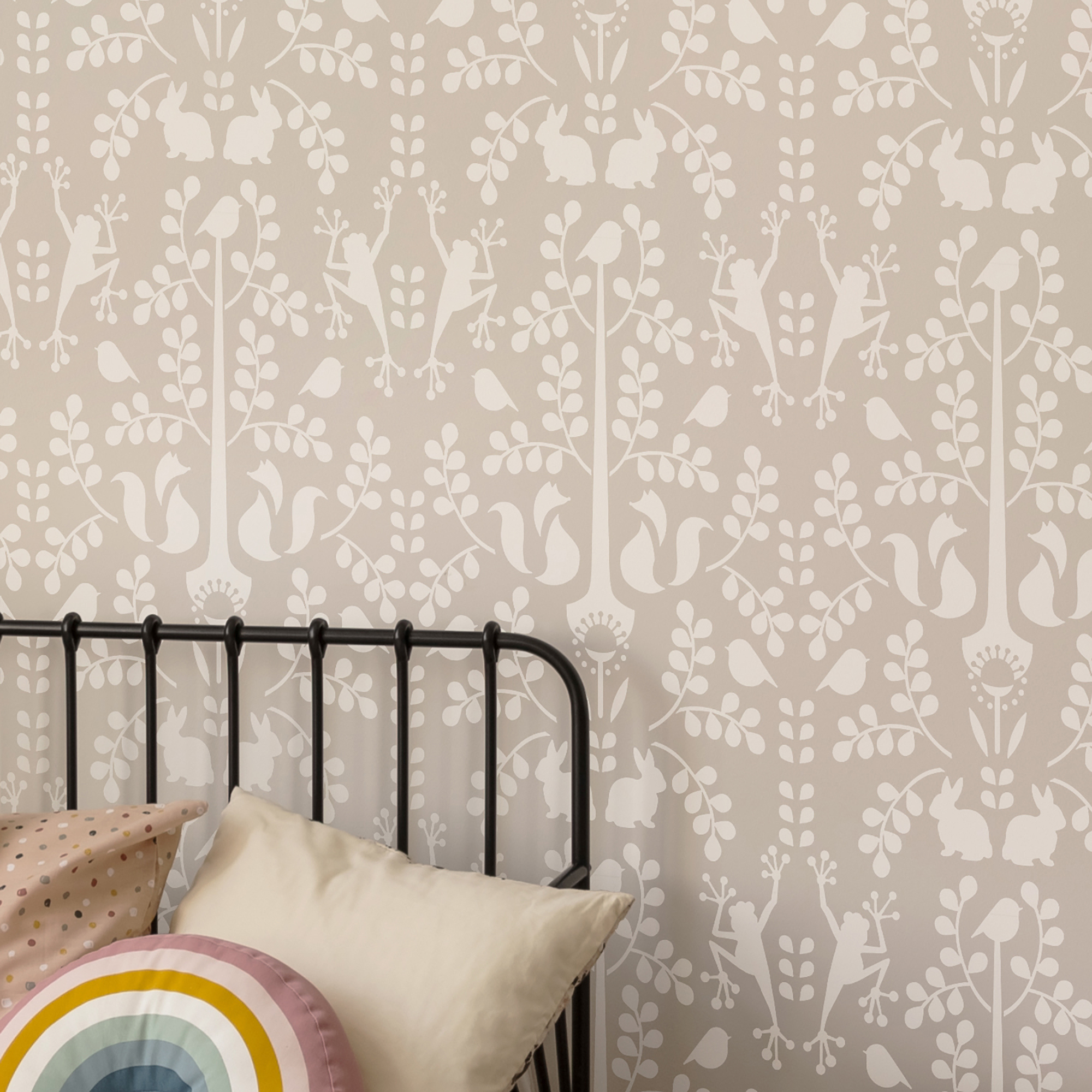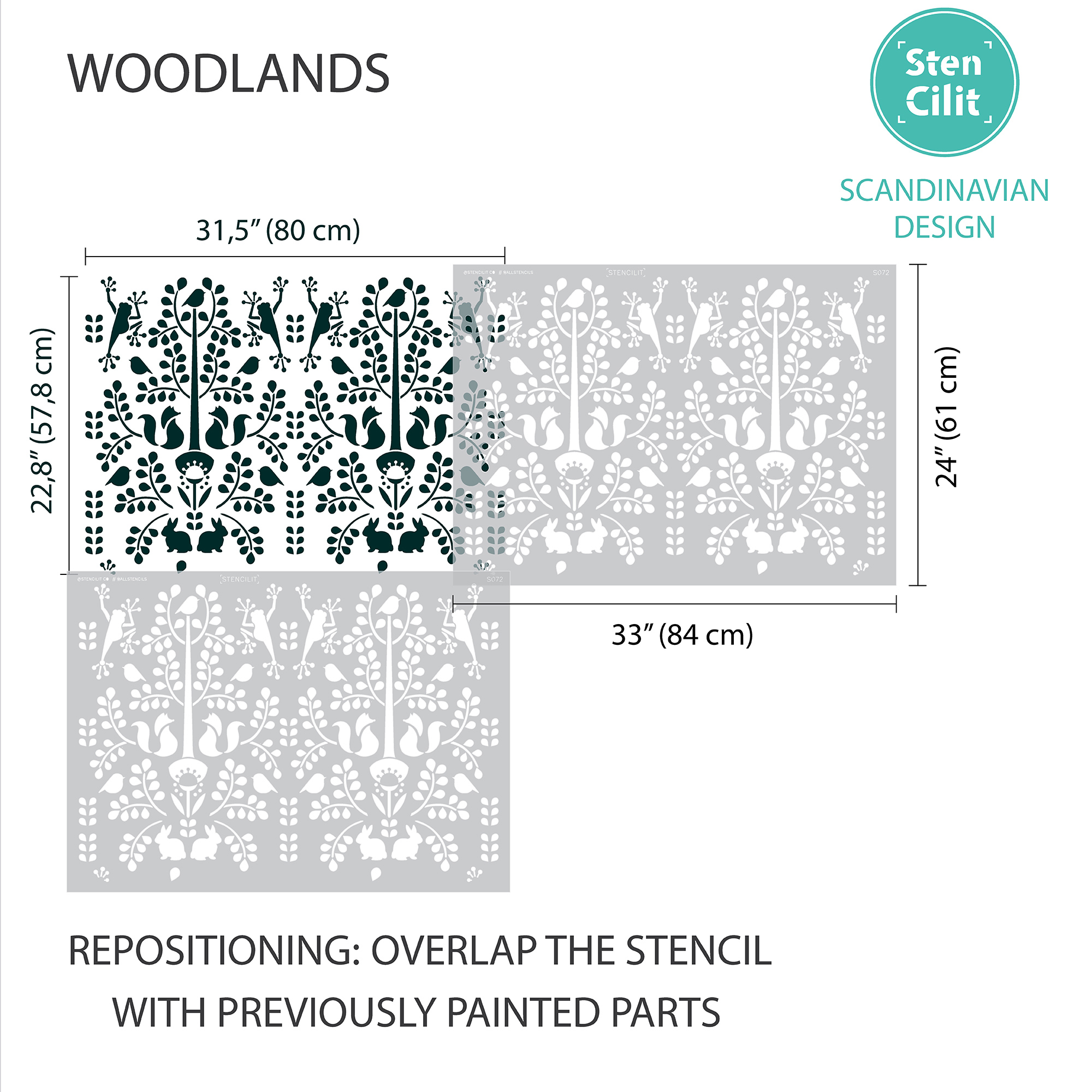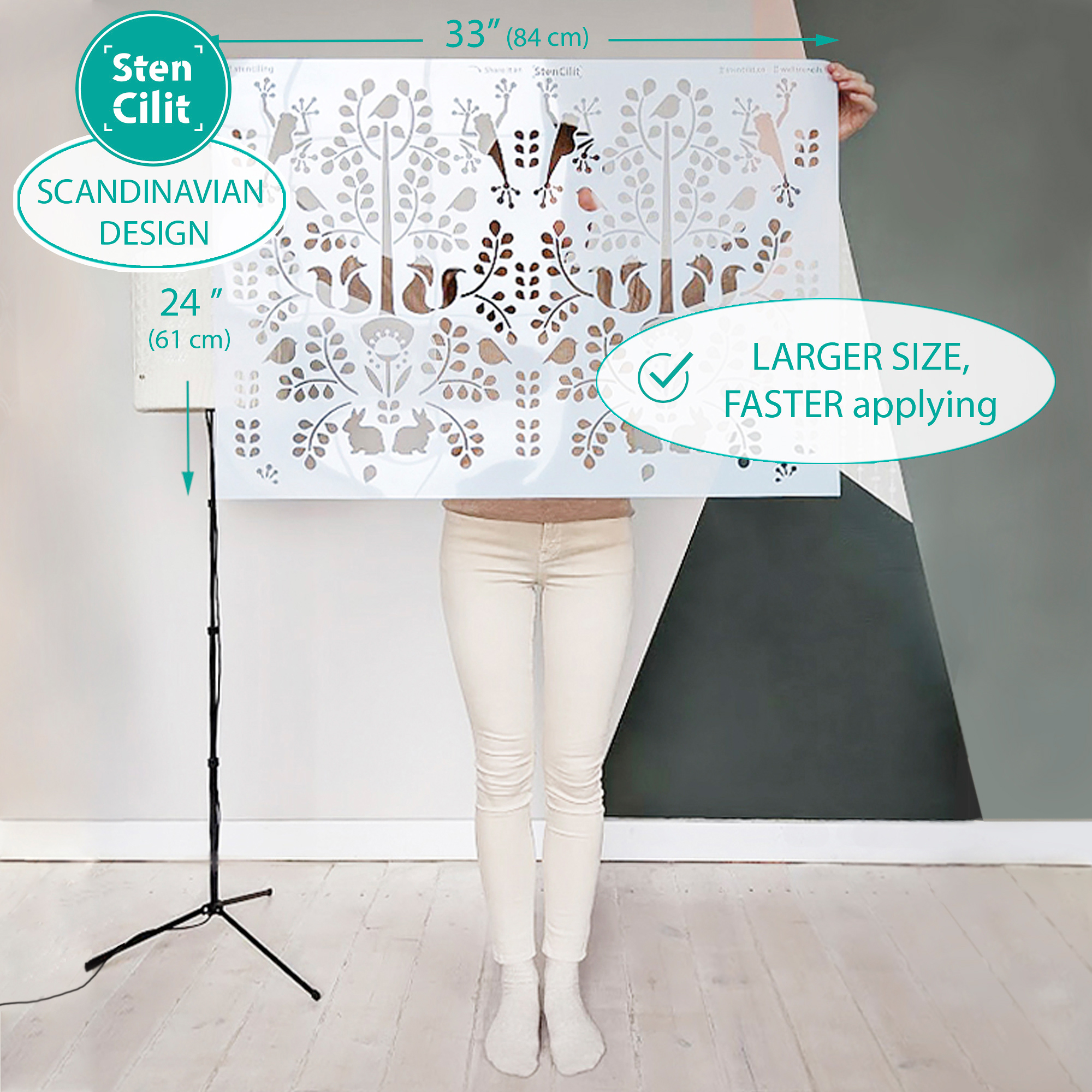 Woodlands
---
"Who's hiding in the forest? What can you see hidden in this pattern? " you can ask your child. Woodlands wall stencil is very cute seamless patterns with forest animals and plants. Perfect fit for your kids room!
---
Stencil size:
Size: 24" x 33" (61 cm x 84 cm)
Woodlands wall stencil
Here it is – such a well-hidden woodlands secrets that you wouldn't even notice if you didn't look closer! Who do you see in the woodlands wall stencil pattern?
Bring a fresh look in your home with one of our loved Scandinavian Woodlands wall stencil. Scandinavian design means quality by all means. We design our wall stencils hand in hand with the process of stenciling. It helps to create more functional wall stencils that are better to work with when decorating the whole wall.
This pattern is created by Katie Craig – our collaborating designer!
You can Download full stenciling instructions in PDF on our website section
How To Stencil
How to stencil an accent wall video:
Be sure to check our Facebook page for new patterns and ideas or follow us on Instagram to see projects from our customers!
Get all "how to stencil a wall" videos in one place in our blog

How to stencil wall videos in blog:
Stenciling videos
In our blog you can find:
– tutorials on how to stencil walls and corners
– how to reposition different type of stencils
– tips and tricks for cleaning
– touching up mistakes on your wall
View tips
No reviews about this product!
Be first to give a review about this product.