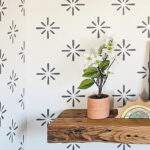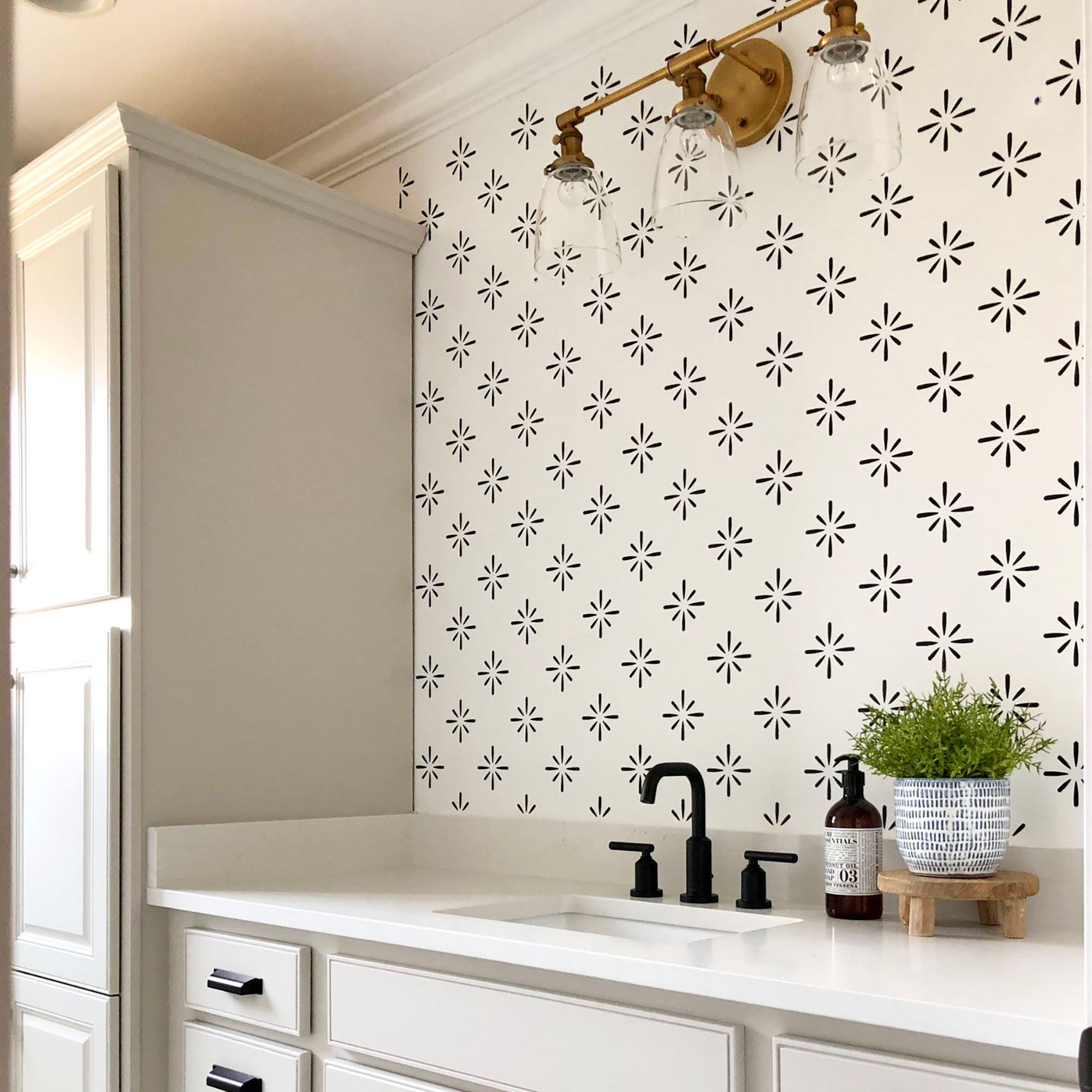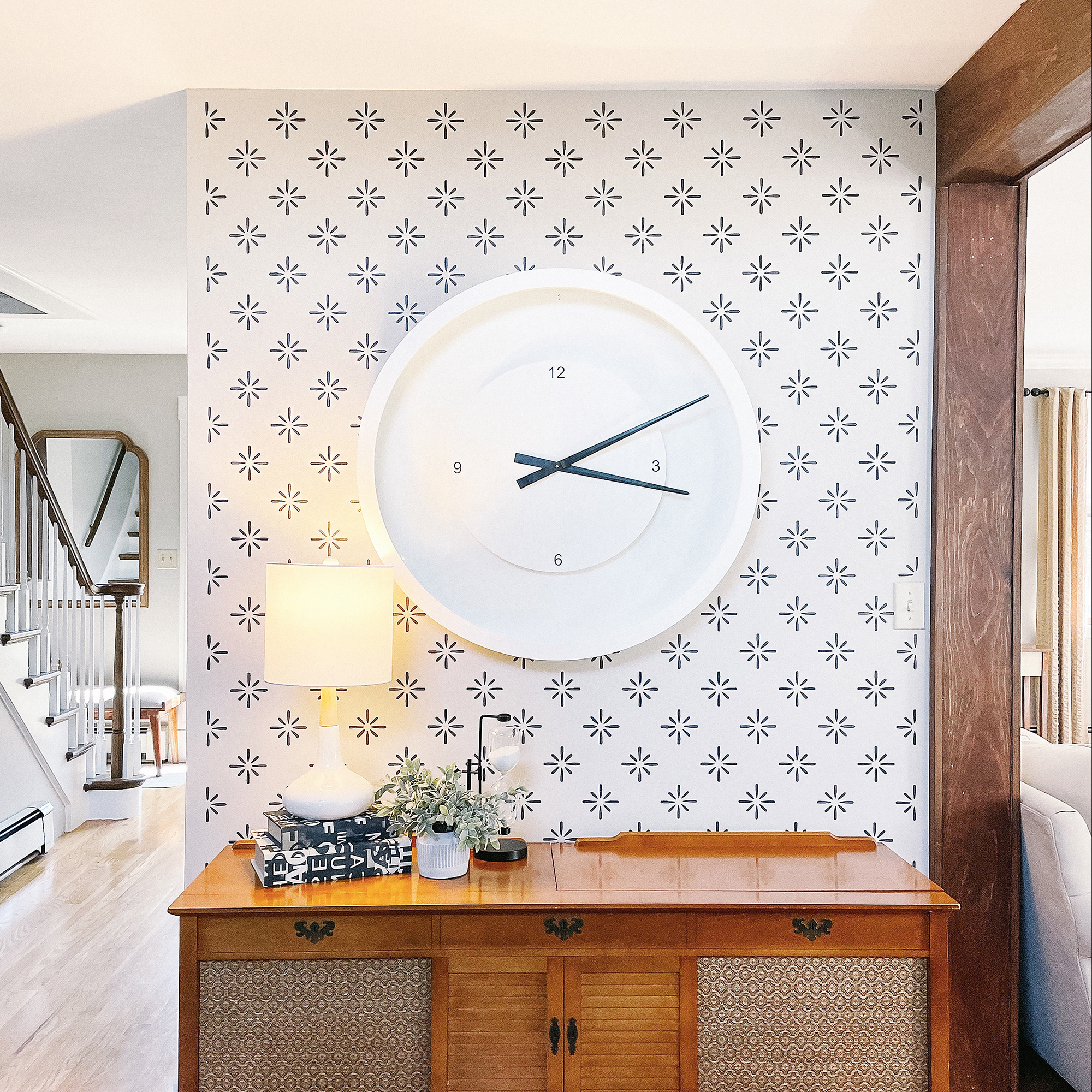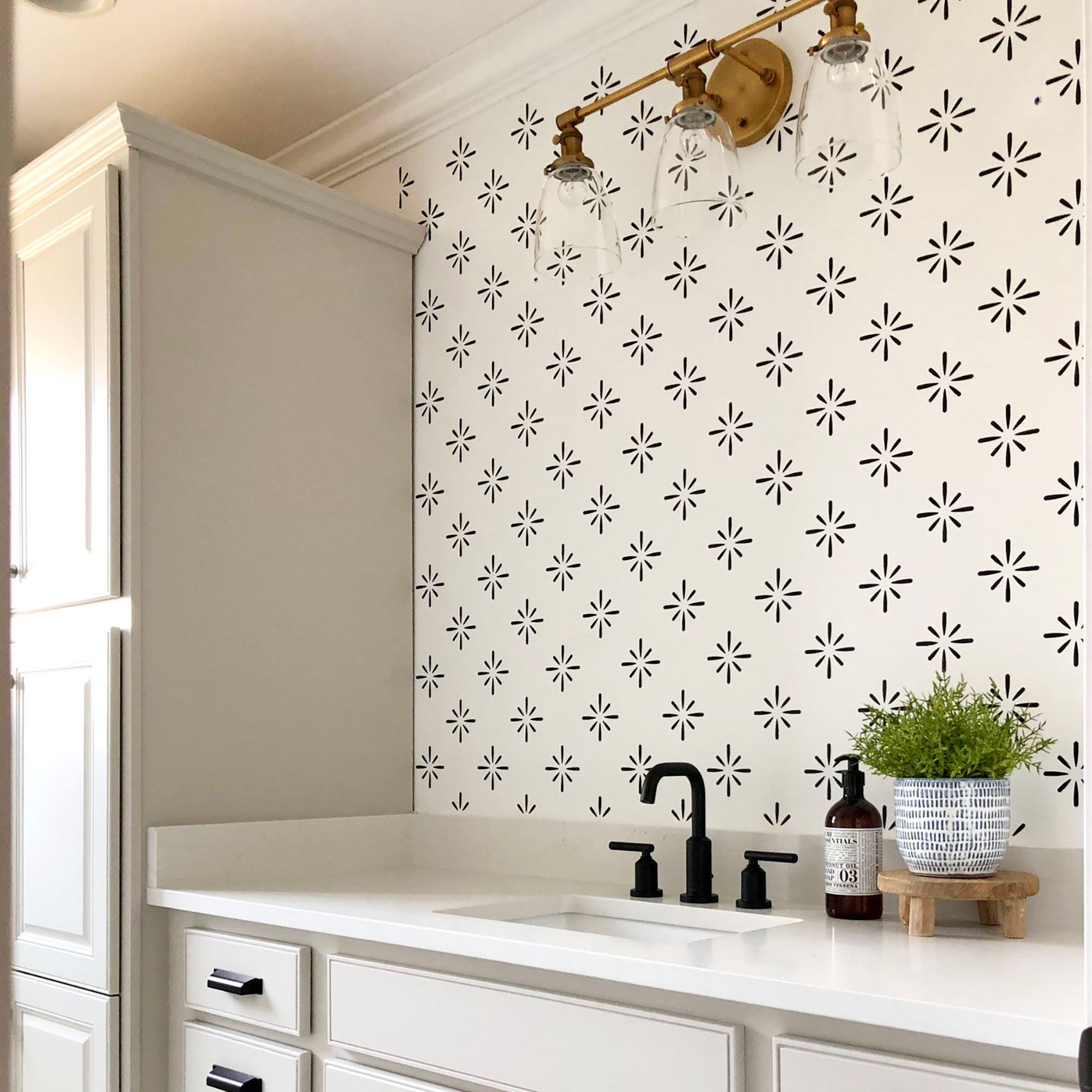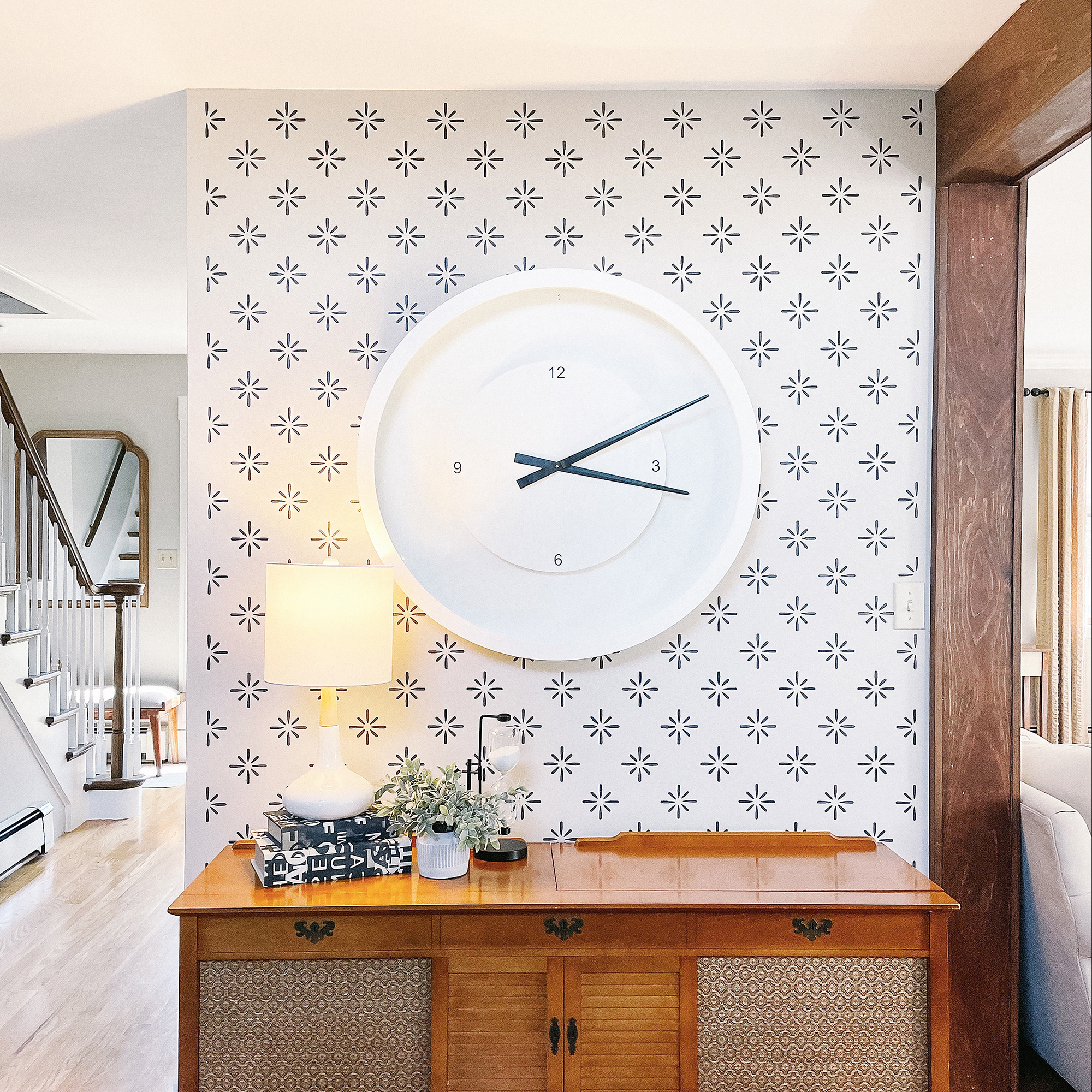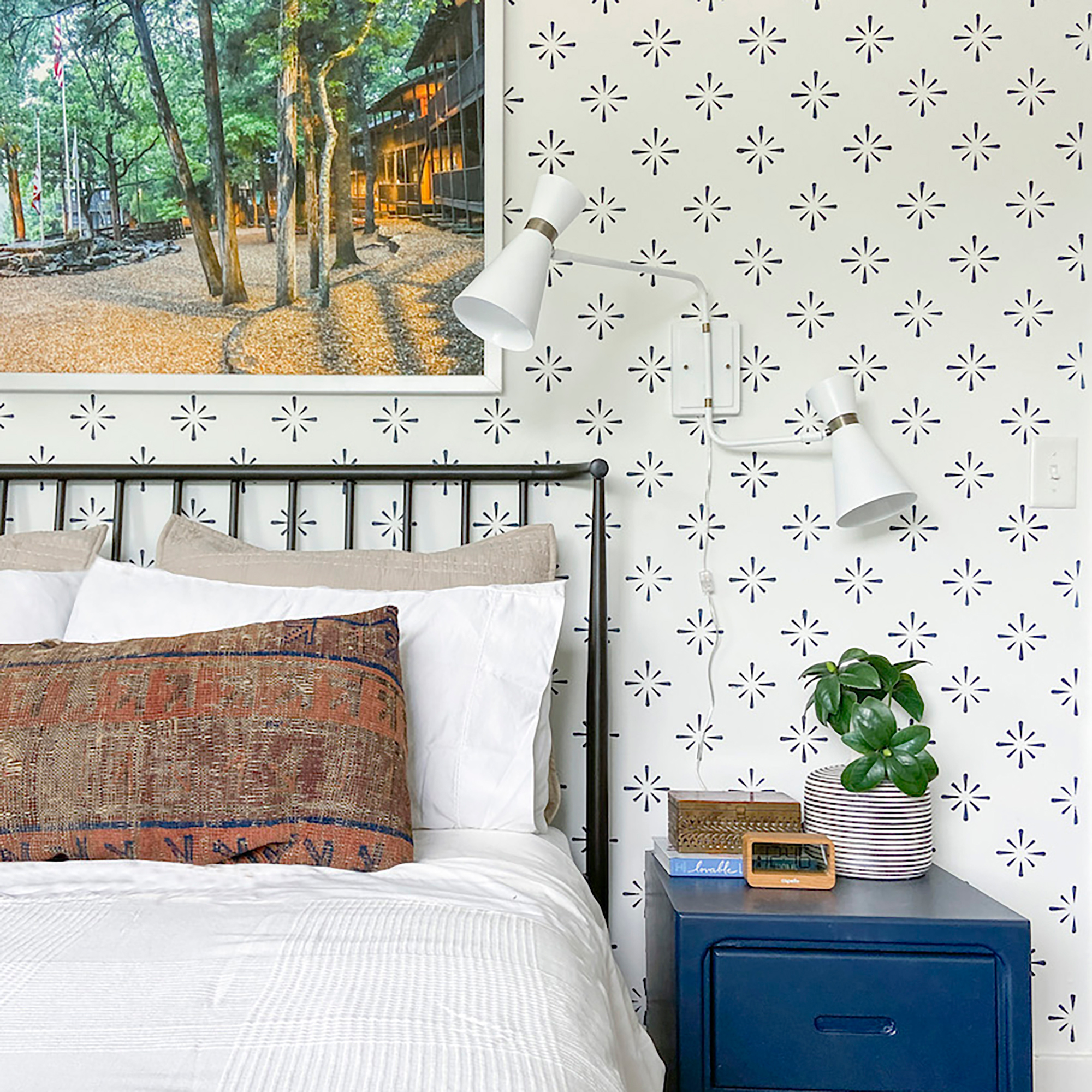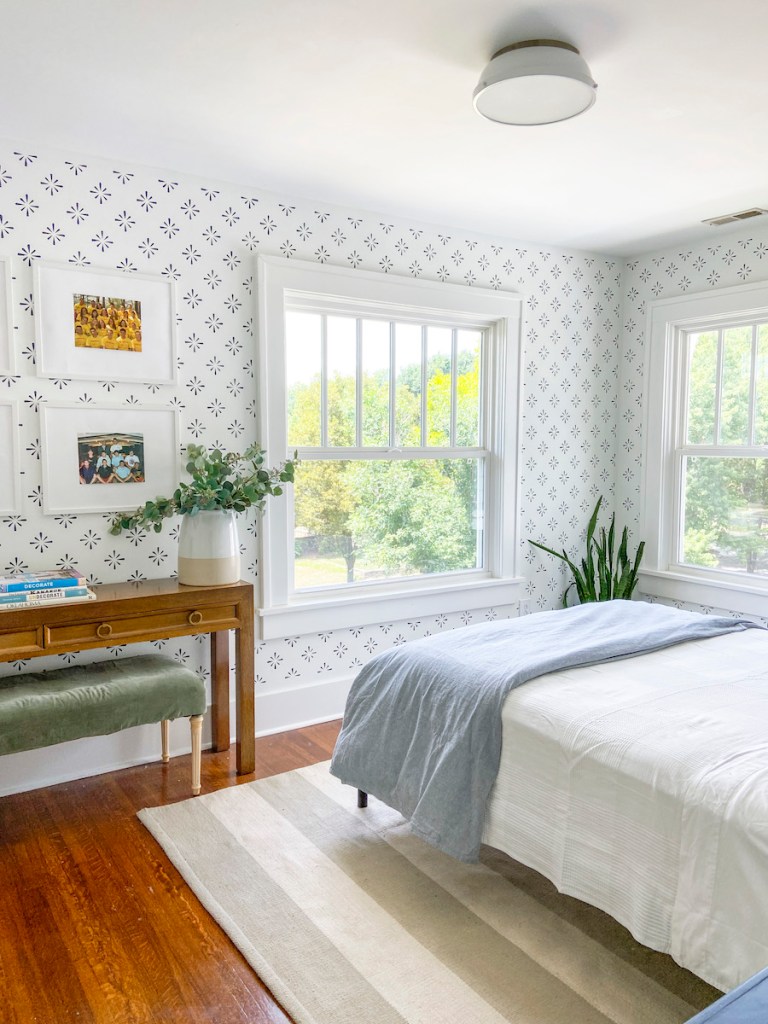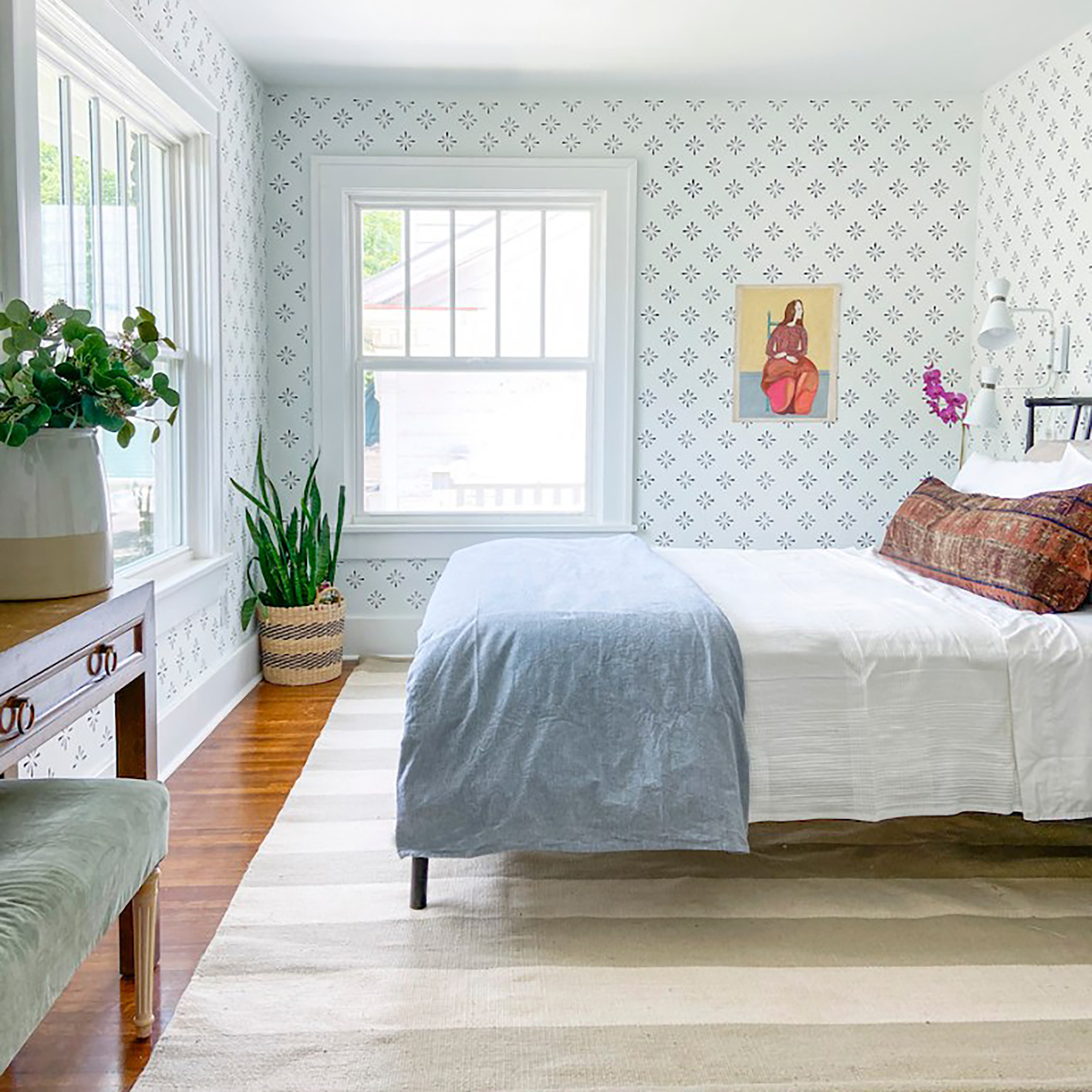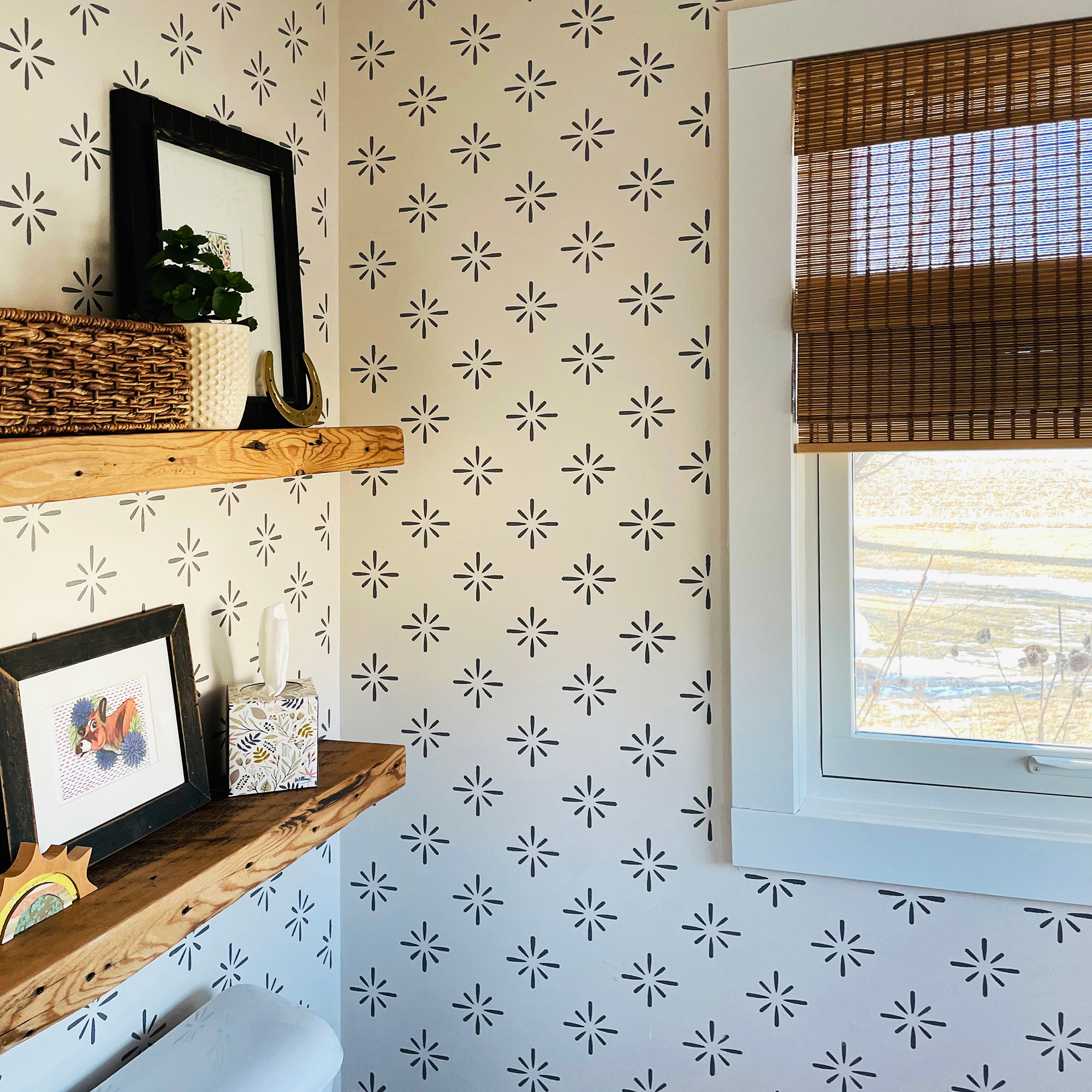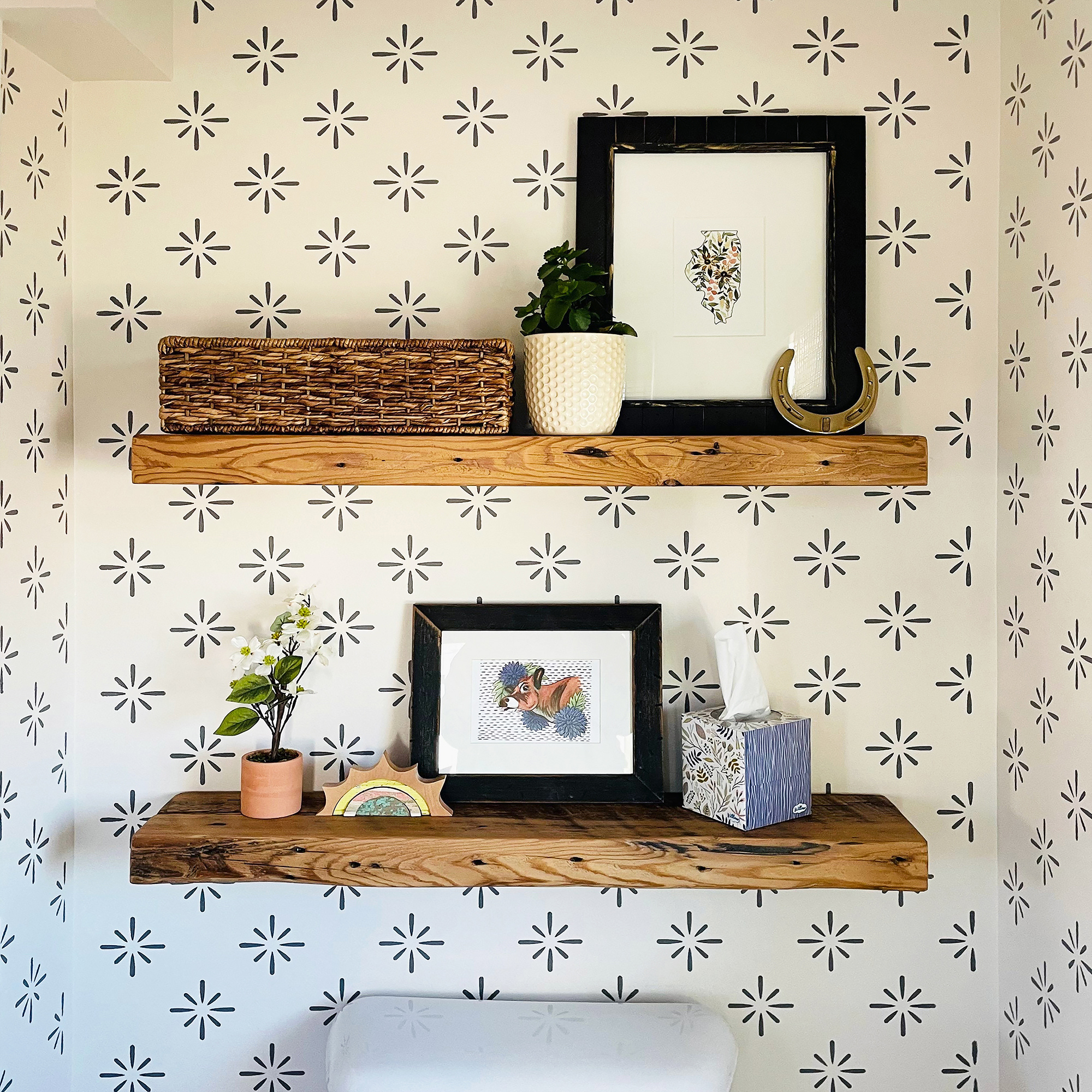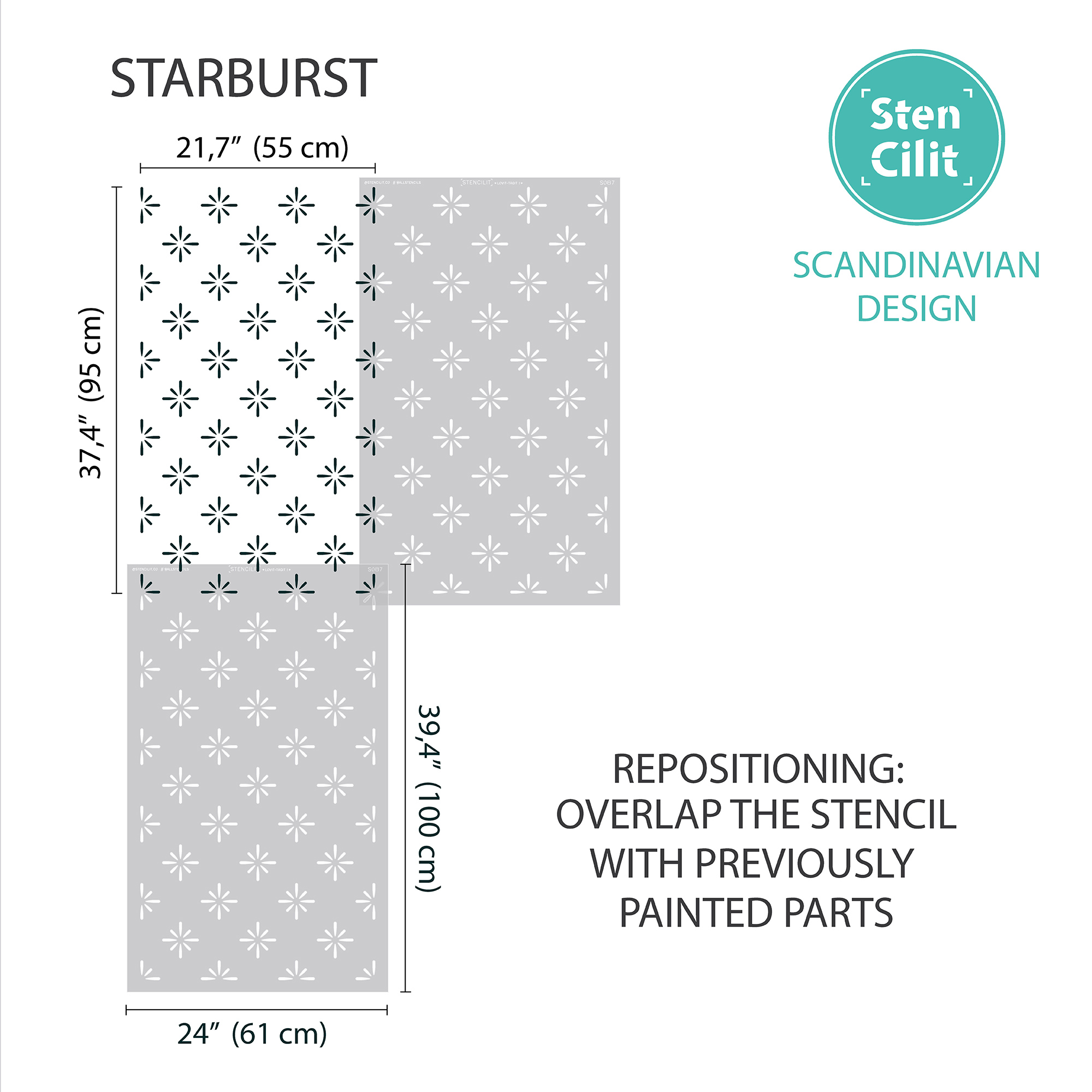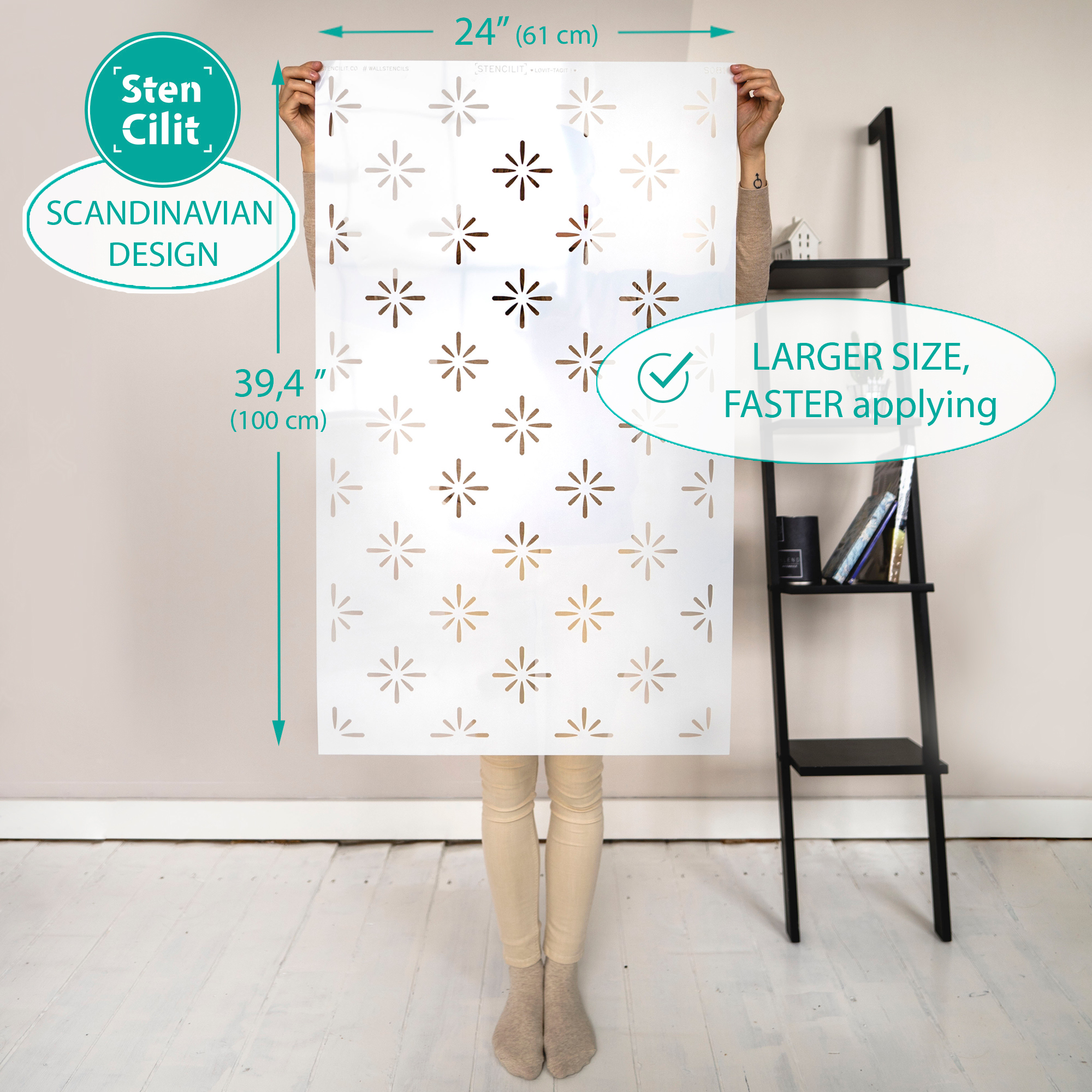 STARBURST
---
Starburst wall stencil pattern combines classical and vintage styles. Both are very attractive and look great in a historic or modern home – just to give the final touch of vintage to your walls.
---
Stencil size:
24" x 39,4" (61 cm x 100 cm)
Starburst wall stencil
Bring a fresh look in your home with one of our loved Scandinavian Starburst wall stencil. Scandinavian design means quality by all means. We design our wall stencils hand in hand with the process of stenciling. It helps to create more functional wall stencils that are better to work with, when decorating the whole wall.
You can Download full stenciling instructions in PDF on our website section
How To Stencil
How to stencil an accent wall video:
Be sure to check our Facebook page for new patterns and ideas or follow us on Instagram to see projects from our customers!
Get all "how to stencil a wall" videos in one place in our blog

How to stencil wall videos in blog:
Stenciling videos
In our blog you can find:
– tutorials on how to stencil walls and corners
– how to reposition different type of stencils
– tips and tricks for cleaning
– touching up mistakes on your wall
View tips
Very easy to use the stencil and a wonderful size so it did not take me too long! Took a bit of practise with the right amount of paint but their instructions online were really good and if one looked a bit dogey, I just painted over it again and used the single stencil provided to re-do it :) Biggest time consuming process was washing the stencil but the paint was the problem here, not the stencil! My wall looks so awesome now :D