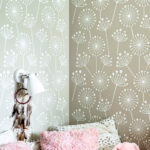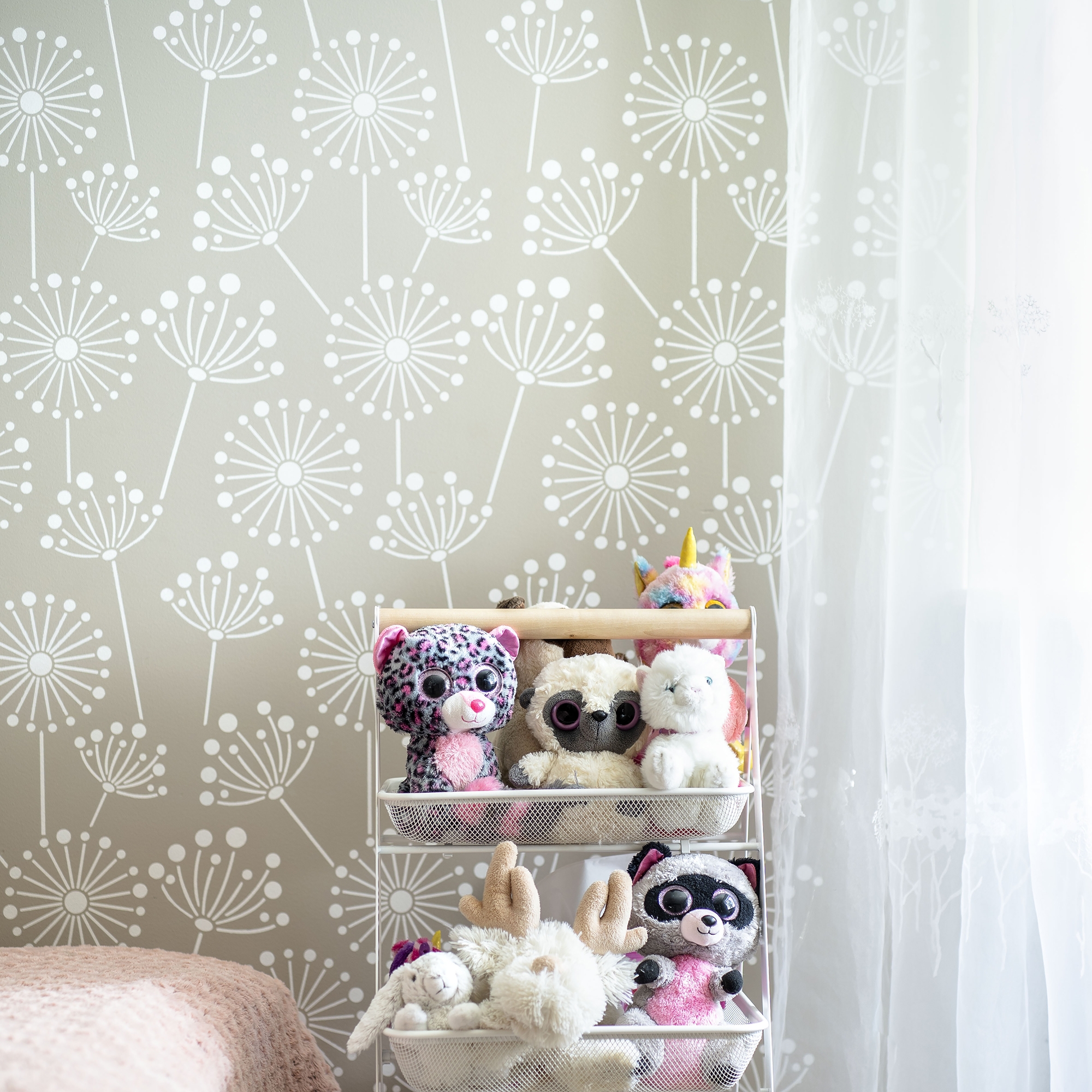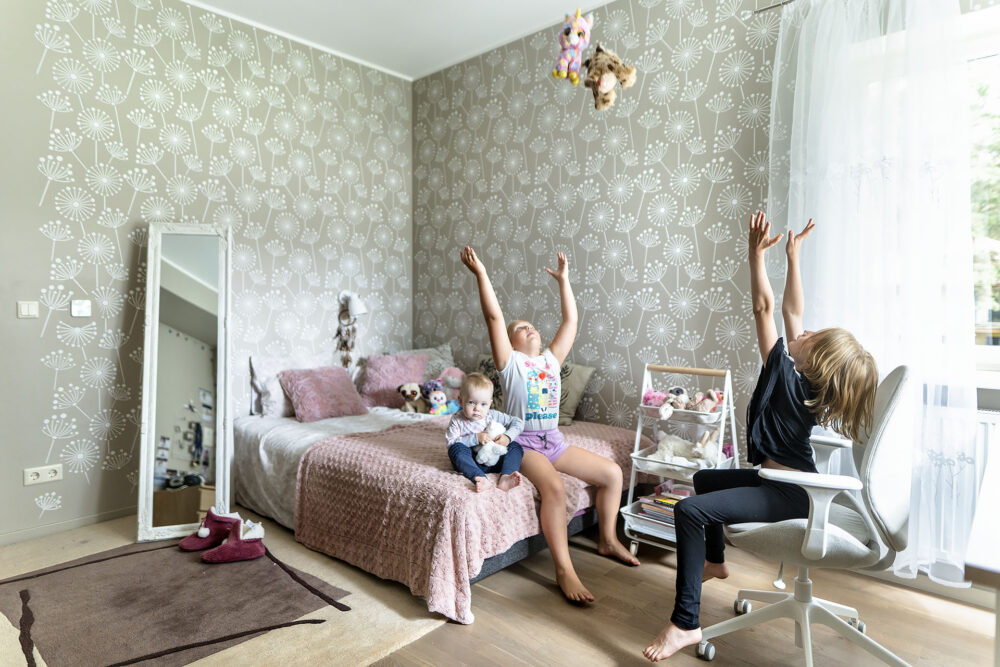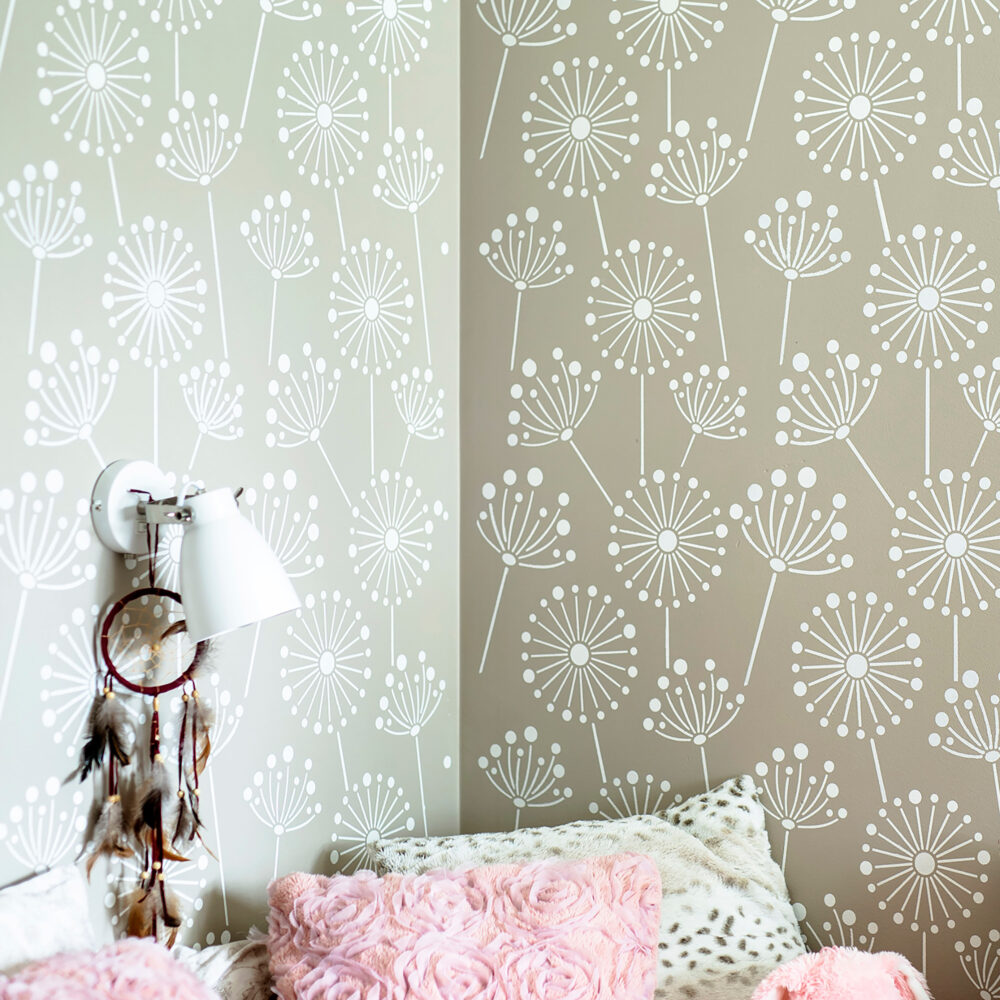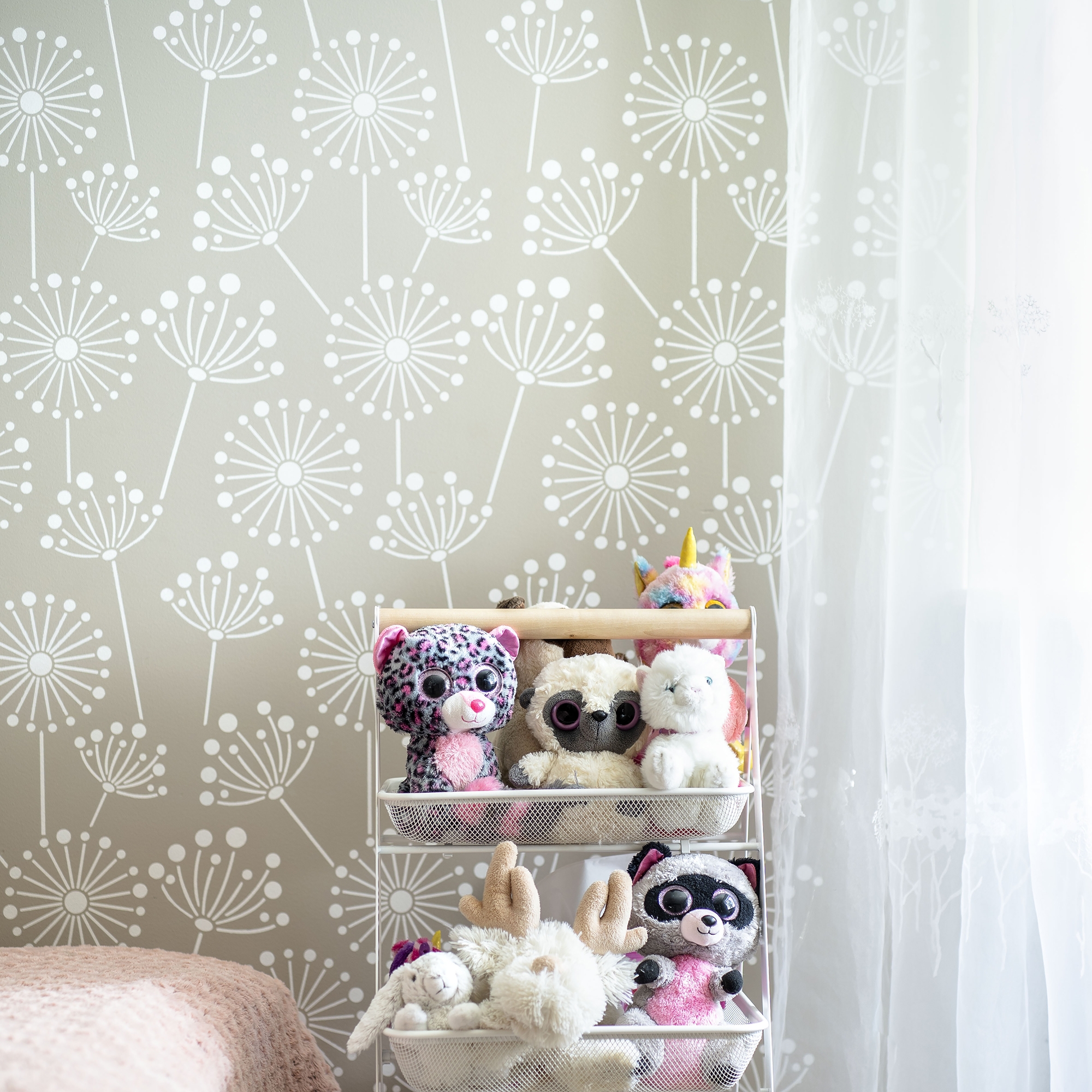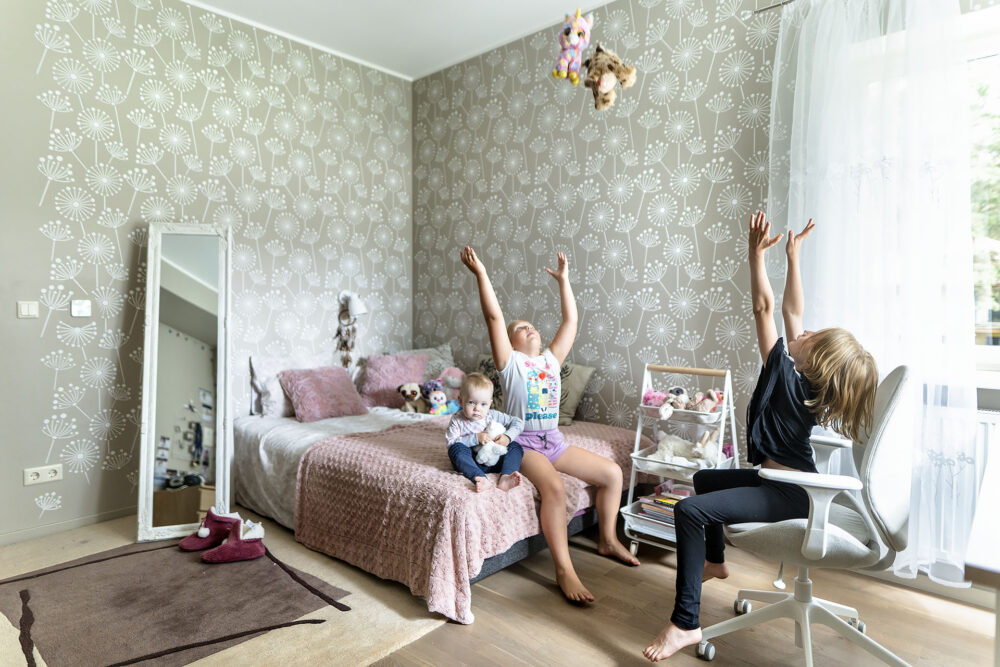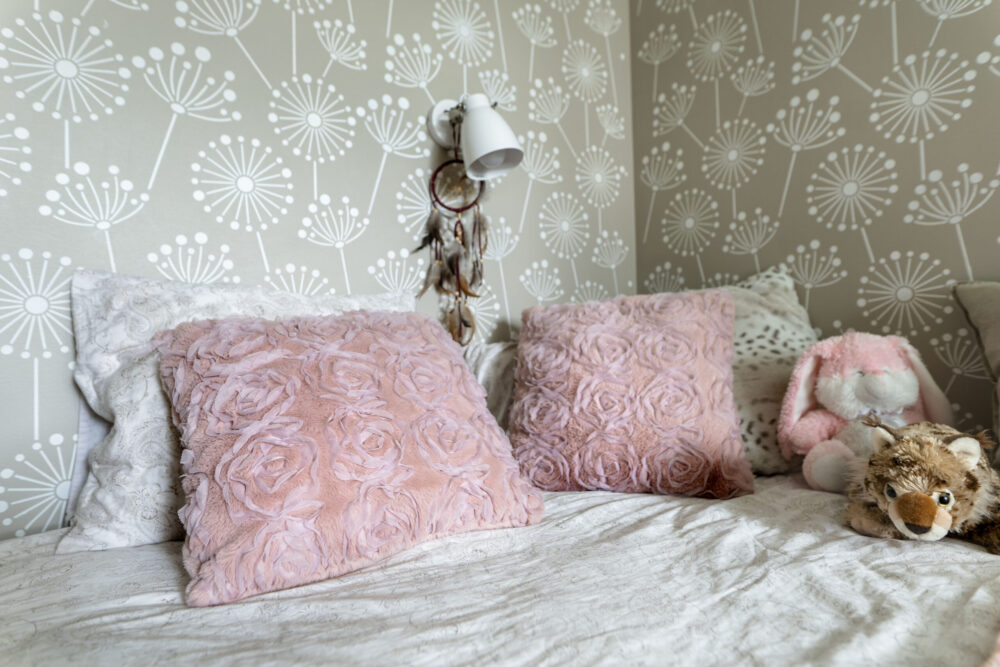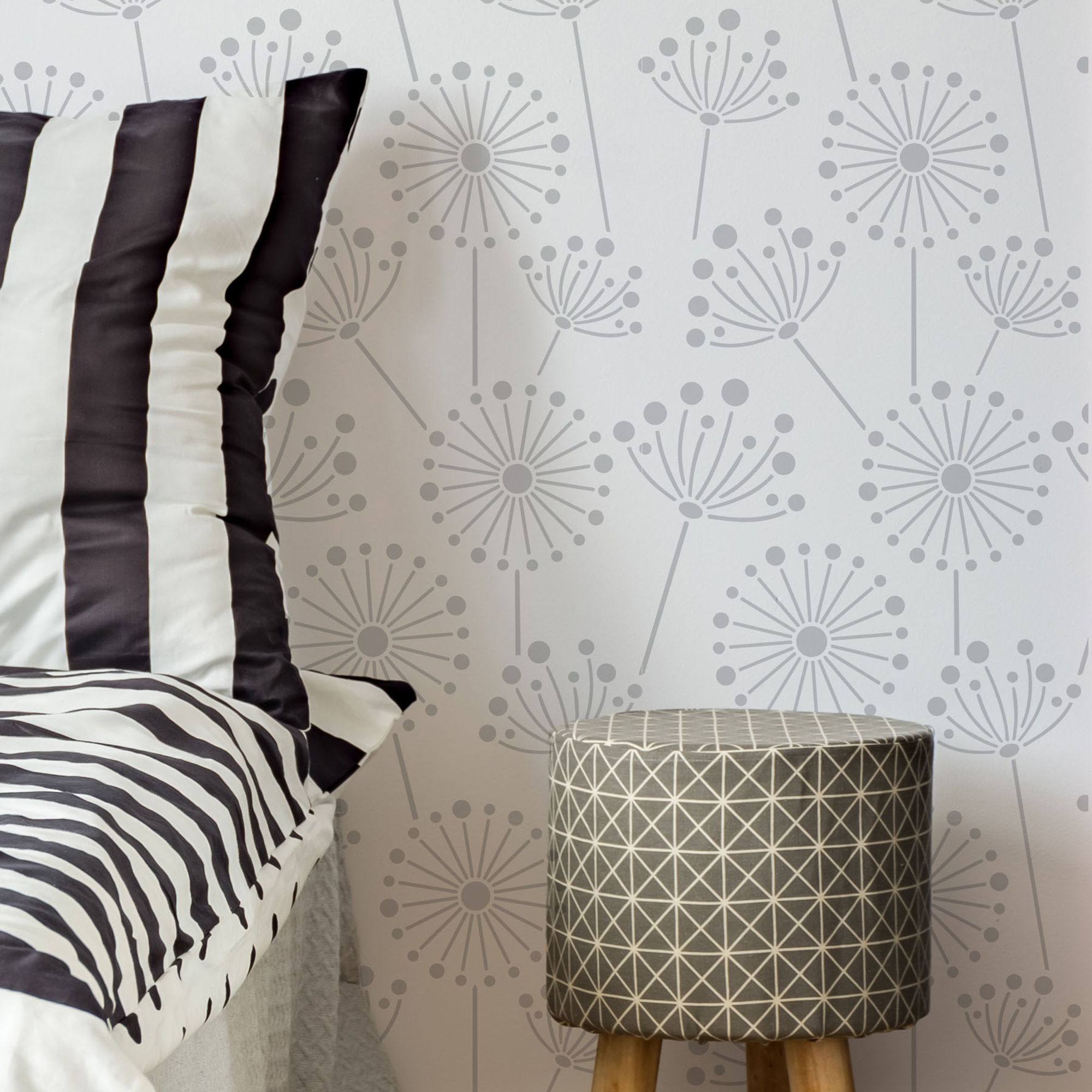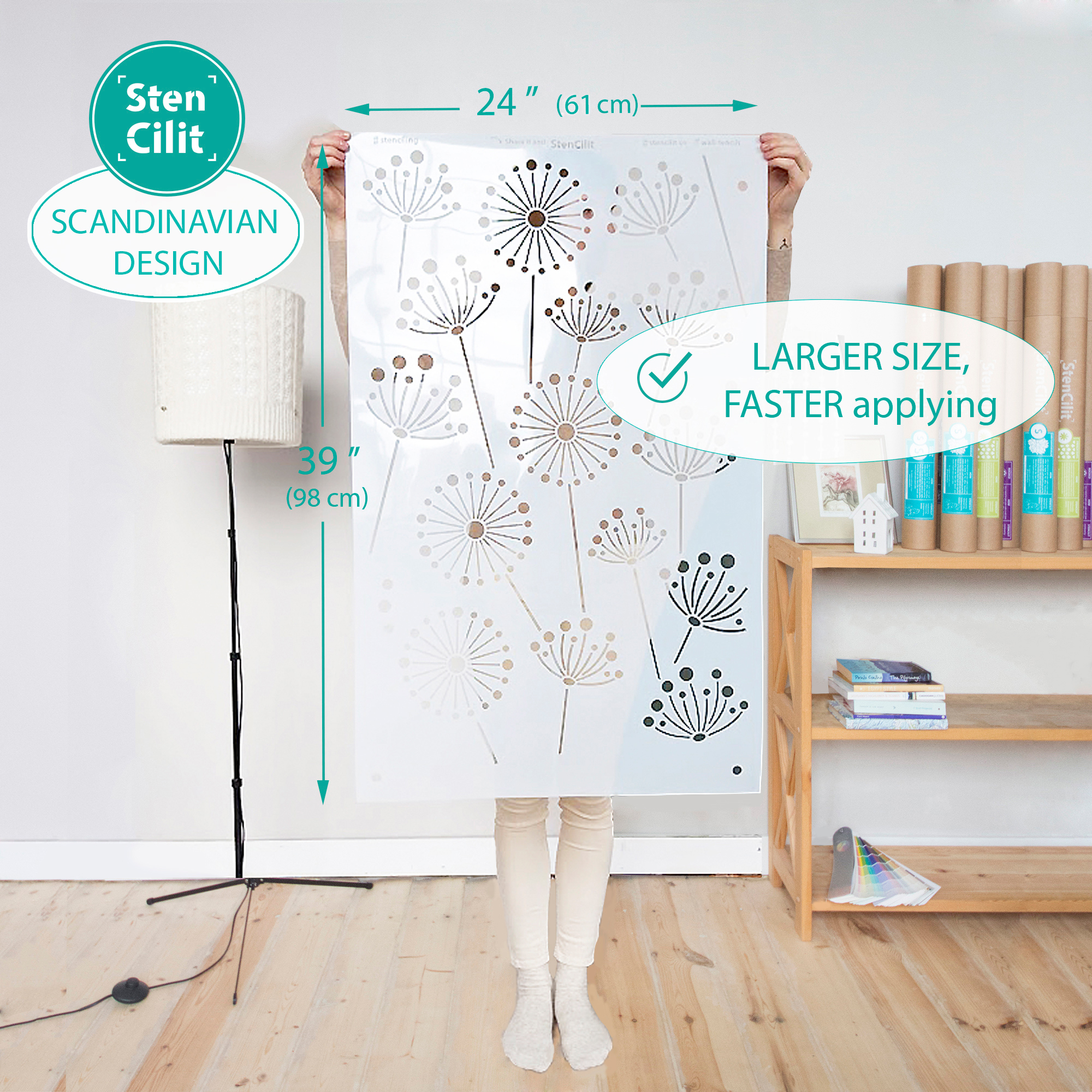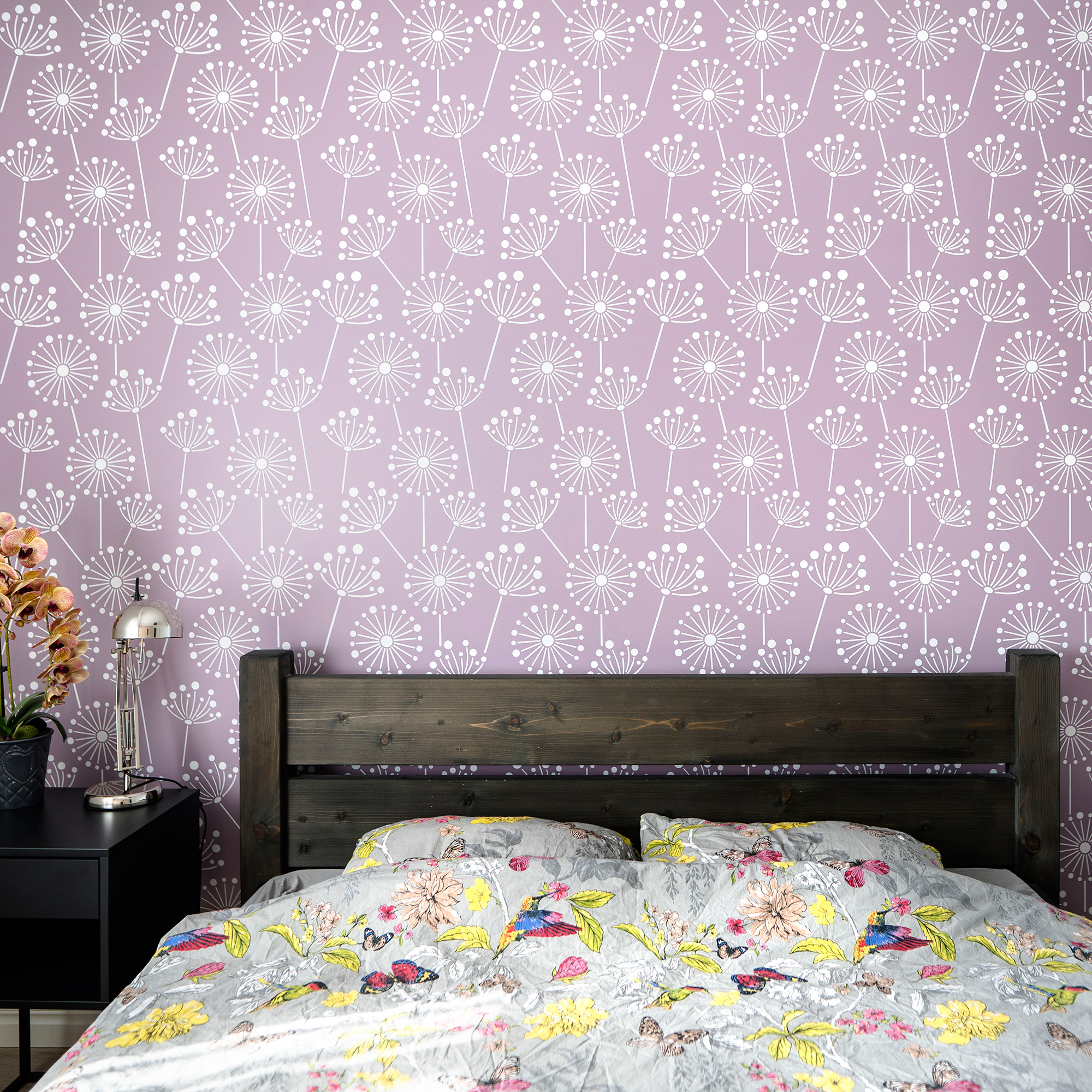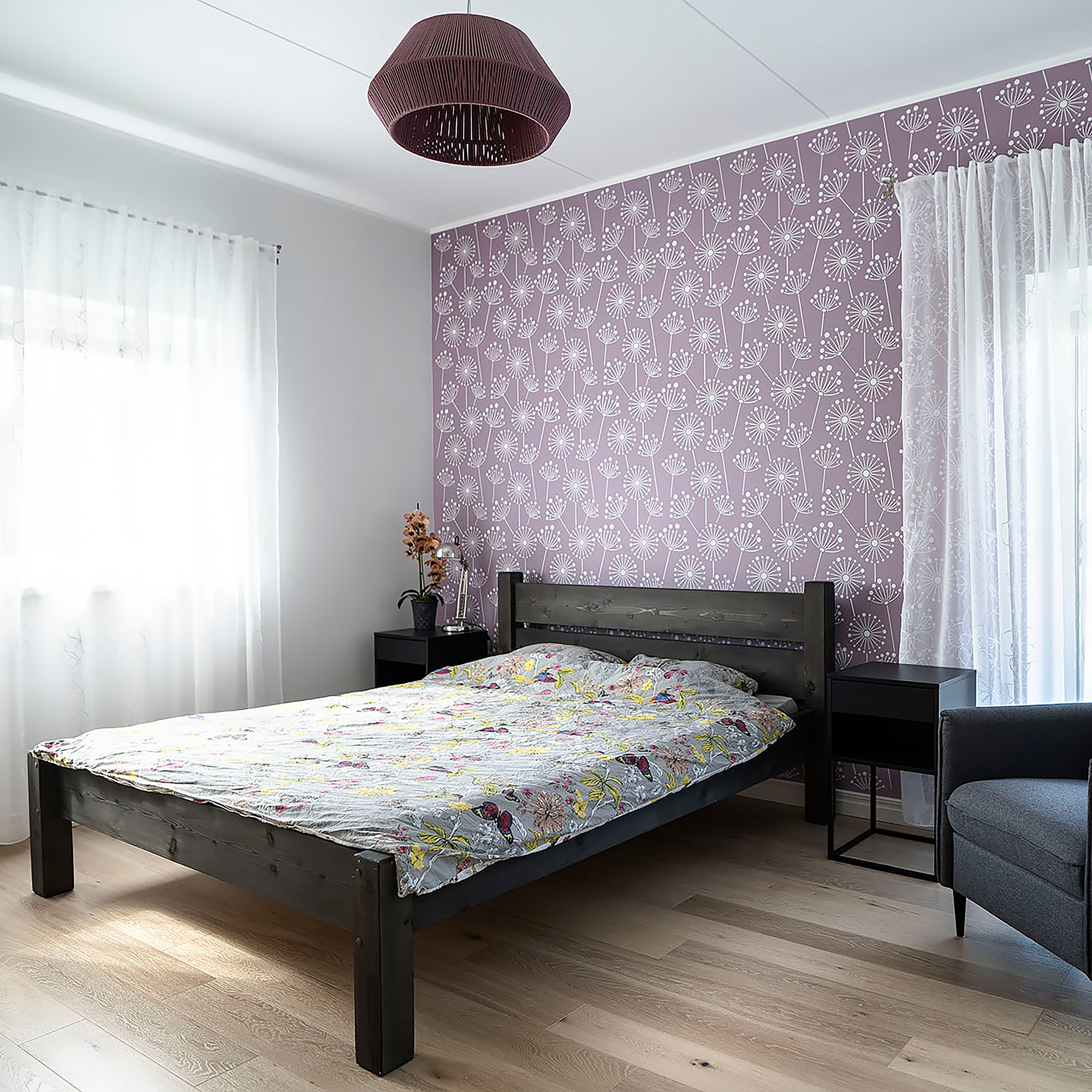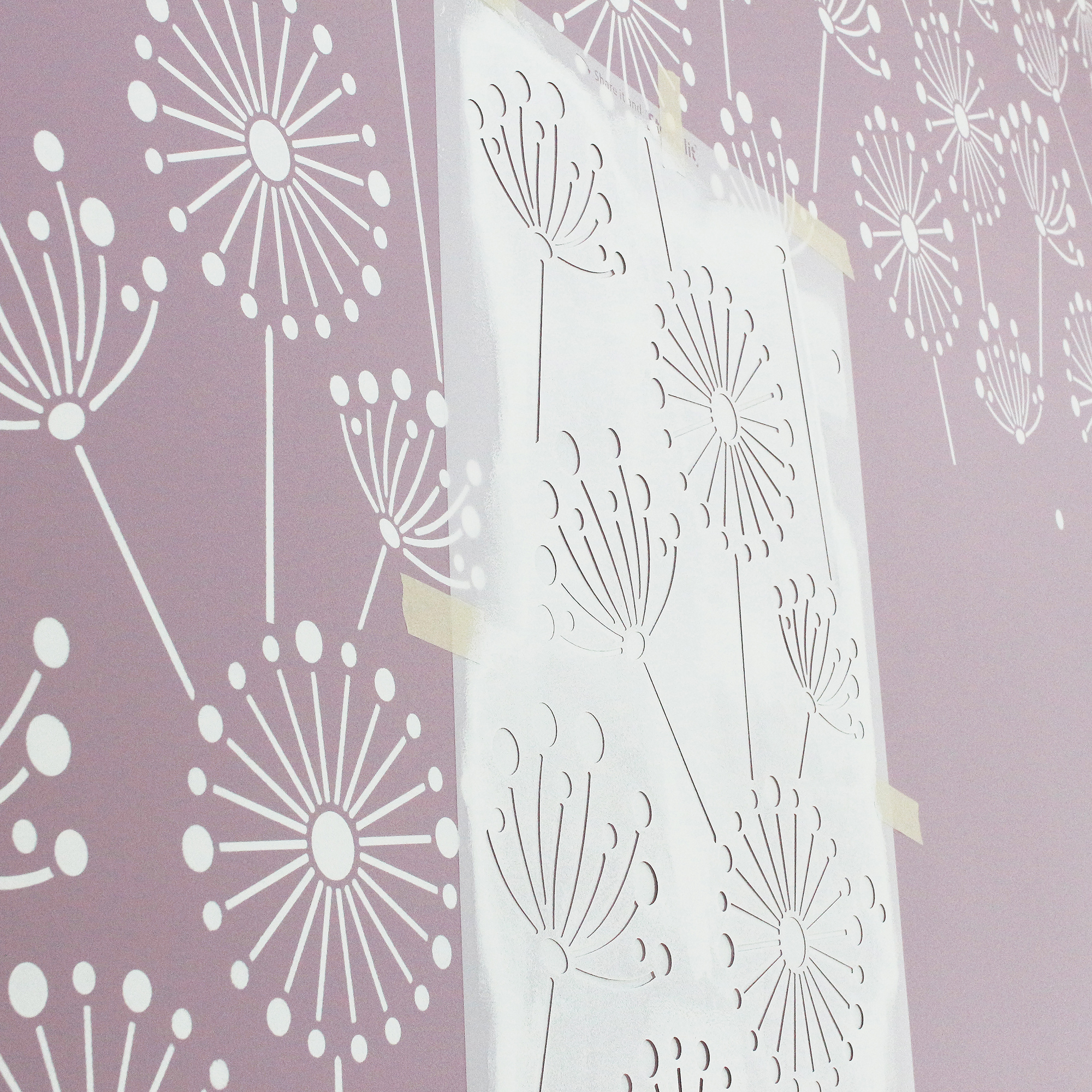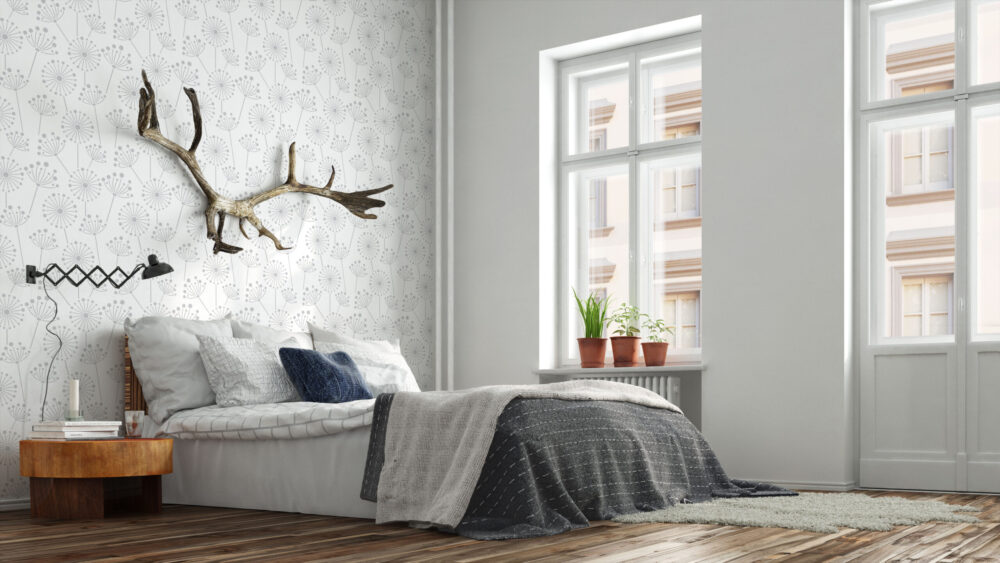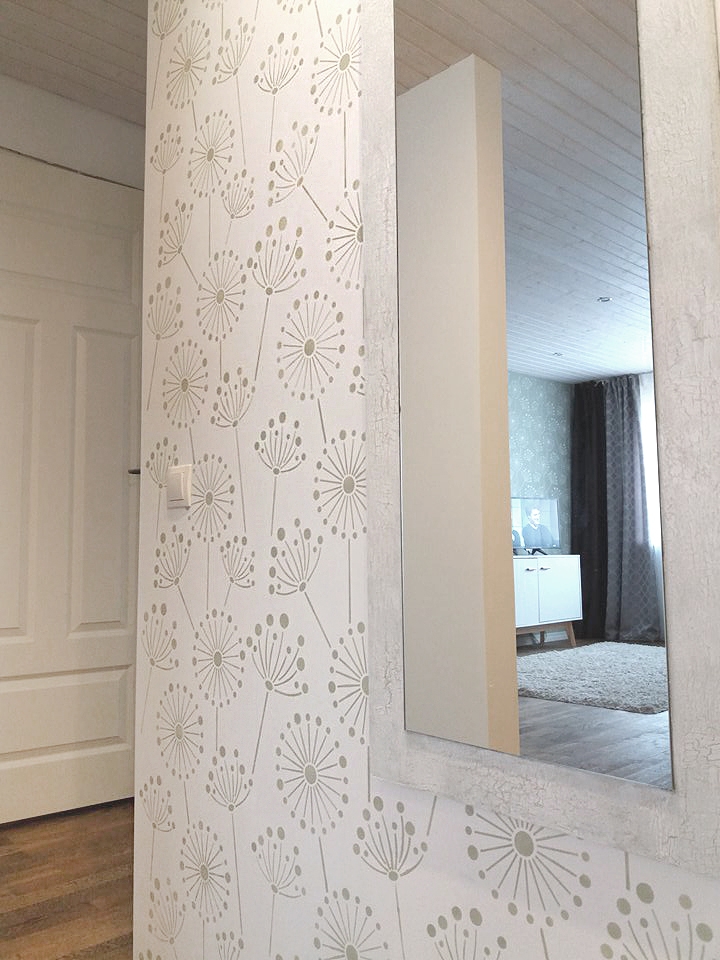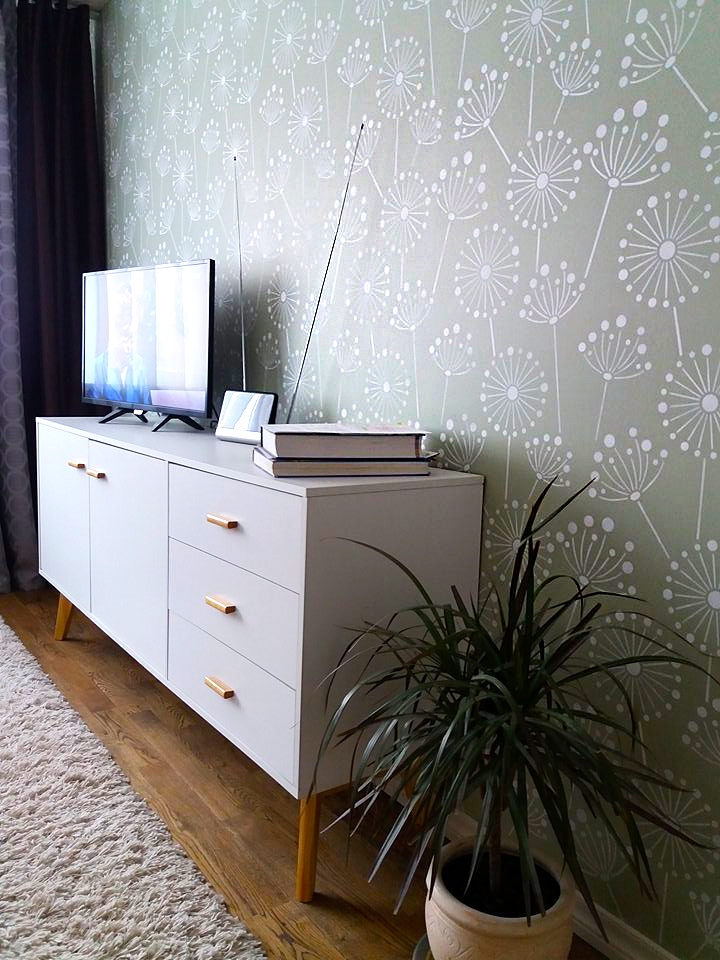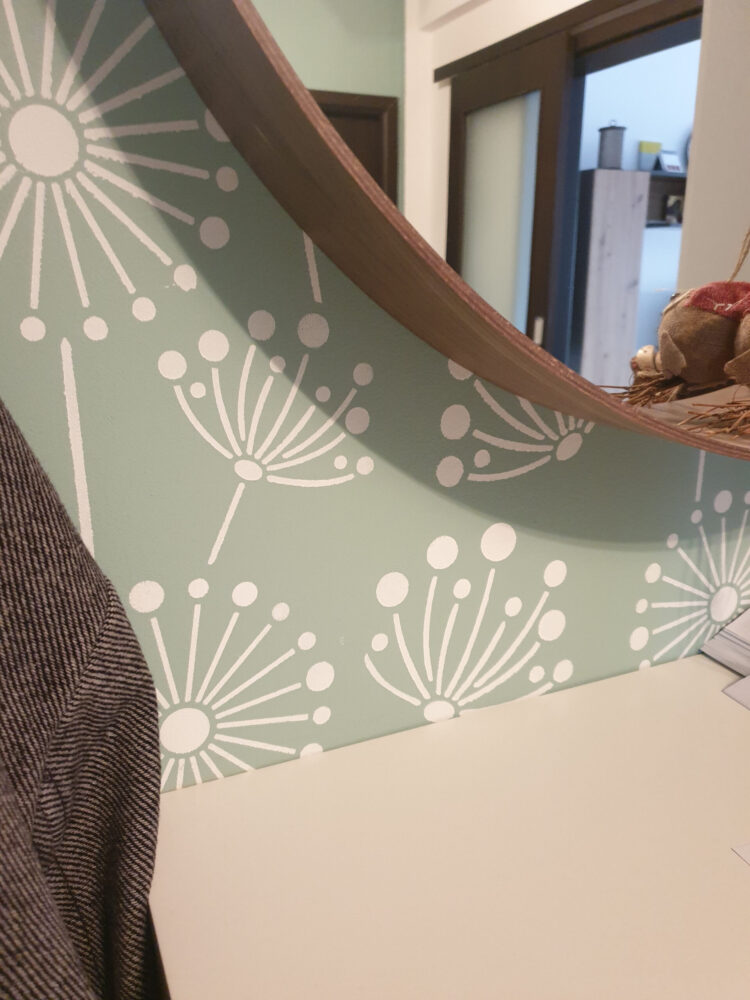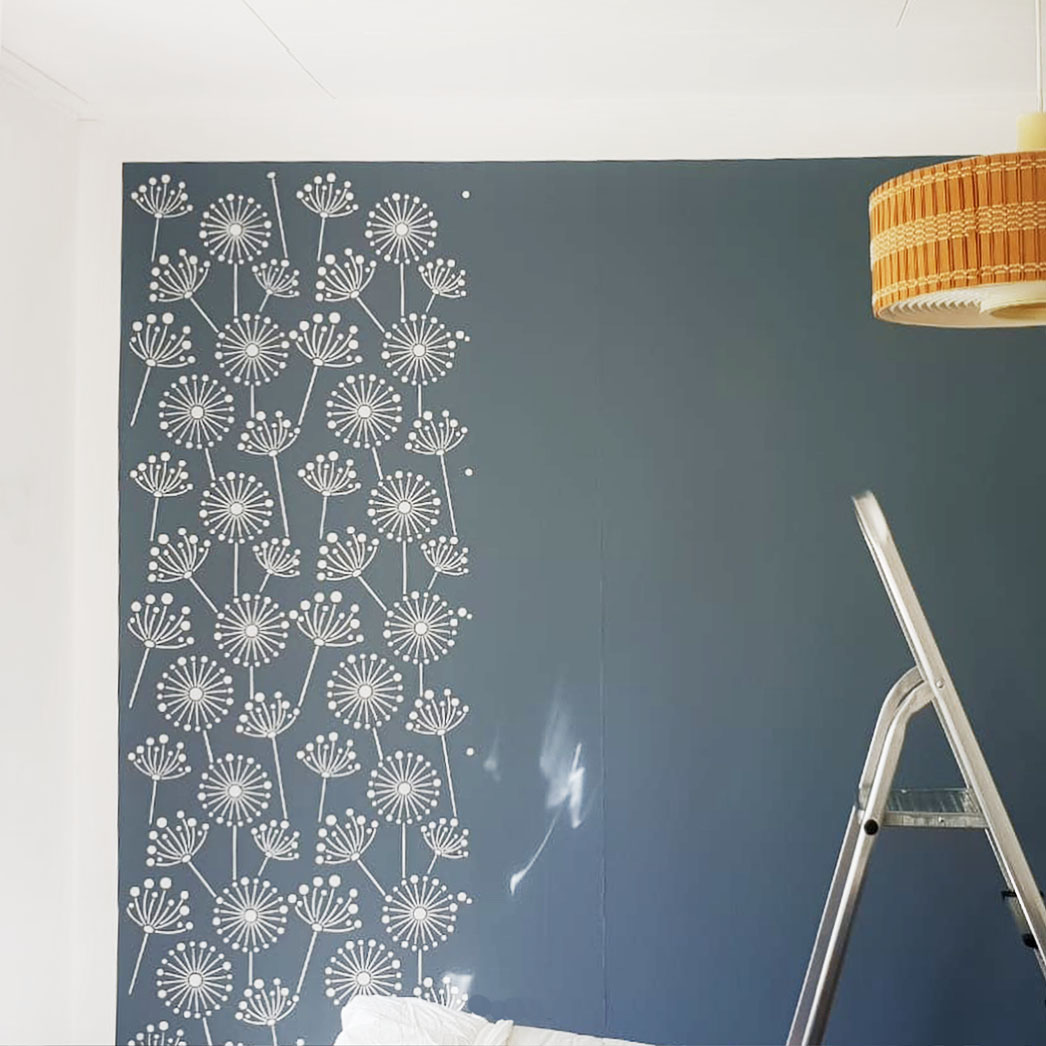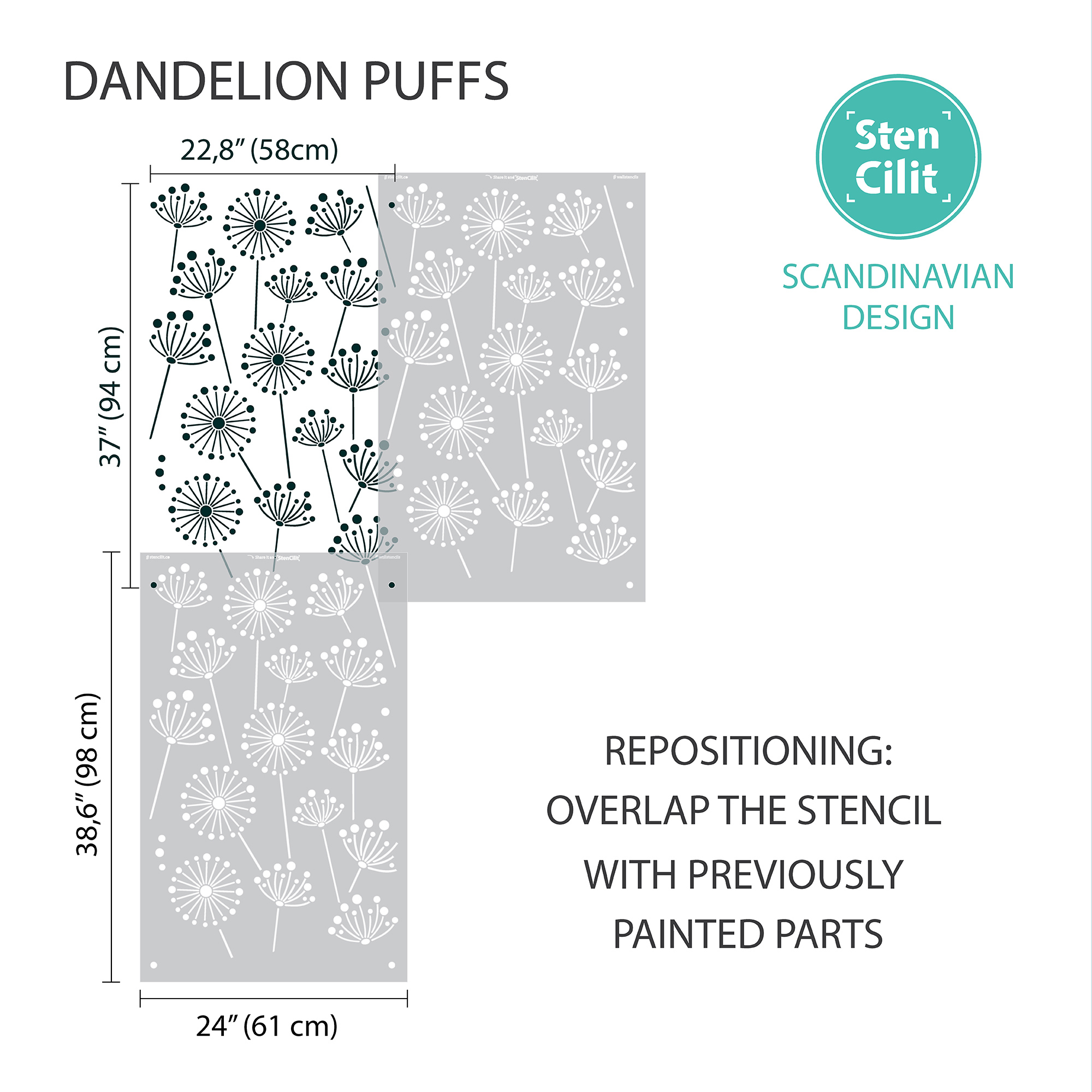 Dandelion Puffs wall stencil is a happy vibe stencil remembering us a flying bunch of parachutes in the summer heat. Let your imagination to fly as well and use different colors or paint gradually a few puffs and a little bit more of them!
---
Stencil size:
24" x 39" (61 cm x 98 cm)
Dandelion puffs wall stencil
Dandelion puffs, magical feeling of early spring-summer, sunshine, green grass – choose your favorite colors to stencil it!
Bring a fresh look in your home with one of our loved Scandinavian Dandelion puffs stencil. Scandinavian design means quality by all means. We design our wall stencils hand in hand with the process of stenciling. It helps to create more functional wall stencils that are better to work with, when decorating the whole wall.
This pattern is created by Katie Craig – our collaborating designer!
You can Download full stenciling instructions in PDF on our website section
How To Stencil
How to stencil an accent wall video:
Be sure to check our Facebook page for new patterns and ideas or follow us on Instagram to see projects from our customers!
Get all "how to stencil a wall" videos in one place in our blog

How to stencil wall videos in blog:
Stenciling videos
In our blog you can find:
– tutorials on how to stencil walls and corners
– how to reposition different type of stencils
– tips and tricks for cleaning
– touching up mistakes on your wall
View tips
I bought this last year when we moved into our house. I kept it flat under the bed and today finally got around to finishing this project. It was so easy. I wish I'd done it sooner. I wish I could attach the picture I took. The wall looks wonderful.